Unbelievable bungalow before and after extension and makeover
Creative duo Shaun and Trudy Moulton transformed a run-down bungalow into a show-stopping green oak 'modern barn'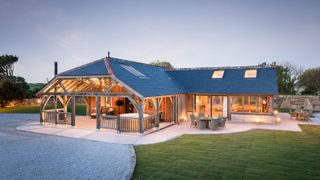 (Image credit: Simon Burt)
After Shaun and Trudy Moulton bought their home in west Cornwall, they quickly discovered that the neighbouring property was an empty and unloved mid-century bungalow design situated on a large plot of land.
Sporting a bright yellow facade, a plastic conservatory and strewn with piles of rubbish, it was hardly the ideal neighbour. "It was a sad, gloomy building, and everything in it was falling apart," says Shaun. "It shared a right of way with our driveway, so we thought we had better buy it to prevent it being developed. Then it dawned on us that we could save the original building."
Here, they explain the key stages of their building project and how they created this stunning home.
Image 1 of 6
Transforming a derelict building
VISIT THE HOMEBUILDING & RENOVATING SHOW
Need more advice or inspiration for your project? Get two free tickets to the Homebuilding & Renovating Show
Once that idea had taken root, Shaun knew very quickly what he wanted to do. "I had previously wanted to convert an old cowshed," he says. "That didn't happen, but I projected that onto this build." Shaun turned to Tom Jubb of Post & Beam, a local company he had hoped to work with on the cowshed.
Together with Trudy, a professional artist, they drew up plans for two green oak frame extensions of 40m2 and 50m2 and for entirely remodelling the internal layout to create three double bedrooms and a covered deck area.
Keeping the original building made sense to Shaun and Trudy, as they felt it would be more challenging from a planning perspective to knock down and start again. They also decided to keep the building single storey, to prevent overlooking.
"Shaun and Trudy had a very clear picture of the house," says Tom. "They were looking for a traditional oak frame with a modern feel and shallow roof pitch, so it would sit right in the landscape. We also doubled the footprint."
Image 1 of 5
Reinstating a characterful exterior
Once the plans passed (first time), Post & Beam fabricated the oak frames and began building the extensions. The finish was vital to Shaun, who focused on every detail — even the solid oak coat pegs.
The roof was a particular challenge, however. The bungalow renovations and extensions added 6m to the length, but the ridge of the old roof didn't line up and needed to be corrected before the whole was refinished in slate.
"It was such a solid building, the exterior needed to be transparent, yet sturdy," says Shaun. He therefore chose to strip off the pebbledash from the old bungalow and reveal the granite walls, which were then repointed with lime mortar, to soften the finish.
The remodelled bungalow extensions are either glazed or clad in locally grown larch and the dwarf walls are also finished with granite. The stone, timber and slate of the exterior finishes reflect the materials in the surrounding landscape.
Image 1 of 3
New modern interiors
Inside, the bungalow interior design sees a broken plan layout and ensures the old and new spaces flow seamlessly. Shaun and Trudy stuck to a simple selection of materials, using repetition to link the spaces. Examples of this include the oak floors, handmade internal doors and the painted sarking-clad ceilings.
The kitchen is based on carcasses Shaun sourced from Magnet, which was then finished with solid timber doors in the Shaker style. The countertops are solid marble in green, a colour picked out in the electric Everhot range and throughout the house.
Image 1 of 2
Now the project is completed, Shaun and Trudy are thrilled with the results. "I wanted that external space to enjoy the long summer evenings as the sun sets over the fields," says Shaun. "It's a lovely space to be, in any weather. You can be cosy by the huge fireplace or open it all up on a sunny day to enjoy the amazing views across west Penwith.
"The original vision came easily. My main challenge was to get it to the standard I wanted, which meant costs that I hadn't foreseen, such as the field walls. But overall, it was actually a huge labour of love."
Get the Homebuilding & Renovating Newsletter
Bring your dream home to life with expert advice, how-to guides and design inspiration, direct to your inbox.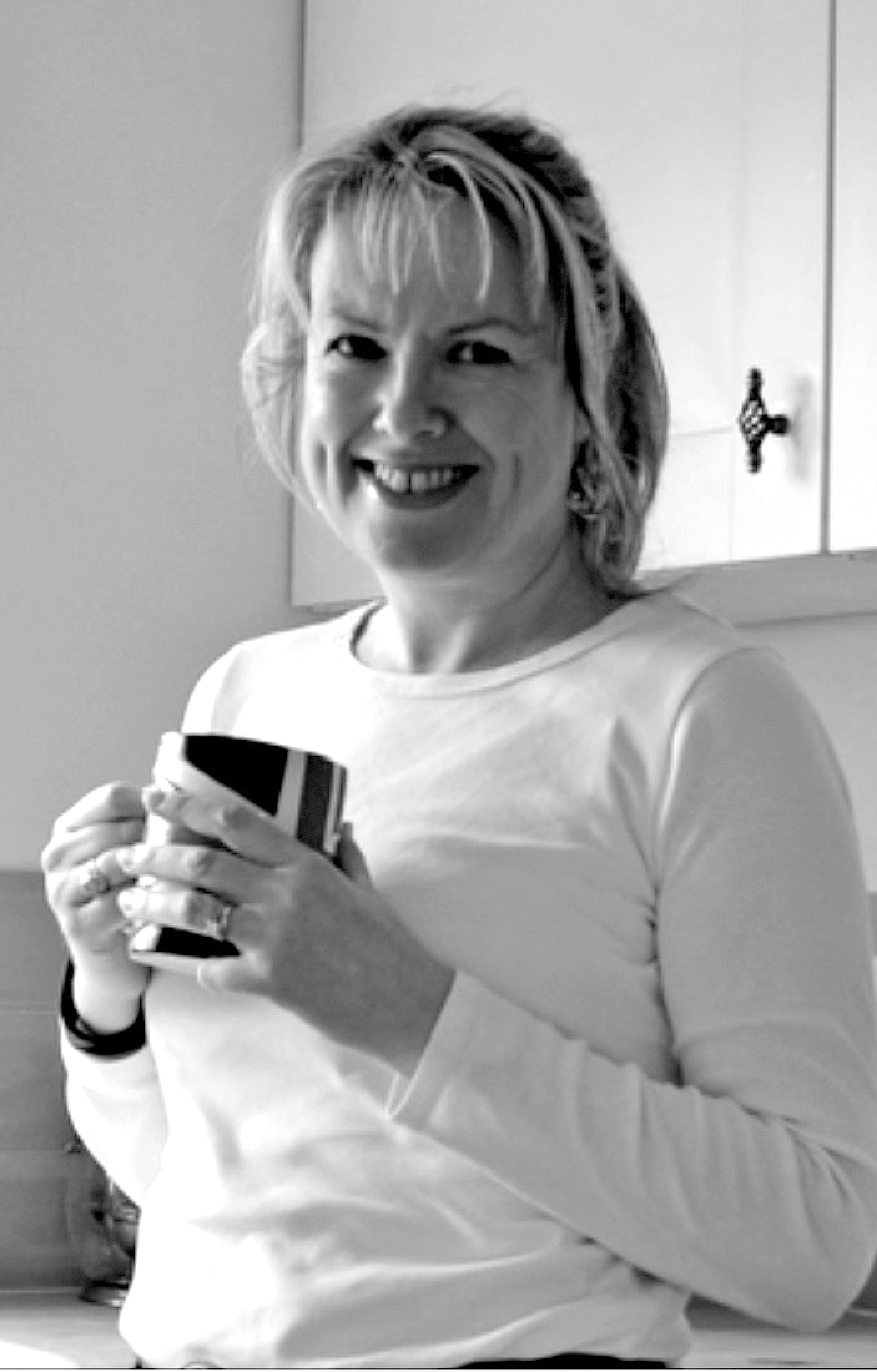 Alexandra Pratt is a home journalist with over 20 years experience, who has written for a number of self build titles. She has interviewed countless architects and self builders.
She is also a serial renovator and has been overhauling properties for over 15 years, and has built her way up the property ladder by undertaking DIY, living on site and project managing her own renovation and self build projects.