Advertising Information
Make the most of our advertising opportunities online, in print and at our shows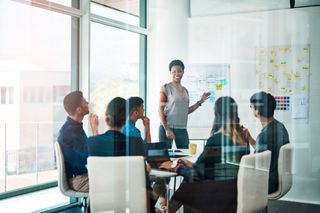 (Image credit: getty images)
For over two decades, Homebuilding & Renovating have been providing the nation's self builders and renovators with the best ideas, expert advice and product information.
Advertising in our magazine, online or at our shows gives you access to our ever-growing audience of people looking to build their dream home.
Testimonial:
Loft Leg Ltd. have been using Homebuilding and Real Homes newswires for over three years now. Over the years we have found them to be an extremely useful part of our digital marketing campaign and have found them to be excellent value for money. We schedule the newswires in peak sales periods throughout the year across both magazines and the strategy has generated thousands of high quality customer leads. We are constantly adding more newswires to our campaign due to the success they achieve.
Matthew Driver
Director, Loft Leg Ltd.
Homebuilding & Renovating Magazine and Homebuilding.co.uk
Sales Enquiries
For all sales enquiries please contact jackie.sanders@futurenet.com or call 0330 390 6530.
Get the Homebuilding & Renovating Newsletter
Bring your dream home to life with expert advice, how-to guides and design inspiration, direct to your inbox.
Sarah is a journalist, editor and the former Web Editor of homebuilding.co.uk. She began her career more than a decade ago, working on the editorial team of Public Sector Building magazine, before joining the wider Homebuilding & Renovating team as Social Media Editor in 2012. Since purchasing her first house in 2015, Sarah has been adding to the ever-increasing list of home improvements she needs to make; including extending over the garage, resurfacing the driveway, replacing existing flooring and revamping the kitchen. Fortunately, her time with Homebuilding means she is not short on design inspiration or top tips to tackle or project manage these tasks herself.