About Us
By Sarah Handley published
Find out more about the people behind Homebuilding & Renovating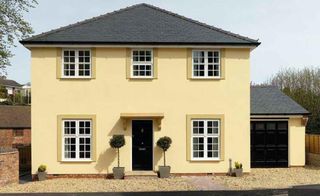 (Image credit: Jeremy Phillips)
Homebuilding & Renovating is the essential go-to resource for anyone who wants to build or improve their own home. Whether in print, online or live, with Homebuilding & Renovating you can find all the expert advice, product knowledge and design inspiration you need to create the home you want.
Meet the Team
Guest Experts
Subscriptions
To subscribe to Homebuilding & Renovating magazine, or for subscription enquiries, visit our online shop or call +44 344 848 2852.
For enquiries, visit www.magazinesdirect.com/terms or please call: +44 (0) 330 333 1113 - lines are open Monday- Friday 9am-5pm UK Time, or email: help@magazinesdirect.com.
IPSO
Homebuilding & Renovating is a member of the Independent Press Standards Organisation (which regulates the UK's magazine and newspaper industry). We abide by the Editors' Code of Practice and are committed to upholding the highest standards of journalism.
If you think that we have not met those standards and want to make a complaint please contact homebuilding@futurenet.com. If we are unable to resolve your complaint, or if you would like more information about IPSO or the Editors' Code, contact IPSO on 0300 123 2220 or visit www.ipso.co.uk.
Sarah is Web Editor of homebuilding.co.uk. She began her career more than a decade ago, working on the editorial team of Public Sector Building magazine, before joining the wider Homebuilding & Renovating team as Social Media Editor in 2012. Since purchasing her first house in 2015, Sarah has been adding to the ever-increasing list of home improvements she needs to make; including extending over the garage, resurfacing the driveway, replacing existing flooring and revamping the kitchen. Fortunately, in her eight years on Team Homebuilding, including three as web editor, she is not short on design inspiration or top tips to tackle or project manage these tasks herself.
Homebuilding & Renovating Newsletter
Get the latest news, reviews and product advice straight to your inbox.
Thank you for signing up to Homebuilding. You will receive a verification email shortly.
There was a problem. Please refresh the page and try again.