Receive the Homebuilding & Renovating newsletter
Get the latest ideas and advice direct to your inbox with the Homebuilding & Renovating newsletter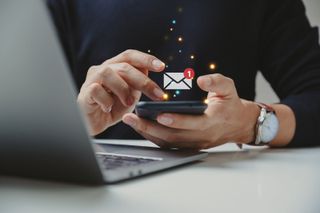 (Image credit: Getty Images)
Get the latest ideas and advice direct to your inbox with the Homebuilding & Renovating newsletter.
We want to help you bring your dream home to life with our combination of expert advice, how-to guide and design inspiration.
Sign up below and we will send a confirmation email for you to acknowledge. Should you wish to unsubscribe at any time, you can simply click on the appropriate link you will find on every email.
Enter your email address into the form below (don't worry, we won't sell it) to start receiving the best of Homebuilding & Renovating to your inbox every Monday, Wednesday and Saturday.
Get the Homebuilding & Renovating Newsletter
Bring your dream home to life with expert advice, how-to guides and design inspiration, direct to your inbox.
Sarah is a journalist, editor and the former Web Editor of homebuilding.co.uk. She began her career more than a decade ago, working on the editorial team of Public Sector Building magazine, before joining the wider Homebuilding & Renovating team as Social Media Editor in 2012. Since purchasing her first house in 2015, Sarah has been adding to the ever-increasing list of home improvements she needs to make; including extending over the garage, resurfacing the driveway, replacing existing flooring and revamping the kitchen. Fortunately, her time with Homebuilding means she is not short on design inspiration or top tips to tackle or project manage these tasks herself.