7 Ways Heat Loss in a House Happens — and Costs You Money!
Heat loss in a house happens faster in poorly insulated homes, but making changes can have a considerable impact on your bills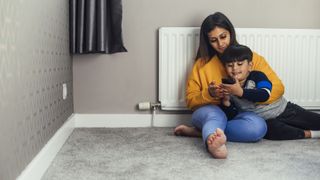 (Image credit: Getty Images)
With the winter freeze starting to set in, many of us will be cranking up our heating systems to keep our homes warm. But heat loss in a house can be a particular problem in poorly-insulated homes, and using your central heating system more frequently could result in more expensive energy bills.
Preventing heat loss is essential for a number of reasons. Not only can it reduce your long-term energy costs, but it will make your home more comfortable and healthy for your inhabitants. You may be surprised to discover just how much heat is lost through your home when it isn't sufficiently insulated.
Insulating a wall is just one of the home improvements you can make to ensure your home has optimal thermal efficiency. But even making some smaller changes can help your home warm up quicker, be cheaper to run, and help you keep you snug while your home fights off the winter chill.
Where Does Heat Loss in a House Happen?
Heat loss happens in a variety of ways in a number of different areas in your home, including through your walls and your roof - the severity of which will depend on your home's existing insulation and the measures you have in place to retain heat.
1. Preventing Heat Loss Through Your Walls
Poor wall insulation accounts for between 35-40% of heat loss in homes, according to Northern Energy, making it the biggest source of heat loss. Insulating your walls is therefore well worth doing, but there's an important rule of thumb to consider when insulating.
Generally, UK homes built prior to 1930 will have solid walls and those built after will have cavity walls. Cavity wall insulation is much easier to install because it requires injections into the cavities with insulating material, slowing the movement of heat across the wall. Solid wall insulation is more costly and complicated, however, and will either involve external wall insulation or internal wall insulation.
There is financial assistance available (more on this below) to help some homeowners afford the cost of new insulation.
2. Heat Can Escape Through Your Roof
Hot air rises, which is why it's so important to ensure that your roof is properly protected against unnecessary heat loss. If you're losing heat through your roof then you may also experience draughts and cold spots, which could lead to problems with damp.
Around a quarter of heat is lost through the roof in an uninsulated home, according to the Energy Saving Trust (EST).
The simplest way to prevent this heat loss is by insulating a roof, loft or attic. This keeps your heat trapped within your living space and increases your home's energy efficiency. Loft insulation should pay for itself many times over in its 40-year lifetime, the EST says.
3. Heat is Lost Through Your Windows
Heat loss through your windows is predominantly caused by radiation through your glazing, while air leakage is another big contributor, especially from windows with poor insulation.
Heat gain and heat loss through windows account for roughly 25-30% of heating and cooling energy use in our homes, the Department for Energy says. A typical house loses 10% of its heat through the windows.
Replacing your glazing isn't always the easiest fix, nor the cheapest. If your windows are in good condition, you may be able to improve their efficiency by ensuring there are no leaks or by introducing draught proofing (more on this below), while thick curtains can also help to improve your insulation.
If, however, your windows are old and in need of an update, then replacing them with secondary glazing will prevent cold draughts and improve your soundproofing on top of limiting your heat loss.
4. Restricting Heat Loss Through the Floor
Generally, UK homes can expect to lose around 10% of their heat through their floor. But insulating floors can have a marked impact, requiring less time for your home to warm up and helping you to save £50 a year according to the EST.
Much like with your home's walls, there are two types of floor - solid floors and suspended timber - which will determine your installation method.
The benefits of insulation can be vast - a study from 2017 by the University of Sheffield found that adding insulation to suspended timber ground floors commonly found in homes built before the Second World War can reduce heat loss by up to 92%.
5. Retain Heat by Adapting Your Boiler
Making simple changes to the way our boilers work could help to lower our energy bills by improving their efficiency.
Last year, heating engineers and plumbers joined a campaign called #KillaKilowatt, which encouraged homeowners to get their boiler to a temperature where it can condense water. Most factory-made boilers have the temperature flow set around 75°C, which means the return temperatures are too high to condense as efficiently.
By dropping the temperature flow on their boilers to 60°C - which refers to the temperature of the water flowing out of the boiler - this will essentially help your boiler to achieve higher efficiency. It does this because at 60°C your boiler is more readily able to condense water vapour and recover latent heat from this vapourisation, which would otherwise have been lost up the flue.
6. Make Sure You Add Draught Proofing
Draught proofing is a cheap and quick way to help your home retain heat, controlling your draughts and improving your home's thermal efficiency.
You can add draught proofing around doors, windows, floorboards, which can save you around £30 a year, while draught proofing an unused chimney when it's not in use can save you roughly £20 a year, according to the EST.
7. Install Heating Controls
There are many different types of heating controls, including timers, thermostats and plumbing and electronic components, which can make a significant difference to your heating efficiency. Nest's thermostat, for example, can save a semi-detached home 3-5,000kWh per year (£135-225), the company says.
As well as having accurate temperature sensors, most smart controls also include additional energy saving functions. And you can upgrade or install heating controls without replacing your boiler.
David Hilton, director of Heat and Energy Ltd and a contributor to Homebuilding & Renovating, says of heating controls: "In many homes the central heating system is controlled via a single thermostat or if you are lucky, one on each floor. The thermostat is usually in the hallway and therefore only really reacts to the temperature in that space. The rooms on the south side of the home may be too warm and the rooms on the north side may be too cold. As such, I'm a big fan of wireless heating zone control.
"Motorised radiator valves are available from a number of suppliers that simply replace the thermostatic radiator valves (TRVs) on the radiator. A central controller or mobile device can be used to set the temperature in each room; the temperatures in the room can also be controlled on the valves themselves as well as via other smart devices. You do not need to drain the system as the old TRV simply twists off and the new wireless motorised valve is twisted on in its place. These systems provide complete wireless room-by-room control of the heating in your home."
Is Financial Assistance Available for Installations?
Low-income households can apply to the Energy Company Obligation scheme to make certain energy-efficient improvements, such as new insulation.
There's also the Home Upgrade Scheme (provided by local authorities) which enables low-income households in England to get grants up to £5,000 for new insulation and draught proofing.
And in April 2022, the Boiler Upgrade Scheme launches which will enable households to get grants of £5,000 or £6,000 towards the cost of a heat pump.
Get the Homebuilding & Renovating Newsletter
Bring your dream home to life with expert advice, how-to guides and design inspiration, direct to your inbox.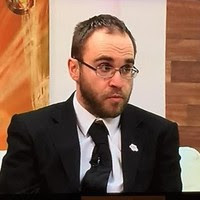 Jack has worked in journalism for 11 years and is the News Editor for Homebuilding & Renovating, a role he has had since 2019. He strives to break the most relevant and beneficial stories for self builders, extenders and renovators, including the latest news on the construction materials shortage and hydrogen heating. In 2021 he appeared on BBC's The World at One to discuss the government's planning reforms.
He enjoys testing new tools and gadgets, and having bought his first home in 2013, he has renovated every room and recently finished a garden renovation.