Boiler Upgrade Scheme grants to increase to £7,500 for all heat pumps
Homeowners will soon be able to get grants of £7,500 to help with the installation costs of a heat pump on the Boiler Upgrade Scheme — find out now if you're eligible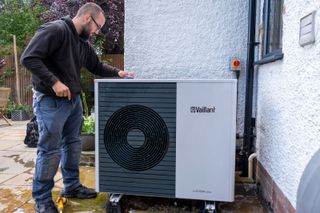 (Image credit: Getty Images)
The grant amount under the Boiler Upgrade Scheme is increasing to £7,500, the government has announced.
The £450m scheme is designed to help homeowners in England and Wales afford the upfront costs of installing air source heat pumps and/or ground source heat pumps in a bid to encourage uptake of the eco-friendly technology. The scheme will run until 2028.
To further boost uptake, the grant will increase to a maximum of £7,500 per household from Monday 23rd October 2023. It was previously a maximum of £5,000 for air source heat pumps and £6,000 for ground source heat pumps. Biomass boiler grants will remain at £5,000.
Here's everything you need to know about the scheme, including how much funding you can apply for, and how long the scheme will last.
What is the Boiler Upgrade Scheme?
The Boiler Upgrade Scheme is part of more than £3.9 billion funding announced in the government's Heat and Buildings Strategy in 2021 to help cut carbon emissions from homes.
Formerly known as the Clean Heat Grant, the Boiler Upgrade Scheme works similarly to the Green Homes Grant, whereby the government contributes a fixed sum towards the cost of a renewable heating system.
It operates a first-come, first-served basis to those who meet the eligibility criteria.
The scheme officially launched on 1 April 2022 (although applications opened in November 2022), and all eligible low-carbon heating systems commissioned after this date will be entitled to support under the Boiler Upgrade Scheme. The scheme opened for grant applications and payments on 23 May.
How much funding can I receive?
Grants of £7,500 will be available for the purchase of air source heat pumps and ground source heat pumps. For biomass boilers, a grant of £5,000 is available.
The funding is administered through grants, and this means that homeowners are required to pay the difference if costs exceed the grant. However, amid soaring energy price rises, switching to a lower carbon heating system could end up reducing your overall bill.
How do I apply for the Boiler Upgrade Scheme?
Applicants are initially encouraged to register their interest with MCS-certified heat pump installers via the energy regulator Ofgem. A quote will then be agreed for the installation and apply for the grant on your behalf.
The value of the grant will be discounted off the price you pay.
We recommend you get quotes from more than one installer to make sure you're getting the best value for money.
Redeeming of the voucher will be led by the installer, which will confirm proof of the installation and process the completed paperwork.
You will then need to confirm that the installer is acting on your behalf when you're contacted by Ofgem.
What type of heat pump can I get?
The following types of heat pumps are supported on the Boiler Upgrade Scheme:
Ground source heat pumps
Water source heat pumps (which the government considers in the same tech category as GSHPs)
Air source heat pumps
Biomass boilers are supported, but only in rural areas with populations of 10,000 people or less. They aren't being offered to people in urban areas.
Your home must also meet high emissions standards to have a biomass boiler installed, which the government says is "to mitigate any negative impact on air quality."
Your property must also have enough power to support an installation capacity of 45kWth or kilowatt thermal.
How long do the vouchers last?
Applicants have a set validity period to ensure the vouchers are utilised in a timely manner. The validity period is:
Three months for air source heat pumps and biomass boiler vouchers
Six months for ground source heat pump vouchers.
Who can apply for a grant?
The scheme is only available in England and Wales. If you live in Scotland you can access funding to make energy-efficient home improvements through Home Energy Scotland.
Most homeowners, small landlords and private landlords in England and Wales can apply for a grant. However, all applicants must have a valid Energy Performance Certificate (EPC), typically one which has been issued in the last 10 years.
There are some caveats to ensuring your EPC is eligible, however. Firstly, you must have no outstanding recommendations for loft or cavity wall insulation. If you do, you'll need to make the recommended insulation installations before applying for the scheme. Alternatively, you can progress with your application if your property has an EPC insulation exemption.
Custom and self build homes are also eligible for the Boiler Upgrade Scheme but have a three-month validity period to complete their installations, and will not have to provide an EPC to evidence insulation eligibility.
What is excluded from the Boiler Upgrade Scheme?
The Boiler Upgrade Scheme is not available for those in social housing and new build properties.
Furthermore, you cannot replace an existing low-carbon heating system on the scheme. Only properties that are fully replacing existing fossil fuel systems (such as oil, gas or direct electric) are eligible for support.
The Boiler Upgrade Scheme also excludes:
Solar thermal is not directly supported, but solar thermal systems can be installed as part of a heat pump or biomass system that is funded on the scheme, providing the heating system can meet the full space and water heating requirements of the home.
FAQs
How many vouchers have been issued under the Boiler Upgrade Scheme?
Ofgem revealed 15% of the available boiler upgrade scheme vouchers have been redeemed so far this year, with 13,766 of the 90,000 Boiler Upgrade Scheme vouchers used. The majority of these vouchers, 96%, were for air source heat pumps (ASHP).
The government says that for those vouchers that have been redeemed, the median cost of an air source heat pump installation on the Boiler Upgrade Scheme was £12,855 with a median capacity of 10KW, whilst the equivalent figures for a ground source heat pump were £28,589 and 12.5kW, respectively.
How much do heat pumps cost?
Basic air source heat pump costs for a small air source mono block unit are upwards of £1,600, while a top end large capacity fan unit can be around £14,000. Ground source heat pump costs can range between £2,000-£15,000, depending on size and brand. Biomass boilers can cost anywhere from £11,000 to £25,000.
The government expects to see cost reductions during the lifetime of the Boiler Upgrade Scheme, and the Heat and Buildings Strategy published in October 2021 set out plans to ensure low-carbon heating systems cost the same to buy and run as fossil fuel boilers by 2030.
What other funding is available?
If you are ineligible for funding on the Boiler Upgrade Scheme, you might be able to benefit from the Energy Company Obligation (ECO), a scheme designed to help low-income and vulnerable households make energy-efficient home improvements.
There are also several insulation grants and heat pump grants available to certain homeowners, as well as the Warm Home Discount Scheme, which can help you get a one-off rebate on your energy bill.
You can still apply for the Boiler Upgrade Scheme if you've received separate funding for energy efficiency upgrades such as insulation, doors or windows.
What are the disadvantage of the Boiler Upgrade Scheme?
There have been calls to drop the Boiler Upgrade Scheme, following a Lords enquiry which found the scheme to be failing to deliver on its objectives, following a "disappointingly low" take-up of grants.
Baroness Parminter, Chair of the Environment and Climate Change Committee, said, "The Government must quickly address the barriers we have identified to a successful take-up of the Boiler Upgrade Scheme in order to help grow the take up of low-carbon heating systems. It is vital they do so if we are going to meet our Net Zero ambitions."
What did the Boiler Upgrade Scheme replace?
The Boiler Upgrade Scheme has essentially replaced the Domestic Renewable Heat Incentive (RHI), which provided payments for the generation of renewable heat from eligible renewable heat technologies from 2014 to 2022.
The scheme ended for new applications on 31 March, and the Boiler Upgrade Scheme took its place from April 2022.
The RHI operated through tariff-based support, where payments varied between properties in accordance with the efficiency of the property.
Payments were made on a quarterly basis over a seven-year period after the system had been installed. The Boiler Upgrade Scheme has replaced this funding with a flat-rate payment.
Get the Homebuilding & Renovating Newsletter
Bring your dream home to life with expert advice, how-to guides and design inspiration, direct to your inbox.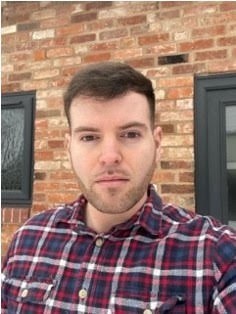 News Editor Joseph has previously written for Today's Media and Chambers & Partners, focusing on news for conveyancers and industry professionals. Joseph has just started his own self build project, building his own home on his family's farm with planning permission for a timber frame, three-bedroom house in a one-acre field. The foundation work has already begun and he hopes to have the home built in the next year. Prior to this he renovated his family's home as well as doing several DIY projects, including installing a shower, building sheds, and livestock fences and shelters for the farm's animals. Outside of homebuilding, Joseph loves rugby and has written for Rugby World, the world's largest rugby magazine.