Boiler Upgrade Scheme: Get up to £6,000 For Heat Pump Costs
The Boiler Upgrade Scheme launches in April. Here's everything you need to know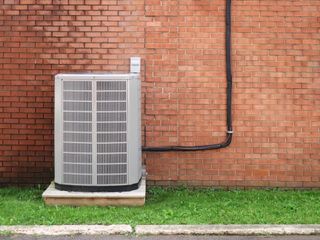 (Image credit: Getty)
The Boiler Upgrade Scheme will launch in April 2022 to help homeowners in England and Wales afford the upfront costs of air source heat pumps and ground source heat pumps.
The £450m policy was confirmed in the Heat and Buildings Strategy, and the government has confirmed that the scheme will be a formal renaming of what was previously the Clean Heat Grant.
Around 14% of the UK's carbon emissions comes from heating our homes, the Committee on Climate Change (CCC) says, and the Boiler Upgrade Scheme will be a key driver to help the UK reach its net zero target of 2050, and to ensure that all new heating system installations will be low carbon by 2035.
However, the government pledged last year to install 600,000 heat pumps in homes per year by 2028, and there is uncertainty among experts that the funding provided through this scheme will be enough to reach that target.
Here's everything we know about the scheme so far, including how much funding you can apply for, and how long the scheme will last.
What is the Boiler Upgrade Scheme?
The government boiler scheme is part of more than £3.9bn funding announced in the Heat and Buildings Strategy to help cut carbon emissions from homes.
Under the scheme, eligible homeowners will be able to receive government grants for the purchase of low-carbon heating systems such as heat pumps, which are more environmentally-friendly than natural gas boilers.
How Long Will it Run?
The Boiler Upgrade Scheme will run from April 2022 until April 2025. It will replace the Domestic Renewable Heat Incentive (RHI), which will close to new applicants on 31 March 2022.
How Much Funding Can I Receive?
Homeowners can apply to receive government grants of £5,000 for the purchase of air source heat pumps (ASHP) and biomass boilers, and grants of £6,000 for ground source heat pumps (GSHP).
The government says that a "proportionately higher grant level in relation to overall cost has been set for ASHPs given that the majority of existing properties are suitable for this technology".
How Will the Scheme Work?
The scheme will operate similarly to the Green Homes Grant, whereby the government will contribute a fixed sum towards the cost of a renewable heating system, and the homeowner will have to pay the rest.
In its consultation response to the scheme, the government has proposed a first come, first served basis to those who meet the eligibility criteria.
How Long Will Vouchers Last?
Applicants will have a set validity period to ensure the vouchers are utilised in a timely manner and that unused vouchers can be recycled.
The validity period will be three months for ASHP and biomass boiler vouchers, and six months for GSHP vouchers.
How to Apply
While we don't yet know the precise details on how applying for grants will work, the government has proposed two stages of application:
Applying for the voucher — this will be led by the homeowner, and would take place before installation of a heating system
Redeeming the voucher — this will be led by the installer, which will confirm proof of the installation and process the completed paperwork
The government says it will "work closely with the scheme administrator on the detailed design of the administration and digital solution to ensure it works for all users".
Which Heating Systems are Eligible?
The following types of heat pumps will be supported:
Ground source heat pumps
Water source heat pumps (which the government considers in the same tech category as GSHPs)
Air source heat pumps
Biomass boilers will be supported, but only in rural areas with populations of 10,000 people or less. They won't be offered to people in urban areas.
Systems with a total capacity of up to 45kW will be eligible for the scheme.
Who Will be Eligible?
All homeowners, small landlords and private landlords will be eligibly to apply for grant.
However, all applicants must have a valid Energy Performance Certificate (EPC) - typically one which has been issued in the last 10 years - with no outstanding recommendations for loft or cavity wall insulation.
Applications may still be made by homeowners with outstanding recommendations for loft or cavity wall insulation, providing it is evidenced through a newly generated EPC at the voucher redemption stage that the installation of these types of insulation has been carried out during the voucher validity period.
(MORE: Learn How to Insulate a Loft With This Guide)
Who Won't be Eligible?
Anyone living in new build and social housing will not be eligible for support under the scheme.
What About Self Builders?
Custom and self build homes will be eligible for the Boiler Upgrade Scheme, the government has confirmed.
Self builders will be given a three-month validity period to complete their installations, and will not have to provide an EPC to evidence insulation eligibility.
Which Systems Won't be Covered?
Support will be available to installations providing space and water heating in buildings, but the grant will exclude:
Hydrogen boilers (which aren't expected to be available by the time the scheme ends)
Solar thermal will not be directly supported. However, solar thermal systems can be installed as part of a heat pump or biomass system that is funded on the scheme, providing the heating system can meet the full space and water heating requirements of the home.
How Much do Heat Pumps Cost?
Boris Johnson said in July that the cost of heat pumps is currently too high, and the Heat and Buildings Strategy has set out plans to ensure low-carbon heating systems cost the same to buy and run as fossil fuel boilers by 2030.
Currently, though, a basic ASHP can cost upwards of £1,600 for a small air source mono block unit, to around £14,000 for a top end large capacity fan unit. And a basic ground source heat pump can cost between £2,000-£15,000 depending on size and brand.
Biomass boilers, another renewable alternative, can cost anywhere from £11,000 to £25,000.
The government expects to see cost reductions during the lifetime of the scheme, and homeowners who install a heat pump on the scheme could end up paying a similar amount as if they were installing a traditional natural gas boiler.
But Mike Childs, head of science at Friends of the Earth, fears the £5,000 grants won't lead to enough heat pumps being installed. "A total of £450m delivered via individual £5,000 grants means 90,000 heat pump installations over three years. That just isn't very much, and won't meet the prime minister's ambition of 600,000 a year by 2028," he said.
Why the Focus on Heat Pumps?
Heat pumps are an environmentally-friendly alternative to gas boilers for heating our homes.
They extract heat from the environment, even at low outside temperatures, and can produce around three times the energy they use, making them much more efficient than a gas boiler.
And unlike gas boilers, heat pumps do not produce carbon when operating.
How Will it Differ to the RHI?
The Domestic RHI launched in April 2014 and has provided payments for the generation of renewable heat from eligible renewable heat technologies. The scheme will end on 31 March 2022, and the Boiler Upgrade Scheme will take its place from April 2022.
The RHI has operated through tariff-based support, where payments differ between properties in accordance with the efficiency of the property. Payments are made on a quarterly basis over a seven-year period after the system has been installed. The Boiler Upgrade Scheme will replace this funding with a flat-rate payment.
Is it Available Across the UK?
The scheme will only be available in England and Wales. If you live in Scotland you can access funding to make energy-efficient home improvements through Home Energy Scotland.
Reaction to the Scheme
The Clean Heat Grant had originally proposed a fixed-sum payment of £4,000 for homeowners, and Karen Boswell OBE, managing director of Baxi Heating said: "We highlighted that the £4,000 per installation grant originally consulted upon may not be sufficient to close the affordability gap. Therefore, we are pleased to see a higher grant level of £5,000 grant taken forward."
But the plans have been criticised by the Green Party for not being ambitious enough, and that heat pumps would be ineffective without proper insulation. Caroline Lucas MP said: "A heat pump in a poorly insulated home just won't work. It's like buying a teapot with cracks in it: leaky, inefficient and a waste of money."
Ross Counsell, chartered surveyor and director at GoodMove, added that the scale of finances could have been more ambitious. "I believe these sums of money are not sufficient to solve this crisis and could actually run the risk of causing further issues for homeowners," he said.
What Other Funding is Available?
If you are ineligible for funding on the scheme, you might be able to benefit from the Energy Company Obligation (ECO), a scheme designed to help low-income and vulnerable households make energy-efficient home improvements.
Earlier this year the Green Homes Grant, which also provided grants for heat pumps, as well as insulation, folded, but it is believed to be returning in some capacity in next week's Spending Review.
Jack is News Editor for Homebuilding & Renovating, and strives to break the most relevant and beneficial stories for self builders, extenders and renovators, including the latest news on the construction materials shortage and planning reforms. Having bought his first home in 2013, he and his wife have renovated almost every room and recently finished a garden renovation.
Homebuilding & Renovating Newsletter
Get the latest news, reviews and product advice straight to your inbox.
Thank you for signing up to Homebuilding. You will receive a verification email shortly.
There was a problem. Please refresh the page and try again.