Secondary Glazing: Is it Worth it?
By Tim Pullen published
For the right property, secondary glazing could be the perfect way to make your windows more energy efficient. We weigh up the pros and cons, and value for money it offers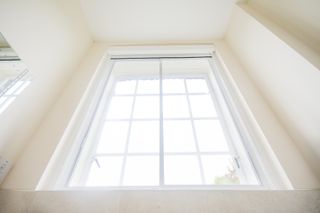 (Image credit: Ventrolla)
Secondary glazing provides a potential solution for improving the energy efficiency of single glazed window styles in your home. Installing secondary glazing sees the existing windows left in place and another pane of glass or Perspex installed inside to form something approximating double glazing.
It's an idea that's attractive to a lot of people, especially when dealing with draughty single glazed windows, as an alternative to the costly process of replacing windows completely.
But just how effective is secondary glazing? That's the question we'll need to answer to see whether it's a viable option for making your home warmer and more energy efficient, or it's simply a false economy.
Why Should I Install Secondary Glazing?
Secondary glazing has particular applications which best suit its characteristics, but it's suitable for any home that has less energy efficient windows, often single glazed.
Glass is not a great insulator. Put your hand on the internal surface of a single glazed window on a cold day and it will feel pretty much as cold as the outside temperature. Double glazing works by trapping a layer of air (or sometimes argon gas) between the two panes of glass, usually around 12mm apart.
It is this gap that provides the insulation. It slows down thermal transfer (hot or cold) by conduction and because air can't circulate freely in the narrow gap between the panes convection is also slowed down further reducing heat transfer. This is what secondary glazing is trying to replicate.
Secondary glazing is also useful in Conservation Areas, or when renovating listed buildings, where often the only options for replacement windows will be expensive, like-for-like timber designs. Secondary glazing offers a way to improve energy efficiency, without affecting the outward appearance of a window, but while it does not need planning consent, there are some circumstances where checking with the appropriate authority will be a good idea.
What Types of Secondary Glazing are There?
The options for secondary glazing are many and various, ranging from DIY systems to those that require professional installation. Systems for sliding sash windows, others that slide sideways, others that swing open, some with wooden, aluminium or plastic frames. Some that are fitted permanently and others that can be removed in summer. What will suit any particular house will vary with the size and number of windows, the sophistication of the system being used, the DIY skills of the owners and, of course, the budget available.
DIY secondary glazing ranges from anything from acrylic sheets with magnet strips to pre-made windows that are simply screwed into place. The benefits of many of these DIY forms is that they're also relatively easy to remove, perfect for storing away during the summer months when well-insulated windows aren't so important.
There are a few ways that secondary glazing tends to be fitted, or operate when in place:
Lift out secondary glazing is more akin to fixed glazing. This has the fewest frame lines, so is more aesthetically pleasing, but is best for windows that you don't need to open regularly, as you'll need to lift the whole glazed panel out to access.
Hinged secondary glazing opens like a casement window, into the home rather than out like a standard window. While this offers access when needed, it means practically two sets of windows, each with handles, to operate.
Horizontal sliding secondary glazing is also often used with casement windows, as it can slide to one side to open a window as required.
Vertical sliding secondary glazing is mostly used in conjunction with vertical sash windows and can be aligned with the existing sash frame to minimise the visual impact.
(MORE: Repairing Sash Windows)
What are the Disadvantages of Secondary Glazing?
Secondary glazing is not without its problems. Systems using plastic panes — polycarbonate, acrylic, etc. — can get 'foggy' (less transparent) over time. It is a natural consequence of exposing plastic to sunlight and sometimes of poor handling. And the systems that need complete dismounting in summer need storage which can increase the potential for damage.
Then there is the aesthetic issue. Some of the higher quality systems can match existing windows very well, but there are others, often the cheaper ones, that can take a bit more getting used to. This can be more of an issue in Conservation Areas and with listed buildings.
The final issue is that secondary glazing will never have the thermal performance of primary glazing. The gap between the panes will always be bigger than 12mm as it is mounted on the pre-existing frames. That increases the potential for air circulation, which is exacerbated by the lack of seal between panes. If the renovation project is aspiring to high levels of thermal efficiency then primary double, or even triple, glazing will be needed.
Is Secondary Glazing as Good as Double Glazing?
Double glazing, of any form, has two principal functions; to reduce the heat lost through the windows and to improve the comfort felt in the home. Both primary and secondary will do but at different levels.
Let's compare the average U-values, remembering that the lower the U-value, the more energy efficient the window:
A single glazed window will have a U-value of around 5.0W/m2.
A primary double glazed window with an air gap of 12mm will have a U-value of 1.4W/m2.
Triple glazing will get that down to at least 0.8W/m2.
A secondary double glazed window will have a U-value around 2.7W/m2
From this, we can see that a double glazed window is around twice as effective as secondary glazing, however, these levels are based on averages, and do not take into account efficiency of seals, frames and other elements.
Is Secondary Glazing Worth It?
Secondary glazing will save the cost of the existing frames and the work involved in removing and replacing them. When it comes to paying back the value with energy cost reduction, for secondary glazing it will take between 5 to 10 years. Primary double glazing is likely to be 20 to 30 years and triple glazing probably not within the life of the house.
If the intention of the renovation project is to sell the property then secondary glazing is unlikely to increase its value. Otherwise, if the existing window frames are in a good state of repair (needing no more than a coat of paint, say) and have a look that suits the finished renovation there is no inherent reason to not install secondary glazing. The only question is whether to go for a DIY system, or get them professionally installed.
How Much Does Secondary Glazing Cost?
As a result of all this choice the price can vary from £50/m2 to £300/m2. Opting for bespoke elements, whether that's colour or custom sized for the window, as compared to off the shelf glazed panels, will see you at the higher end of the scale.
This is compared to the cost of primary double glazing of between £200/m2 and £700/m2.
Tim is an expert in sustainable building methods and energy efficiency in residential homes.
Homebuilding & Renovating Newsletter
Get the latest news, reviews and product advice straight to your inbox.
Thank you for signing up to Homebuilding. You will receive a verification email shortly.
There was a problem. Please refresh the page and try again.