"We've had Serious Supply Chain Issues" - Your Self Build and Renovating Experiences in 2021
What's it been like to self build and renovate this year? We uncover the challenges facing projects in 2021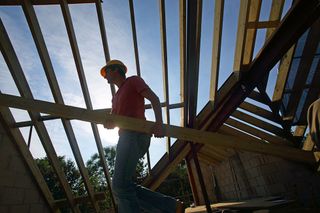 (Image credit: Getty Images)
Self building and renovating can be an immensely rewarding experience that often comes with its fair share of challenges. But from a third national lockdown to the construction materials shortage, 2021 has thrown up obstacles which have tested the resilience of the entire construction industry, let alone those with ongoing projects.
Everything from self build projects to renovations and home improvements will have likely been affected by adverse circumstances this year, which include an ongoing trades shortage and distribution problems amid a national shortage of lorry drivers.
We spoke to a self builder and a renovator currently completing their projects about their journeys so far, the favourite parts of their projects, and how they've had to adapt to this year's challenges.
'We've Had a Lot of Trouble'
Andrew Luke is a local builder with ADL Building Services based in Bishop Auckland, County Durham, who is building his forever home. Not content with building just one home, he's also building a house for his parents next door.
"It's always been my dream to build my own home," Andrew says. "I'm working on the house on weekends and some nights until 10pm! I've spent so much time working on the details, such as the decorative brickwork, which took me weeks, but I've put my own spin on it and it's nothing like you'd get with an everyday house."
For Andrew, the timber shortage has proven particularly challenging. "It's been the worst time to build a house, to be honest," Andrew chuckles. "We've had a lot of trouble with timber, which went up 30% in price this year, and we simply couldn't access it at one point. It went out of stock and wasn't coming into the country, so a lot of the delays we've experienced are due to that."
Andrew says that the problems with materials from merchants has led to particular issues with forward planning. "It's hard to know where you're at with orders and timescales, especially when materials are not turning up as planned. And the price increases and material shortages are catching me out all the time. It leads to a constant knock-on effect."
Andrew is hoping to move into his new home in time for Christmas, although it won't be completed until 2022. His top tip for aspiring self builders? "Some prices just keep going up, so forward plan as far ahead as you can and lock in your quotes for building materials with merchants."
"Lack of Tradespeople has Been a Challenge"
Near Watford, Mark Bonnamy and his family are renovating a house built in the 1910s to make it more energy-efficient. The detached house had some old and shabby features, Mark says, but for its faults it offers beautiful views over the Chess Valley in Croxley Green.
Mark says he's gone the extra mile when it comes to greening up the home, installing new insulation, underfloor heating and triple glazed windows. "I wanted to do this properly", said Mark, who began the renovation in January and initially wasn't affected by materials or trades shortages.
But in recent months the project has been hit by setbacks. "We've had serious supply chain issues. The lack of tradespeople has been a real challenge, which has a knock-on effect when you're waiting for jobs to be done, and that's been a painful experience."
Mark has also been affected by material price rises and shortages. "Wood's gone through the roof in price, when it's available. We've put a rear extension up which would have normally cost us £300 for the wood, but it's cost us £800. We've had cement shortages too, where we've only been able to buy a set number of bags at a time."
Despite the challenges, Mark says he is over the moon with how the house is shaping up, and is particularly happy with the new roof. "It looks stunning, so much so that people are walking past and saying how good it looks!"
Are you beginning to plan a self build or renovation? Get started by using our guide to find a builder, learn whether you need self build insurance or a renovation mortgage and find out what's possible for your budget.
Get the Homebuilding & Renovating Newsletter
Bring your dream home to life with expert advice, how-to guides and design inspiration, direct to your inbox.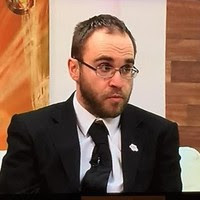 Jack has worked in journalism for 11 years and is the News Editor for Homebuilding & Renovating, a role he has had since 2019. He strives to break the most relevant and beneficial stories for self builders, extenders and renovators, including the latest news on the construction materials shortage and hydrogen heating. In 2021 he appeared on BBC's The World at One to discuss the government's planning reforms.
He enjoys testing new tools and gadgets, and having bought his first home in 2013, he has renovated every room and recently finished a garden renovation.