Building materials prices experience annual fall of 1.7% in September, despite shortages
Building materials prices fall for the fourth consecutive month despite suffering shortages in key products as output across the sector falls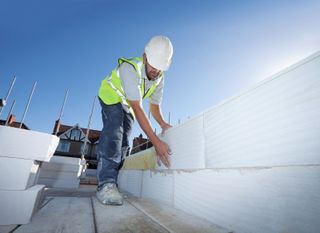 (Image credit: Getty Images)
Building materials prices in September fell annually by 1.7%, as the construction sector showed a third consecutive month of declining prices, according to government figures.
The new housing and renovation sectors each experienced a 0.7% decline from August, despite key materials experiencing shortages.
Brick and block deliveries continue to see significant shortages, significantly affecting the industry, whilst deliveries of other products have also led to a decline in construction output.
Here we take a look at the latest updates and statistics to see how it might affect how much it costs to build a house.
Building materials costs decline, while availability falls
The construction industry experienced a 1.7% year-on-year decline in construction costs in September, despite declining product availability, according to the Building Materials and Components Statistics.
The costs for 'New Housing' and 'Repair & Maintenance' fell 0.7% from August, representing the third consecutive decline in building material costs.
However, there has been widespread decline in sales of materials across the sector, despite the decline in prices, largely due to a decline in availability.
Sales of sand & gravel decreased by 8% in Quarter 3 2023 compared to Quarter 2 2023. This is true of ready-mixed concrete sales, which decreased by 0.8% in Quarter 2 2023 compared to Quarter 1 2023.
Brick and block deliveries were by far the most impacted with year-on-year falls in September of 19.5% for blocks and a staggering 32.8% decline in brick deliveries, representing even further declines than those seen in August with the sector not recovering from the decline in deliveries seen in 2020 during Covid lockdown.
Construction materials experiencing the greatest price increases and decreases in the 12 months to September 2023, UK
Greatest price increases
Doors & windows (metal) +19.0%
Screws etc. +14.8%
Ready-mixed concrete +14.4%
Greatest price decreases
Concrete reinforcing bars -29.0%
Fabricated structural steel -28.4%
Imported, sawn, or planed wood -16.7%
Forterra, the largest brickmaker in the UK, put out a statement stating its profit predictions for 2023 were "overoptimistic" with reported revenue for the first half of 2023 predicted to be £183m, a decrease of 18% compared with 2022.
Forterra suggested production decisions would be influenced by demand with the company scaling back production as it reacts to the slowdown in housebuilding.
However, according to John Newcomb, CEO of the Builders Merchants Federation, and Peter Caplehorn, CEO of the Construction Products Association, Co-Chairs of the Construction Leadership's (CLC's) Product Availability working group the introduction of new brick manufacturing plants in the UK over the next 6-12 months will significantly reduce the country's reliance on expensive imports to replenish stocks in the future.
They also claim that the latest material prices and availability simply show that the products have "returned to pre-covid levels" and the price reductions can be explained by a "sharp fall in house building over the past year" and price inflation "stabilising".
They added: "Whereas a year ago we were seeing increases of over 5%, if products are increasing in price, it is now at 1-2%. There are reports of more discounts in the market and some indicators show prices coming down. The price of timber, for example, continues to fall, along with some plastic and energy intensive products.
"This is largely due to a stagnation of demand, particularly the ongoing decline in housebuilding activity over the last six months. Poor weather and strikes in July and the August holiday period also contributed to a slowdown in activity over the summer.
"Although there are signs of improvement in some regions in September, the key economic drivers – inflation, increased cost of living and higher interest rates – will remain a significant challenge for construction output for the rest of the year."
Construction sector experiences mixed fortunes
Latest Subscription Offer
In August 2023, the construction output decreased by 0.5% in volume compared to the previous month.
This was due to a drop in new construction work by 1.5%, although repair and maintenance increased by 1.0%. Out of nine sectors, five experienced a decline, primarily driven by decreases in private commercial and new housing construction.
Despite the monthly decline, overall construction output increased by 0.9% over the three months leading up to August 2023. This growth came from rises in new construction work and repair and maintenance.
Construction output volumes were also revealed to have fallen due to a decline in demand for houses in the Bank of England's (BoE) Agents' Summary of Business Conditions for Q3 of 2023.
Housebuilders decreased the launch of new sites and slowed down construction on existing sites due to a decline in house sales. Home improvement activities also remained at a low level.
The BoE anticipates continued declines in construction activity over the next six months due to weakened demand and delays or cancellations of projects. While costs were stabilising, they were forecasted to stay high.
How else could your project be affected?
As well as a shortage of product availability for key materials there are a number of issues affecting the construction sector such as worker shortages and rising wages.
It is also predicted by the Building Materials and Components analysis that the rest of the year is expected to be tougher for the industry, particularly in the housing sector, both for new construction and renovation works.
In 2023, total construction output is predicted to decrease by 4.4%, falling below the pre-pandemic level of 2019.
In the private housing sector, there are signs of a cooling housing market as new inquiries decrease and house prices drop and the housing sector is anticipated to face a sharp decline of 14.9% in 2023, but is projected to recover with a 5.5% increase in 2024 and a 7.0% increase in 2025.
Additionally, government support programs have been scaled back, and economic uncertainties are discouraging private housebuilders from taking on new construction projects with "enthusiasm".
Common challenges for both private and public housing sectors include relatively high material prices and labour shortages, which are likely to disrupt construction plans and cause delays in the short term, albeit temporarily.
In mid-July 2023, 19.6% of construction businesses that had not permanently ceased operations were facing worker shortages, while the remaining 54.1% were not experiencing any shortages of workers.
There is a reported lack of skilled workers in the sector after an ElectricalDirect study of 500 builders and tradespeople revealed a key concern among 25% of builders was the lack of skilled workers in their sectors. This is corroborated by the ONS who reported that 25% of construction businesses in the UK were experiencing skilled labour shortages.
There are roughly now 244,000 fewer workers in the construction sector compared to three years ago, the ONS says, attributable to workers returning to the EU and early retirees. And this shortage is particularly affecting SME (small and medium-sized enterprises) builders since it can take a minimum of three years to train up a skilled tradesperson.
VISIT THE HOMEBUILDING & RENOVATING SHOW
Need more advice or inspiration for your project? Get two free tickets to the Homebuilding & Renovating Show
The Federation of Master Builders (FMB) also reported difficulties in hiring skilled bricklayers and carpenters, and the shortage is seen as a factor in the rising cost of construction and wage increases, making it challenging for companies to remain competitive.
The construction industry also faces obstacles in the planning process, with calls for increased funding to local authority planning departments and a simplified planning process.
Tim Balcon, CEO of the Construction Industry Training Board (CITB), claimed: "The greatest challenge UK construction faces over the next five years is recruiting the number of people required to fill the growing number of vacancies."
How to navigate price fluctuations
If you're planning or in the middle of building work, then planning as far as you can in advance is pivotal to ensure you aren't caught out by price rises.
The CLC advises self builders to work closely with their supply chain and communicate your requirements early with suppliers, distributors and builders merchants.
Builder and Homebuilding & Renovating Show speaker and expert Andy Stevens offers the following advice: "There will be material price rises so you need to work closely with your builder and budget for these.
"It's so hard to predict accurately because of the volatility of the market, but make sure you work closely with your builder as we are in the merchants all the time and hear about price changes before anyone."
Andy Stevens, an award-winning builder and owner of Surrey's Eclipse Property Solutions, specialises in new builds, extensions, and loft conversions. Apart from hands-on work, he's an active figure in the construction sector serving on the Board of the Federation of Master Builders and was formerly Vice President. He also supports construction-related charities and advocates for mental health awareness within the industry.
Get the Homebuilding & Renovating Newsletter
Bring your dream home to life with expert advice, how-to guides and design inspiration, direct to your inbox.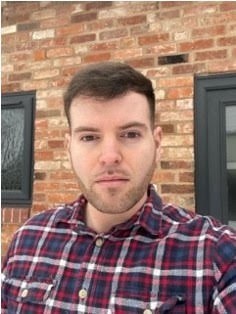 News Editor Joseph has previously written for Today's Media and Chambers & Partners, focusing on news for conveyancers and industry professionals. Joseph has just started his own self build project, building his own home on his family's farm with planning permission for a timber frame, three-bedroom house in a one-acre field. The foundation work has already begun and he hopes to have the home built in the next year. Prior to this he renovated his family's home as well as doing several DIY projects, including installing a shower, building sheds, and livestock fences and shelters for the farm's animals. Outside of homebuilding, Joseph loves rugby and has written for Rugby World, the world's largest rugby magazine.