Heat and Buildings Strategy Due This Month: What Can Homeowners Expect?
The Heat and Buildings Strategy could kick-start a wave of measures to improve our homes' energy efficiency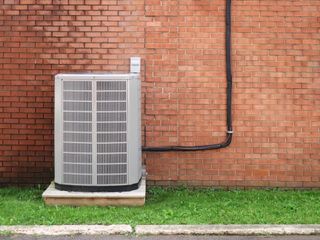 (Image credit: Getty)
The Heat and Buildings Strategy is a significant upcoming publication which could have wide-reaching implications for homeowners across the UK.
The strategy will set out a number of decarbonisation plans to help the UK meet its net zero target. Roughly 14% of the UK's carbon emissions comes from heating our homes, according to the Committee on Climate Change, and the strategy is expected to give clear signals to homeowners about the need to improve their energy efficiency. 
However, the scope of the strategy is understood to be a reason why the strategy has been delayed multiple times this year. Reported disagreements inside government about the cost of plans meant talks have stalled, and the strategy is now expected to be published later this month. 
Ahead of the Heat and Buildings Strategy's release, this is what we know so far about the potential measures that could be announced.
What is the Heat and Buildings Strategy?
The Heat and Buildings Strategy will be the first of its kind in England, laying out a full-scale roadmap to tackle emissions in homes and businesses. 
It is expected to build on pledges made in the government's 10 Point Plan for a Green Industrial Revolution, and the Energy White Paper, and set ambitious targets to drive the push towards net zero. 
What Might it Include?
These are the pledges which are widely expected to be included:
Measures to increase heat pump installations
The government will look to build on its pledge to fit 600,000 heat pumps per year by 2028, detailing a plan of how this will be achieved, and how to incentivise heat pumps for homeowners.
The government only installed 6% of this target in 2020, according to the Institute for Public Policy Research, and it is understood that boiler manufacturers will be required to speed up production of heat pumps and other green alternatives.
In August, a new course was launched by the Heat Pump Association which will help to train 40,000 heating installers each year to install heat pumps to help meet the government's target.
A ban date for natural gas boilers: the natural gas boiler ban is an inexorable step towards net zero, and the government is likely to announce a cut-off date when natural gas boilers will no longer be installed in existing homes 
Electricity bills will be slashed: as per reports, this will be announced to help wean the country off reliance on gas for household heating, and move towards low-carbon heating systems powered by electricity
More information on the Clean Heat Grant: the full design of the scheme replacing the Renewable Heat Incentive next year has not yet been unveiled, nor which heating systems will be eligible 
How Could it Affect Homeowners?
The strategy is very likely to impose legal commitments for homeowners to make energy-efficiency changes.
This could be in the form of introducing low-carbon heating systems such as heat pumps or biomass boilers, or retrofitting homes to make them more energy-efficient, through improved insulation.
It is also possible that the strategy could enforce a levy for homeowners with natural gas boilers, which would be used to fund lower-carbon alternatives.
The CCC says that making energy-efficiency upgrades combined with heat pumps could lead to a 16% reduction in energy bills compared to gas boilers.
What do Experts Want to See?
Up to 29 million homes in the UK will have to be retrofitted to help the UK reach net zero, and industry experts hope the Heat & Buildings Strategy will lay the foundations for a National Retrofit Strategy. 
Anna Scothern, Chief Executive, National Home Improvement Council told Homebuilding & Renovating: "It's not a simple solution, but we need a retrofit strategy that's agreed in Whitehall and cross-party [...] which engages householders so they know that when they're performing home improvements, they need an energy focus in mind."
Others want to see measures introduced to lower the cost of heat pumps. David Hilton, director of Heat and Energy Ltd and a contributor to Homebuilding & Renovating, says: "The cost needs to come down, because heat pumps don't make financial sense for some households at the moment."
Why Has it Been Delayed?
Ministers have reportedly been locked in negotiations about how to incentivise homeowners to change to low-carbon heating systems - such as heat pumps and hydrogen boilers - and how much the Treasury would have to pay to subsidise them.
The Committee on Climate Change in June urged the government to give free heat pumps to poorer households, and Whitehall is reportedly concerned about how to encourage homeowners to remove their existing boilers. 
The cost of installing heat pumps can range between £8,000-£14,000, and while they can lead to long-term energy savings, a recent report by the Energy and Utilities Alliance revealed 80% of people said that this was either too excessive and they couldn't afford to pay (54%), or that they would pay it only with financial support (26%). 
Speaking to a panel of lawmakers in Parliament in July, prime minister Boris Johnson said heat pumps are still too expensive for homeowners. 
Britain came joint last out of 21 countries in Europe for heat pump sales in 2020, with just 1.3 sold for every 1,000 households, according to figures from the European Heat Pump Association.
In August, Ofgem set up a £450m fund to encourage energy suppliers to explore greener ways to power British homes and businesses. 
Jack is News Editor for Homebuilding & Renovating, and strives to break the most relevant and beneficial stories for self builders, extenders and renovators, including the latest news on the construction materials shortage and planning reforms. Having bought his first home in 2013, he and his wife have renovated almost every room and recently finished a garden renovation.
Homebuilding & Renovating Newsletter
Get the latest news, reviews and product advice straight to your inbox.
Thank you for signing up to Homebuilding. You will receive a verification email shortly.
There was a problem. Please refresh the page and try again.