Energy Price Rises: April's Price Increase Takes Effect, Affecting Millions
By Jack Woodfield published
Energy price rises of 54% will now impact millions of homeowners - here's what you need to know if you're struggling to pay your bills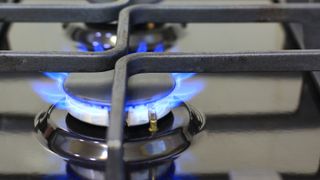 (Image credit: Getty Images)
Energy price rises will now hit millions of homeowners following Friday's 54% rise to the Energy Price Cap.
Average energy bills will now increase by £693 per year, meaning a household using a typical amount of gas and electricity will pay £1,971 per year.
Roughly 18 million households will be affected, while 4.5 million customers on prepayment meters face an even bigger increase of £708 a year.
Andrew Bailey, governor of the Bank of England, says the UK is facing the biggest single shock from energy prices since the 1970s. Ofgem's increase to the Energy Price Cap this month is the biggest, by far, since it was introduced.
The energy crisis won't affect all homeowners as sharply, but read on to learn why reducing your bills where possible could be so important for heating your home in the months to come, and find out how you could be affected by the energy crisis.
Why Are Energy Price Rises Happening?
Prior to Russia's invasion of Ukraine, the rise in wholesale gas prices was attributable to a cold winter in 2020 which put pressure on supplies, and increased competition for liquefied natural gas from Asia.
Moreover, low winds in the UK in the summer of 2021 meant reduced generation from renewables, although this only accounts for a relatively small contribution (9%) to the UK's energy needs.
Since the beginning of 2021, 31 energy suppliers have ceased trading due to exploding wholesale gas prices.
Ofgem raised the energy price cap by 12% in October 2021, meaning energy bills shot up by £139 per year for some households. And average bills will now increase again for millions of households.
In January 2021, the market price for suppliers for natural gas was about 50p a therm, whereas in March it was around £8 per therm. This stark increase follows fears of supply shortages due to sanctions on Russian commodities.
Moreover, Russia's invasion of Ukraine is continuing to drive up energy prices due to pressure on suppliers. Russia currently supplies about 8% of the UK's oil and 4% of its gas requirements.
How Much Will My Bills Increase By?
Live in Northern Ireland?
There are just two energy suppliers in Northern Ireland (SSE and Firmus Energy), which has its own regulatory system.
In February Ofgem announced that the average customer in England, Wales and Scotland on standard tariffs will pay £1,971 a year for their gas and electricity from April.
For prepayment customers, the energy price cap will rise by £708 to £2,107.
If you're on a fixed tariff then you shouldn't be affected by April's increase. However if you're approaching the end of your contract, then your energy supplier may not be able to offer you a cheaper deal due to the current crisis.
Northern Ireland will be the most-affected country in the UK, according to heating experts Boiler Central, which revealed households spend more of their weekly household budget on gas and electricity than any other area.
The West Midlands, the North West and the North East are among the regions worst hit by the increase in energy prices.
New government figures suggest that four in 10 homeowners have been finding it very, or somewhat, difficult to afford their energy costs.
Government Takes Action Over Rising Bills
To help tackle the shock of rising bills, chancellor Rishi Sunak confirmed in February that there will be £200 discounts on energy bills for consumers (to be paid back in equal £40 installments over the next five years), and a £150 council tax rebate in April for 80% of households (those in council tax bands A to D).
The chancellor also allocated £150m for local authorities in England to help lower income households. A further £565m will be given to the devolved administrations in the rest of the UK.
The financial assistance will only apply for homeowners in England, Wales and Scotland because Northern Ireland has its own system, Mr Sunak said, but he will allocate £150m to Northern Ireland provide its own support.
However, the number of households in fuel poverty, defined as those spending at least 10% of their net income on energy, will increase from 4.7m to almost 8m in April.
Prime Minister Boris Johnson is expected to tackle energy price rises with the launch of a new energy strategy in April.
How You Can Lower Your Energy Bills
Improvement Grants
There are initiatives in place to provide homeowners with financial assistance in making energy efficiency improvements, including insulation grants
We've put together an eight-point plan of energy saving tips to help you navigate the energy crisis and lower your heating bills.
Included are some quick fixes you can do in the short-term, such as swapping to LED light bulbs, and greater-value improvements generally which come from making long-term investments in your energy efficiency, like making sure your home has efficient insulation - a new study has revealed that households will have saved £200 per year over 10 years having had new insulation installed.
You can also ring your supplier to enquire about switching to a new energy deal to lower your bills, or move to another provider instead.
The Energy Efficiency Infrastructure Group has called on the government to prioritise energy saving through home improvements, such as better insulation, which it says could save UK households more than £500 a year on energy bills.
What is the Energy Price Cap?
The Energy Price Cap was introduced in 2019 to limit how much firms can charge consumers and ensure that customers on default tariffs pay fair gas and electricity prices in the UK. Ofgem reviews it every six months, with the next review scheduled for October 2022.
Ofgem admitted that while the cap protects consumer from price spikes, it "exposes suppliers to risks that are harder to manage at times of high energy price volatility", and that "if not tackled, this could lead to higher costs for consumers."
Following April's increase, experts have also warned that the price cap could rise by 20% in October.
The Institute of Economic Affairs wants the energy price cap to be scrapped altogether, claiming it puts an "artificial" cap on prices, but the government has said keeping the cap in place is "non negotiable".
Explaining the April increase, Ofgem said: "The increase is driven by a record rise in global gas prices over the last six months, with wholesale prices quadrupling in the last year. It will affect default tariff customers who haven't switched to a fixed deal and those who remain with their new supplier after their previous supplier exited the market."
What Happens if My Supplier Goes Bust?
Around two million households have seen their supplier cease trading since last summer. Bulb Energy, with 1.7 million customers, is one of the most high-profile firms to be affected, which was placed in Special Administration in December.
If your supplier fails, Ofgem will make sure affected households continue to be supplied, and will not lose money owed to them. Your new energy supplier would then be responsible for taking on any credit balances you may have.
Learn more about what to do if your supplier stops trading here from Citizens Advice.
What Happens if I Can't Afford my Bills?
Low-income households may be able to get discounts on their energy bills, with major suppliers including E.ON, EDF and British Has offering warm home discount schemes.
Citizens Advice can also help if you are struggling to afford your fuel, and will take you through the steps you can take to sort this with your supplier.
Planning on Self Building?
For those planning to self build, adopting a fabric first approach is a great way to integrate multiple green measures into your home. This can help to lower your long-term energy costs.
You could build with Structural Insulated Panels (SIPs), opt for triple glazed windows and/or install an MVHR system, for example.
Jack has worked in journalism for 11 years and is the News Editor for Homebuilding & Renovating, a role he has had since 2019. He strives to break the most relevant and beneficial stories for self builders, extenders and renovators, including the latest news on the construction materials shortage and hydrogen heating. In 2021 he appeared on BBC's The World at One to discuss the government's planning reforms.
He enjoys testing new tools and gadgets, and having bought his first home in 2013, he has renovated every room and recently finished a garden renovation.
Homebuilding & Renovating Newsletter
Get the latest news, reviews and product advice straight to your inbox.
Thank you for signing up to Homebuilding. You will receive a verification email shortly.
There was a problem. Please refresh the page and try again.