How to Build a House for Less Than £150,000
Our experts explore how to build a house for significantly less than the average UK property price. Plus, brilliant real homes from self builders who have achieved amazing results on a budget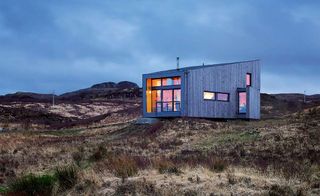 (Image credit: Andrew Lee)
JOIN THE PLANNING HUB
The Planning Hub is a new online resource that will help you understand how to get to grips with complex planning rules. Join today for access to easy-to-read guides which will provide you with key information to help you secure planning permission.
Considering how to build a house might not be your first thought when it comes to homeownership on a budget, but many self builders managed to build a home that meets their needs for much less than the average UK house price.
In actual fact, a self build home is likely a great way to get extra space compared to buying a pre-existing property.
However, to ensure your project comes in on a tight budget, you'll need to carefully consider your build route and make sensible choices.
These ideas on how to build a house for under £150,000 are a great place to start in planning a self build project with low costs that doesn't compromise on quality.
1. Size Matters When Looking at How to Build a House on a Budget
Should I Build a Bungalow?
A bungalow accrues the same foundation cost, the same roof cost, and typically the same cost for the ground floor walls. The only different aspect is the first floor walls. So why not build a house twice as large for slightly more?
The first tip for how to build a house for under £150,000? Build a relatively small one. The bigger the house, the more bricks, blocks, flooring, roof tiles (and so on) will be required.
But it is worth bearing in mind that a small self build house, around 150m², would still be larger than a typical four-bedroom developer home, which might be no more than 100m².
Maximise cost efficiency by building a one-and-a-half storey or two-storey house — avoid building a bungalow if you can.
(MORE: 15 Self Build Projects that are 100m² or Less)
2. A Simple Design Can Save Money on Your House Build
If you build a house with a complicated design, it is likely to increase both your labour and material costs so it is best avoided if you want to keep costs low.
Georgian-style houses are great examples of elegant yet simple designs that are usually based on a simple box shape.
Think about your specification too. Working at saving on the basics doesn't mean that you have to completely ignore all the new ideas and products that you will come across in your research phase, but before you commit yourselves to spending your limited funds on what might be classed as 'things you want,' just make sure you have all the 'things you need' covered first.
3. How to Build a House that Minimises Groundworks
If you can find a flat and serviced plot, this can be a great way to get your cost-cutting off to a flying start. It might seem obvious, but the less groundwork your build requires, the further your budget will go.
Bear in mind you can buy plots at various stages of servicing and planning, and this can also limit your initial outlays.
4. Hire a Structural Engineer Early On in Your Build
Another great tip for how to build a house on a budget is to hire a structural engineer early on in your project. When you build a house, you know you'll be paying for the services of a structural engineer at some point, and as their fee is based on the overall build cost, you might as well hire them at the earliest opportunity.
Your engineer can iron out structural problems while in constant dialogue with your architect, ensuring your design is thoroughly thought out before building work commences. It is vital that your design is fixed before starting any build work — changes on paper are cheaper than changes on site.
5. Invest in the Fabric for Long-Term Savings
Always look to invest your budget in the fabric of the building. The fabric-first approach can have a knock-on effect regarding how much you spend on other aspects of your build.
Opting for a highly energy-efficient and airtight build method, like Structural Insulated Panels or a closed-panel kit, can save you further on materials such as insulation, and potentially on the equipment required for your heating system. What's more, the more heat your home retains, the less you have to pay in heating it.
(MORE: How to Build a SIPs Home)
6. DIY What You Can to Keep Costs Down
Those who know how to build a house on a budget will likely all suggest that if you want to do the same, you need to be prepared to get stuck in.
The general rule is that if you get someone else to do it for you, you will pay a premium. (But do only take on tasks that you can complete competently and safely, otherwise it will be a false economy).
Areas you could tackle yourself include:
buying materials
basic landscaping
decorating
(MORE: The tasks best left to the professionals)
7. Save Money by Building in Blockwork
You'll spend around 15% of your build costs on the external wall and, metre for metre, blockwork is considered to be the cheapest.
Bear in mind, however, that alternative walling systems (timber, SIPs, ICF) offer different qualities that might reduce your expenditure in other aspects — including insulation and time spent on site.
In reality, the simple methods and materials that housebuilders have been using over many years are also usually the best options if you are on a tight budget. The fact is that if a product or system is commonly and widely used across the industry and across the country, there will be more people providing it and there will therefore naturally be more competition on price.
If you spend as much of your free time as possible in the early stages getting and comparing quotes for all the basic materials and services you are going to need, from as wide a selection of sources as possible, you will usually be surprised at the price variances.
8. Kitchens: Mix Basics with Luxury
Another tip for how to build a house on a budget is to consider the kitchen. Your kitchen is a great place to reduce some costs without compromising on style or quality.
Go to a smaller local firm for low-cost, high-quality units. Suppliers such as Pineland Furniture will be able to supply units with no chipboard or ply for less than £5,000 — cheaper if you paint them yourself
Pick out the better ranges at high street names. The mainstream kitchen suppliers offer impressive ranges. Make the most of (almost-constant) sales or be prepared to negotiate
Mix basic and luxury fittings. You can pick out standard carcasses from trade outfits and mix them with doors from high-end suppliers; you could mix standard units from Wickes with top-quality handles and worktops
(MORE: Cheap Kitchens: How to Get One for Under £5k)
9. How to Build a House Without an Architect
Go to a recognised architect and you'll expect to pay 10% of your build costs in design fees — that's £15,000 on a project that probably doesn't warrant this type of expenditure.
Architects really add value to projects where design is the number one priority, not budget.
Those looking to spend less than £150,000 shouldn't forgo the design process but they should take a different approach. Start the process off with a pretty good idea of the kind of house you'd like to build.
Take those formulated ideas to someone with design skills but without the 'Architect' title — perhaps an architectural technologist or skilled local house designer (speak to local builders to get a few recommendations), who can then draw up workable planning and Building Regulations drawings for you.
This process will potentially save you £1,000s at the start of your project.
10. Clad Your Home Economically
When it comes to cladding, budget self builders will find either a blockwork/render or brick outer skin the most economical of all.
Timber framers looking to spend less on their cladding will find weatherboarding the most efficient and economical way of constructing that outer shell.
Of course, there are many choices when it comes to render solutions, but you should expect to pay £75/m² facing (it can go up to £125/m² with one of the anti-crack, self-coloured systems).
Those using brick should avoid the very basic wirecut facings but should be able to find attractive bricks at £300/m². You could also inject a bit of instant character by mixing together two or three stock bricks, which doesn't cost any more than a uniform selection.
Those in a stone belt might be able to save money by specifying reconstituted stone but if planners insist on real local stone, try specifying it as a half-cut facing (similar to a brick slip) to save money on materials. Unfortunately, a lot of the cost of stone is in the laying, which you won't be able to avoid.
11. Avoid False Economies When Building a House
When thinking about how to build a house on a budget, it is all about choosing the right design options that have significant cost-saving implications.
For example, very few ordinary developer houses have regular chimney stacks — as many houses so rarely have traditional open fires these days, a traditional chimney is not essential. Replacing a chimney with an exhaust vent terminating at a subtle roof grille will save between £2,000 - 5,000.
If you're really keen to save every penny, you'll also be interested to learn that most developers put in conventional 'fink' roof trusses rather than attic trusses (which allow the attic space to be used as a room) — it can save between £1,000 - 3,000. But if you want a loft conversion in the future, fink roof trusses are difficult to reverse and a false economy.
(MORE: Roof Structure Explained)
Another significant saving that can be enjoyed with less implications down the line is to specify an attached rather than detached garage. Not only is there a saving on basic structural material costs, but it's much easier for electricians to lay on services to an attached garage rather than one 5m from the rest of the house. You should be able to save £2-5,000 this way.
Another potential saving is in the heating system — owing to the huge variety of options now available. A top-of-the-range heating system, complete with underfloor heating, designer towel rails, controls and a high-quality boiler, could easily cost £5,000 - 7,000 (unfitted).
A basic setup, however, with a standard condensing boiler and cheap radiators, will cost in the region of £1,500 - 2,000 (unfitted).
Here's why — you'll need three windows instead of one; they require more work underground to form the foundations; you'll need special corner bricks and special lintels; an insulated, (usually) tiled roof and internal ceiling are probably needed; and expensive lead flashings and cavity trays have to be handmade and fitted.
12. Beware the Hidden Costs When Building a House
Another tip for how to build a house on a budget is to be savvy with the less obvious costs — the more time on site, the more you'll pay for site insurance, site facilities hire, and the likes of scaffolding, for example. Depending on the length of time you anticipate your build taking, look into buying a set of scaffolding for the duration of your project, then selling it on after.
If you hire scaffolding, you will spend a lot more on it over those weeks than it costs to buy it outright, and you won't get any of that money back! This tip can be applied to other things you might hire — diggers, for example.
The length of time your build is on site will also have an effect on your own living costs — you may be renting accommodation following the sale of your previous home, so the quicker you can get into your new one, the better.
13. Don't Be Afraid to Negotiate for Bargains
Estimate your build costs
Being clever with your materials shopping – and playing suppliers off against each other – can save £1,000s on the bigger purchases.
Use the internet to research prices and don't be afraid to negotiate. Of course, this all means that it's much better to buy your own materials — it's both unlikely that a builder will negotiate as hard on your behalf and also that they will pass on the full benefits of cost reductions.
Don't forget, too, that you're in the market for labour as well as materials. It pays to contact a range of local tradesmen in order to do this – "X down the road says he'll do it for £100 a day…" – but bear in mind that if you end up paying ridiculously under a reasonable rate, the tradesman will simply move onto a better paying job if, and when, it comes up.
14. Keep Landscaping Simple
To turf all your garden areas, just level, rake to remove stones then roll — and get the turf ordered. It's a really cost-effective way to create a great-looking garden.
Pathways and even your driveway can be finished in gravel to give a very pleasing aesthetic. There are many types and colours to choose from and you can mix and match to create some nice effects. Always try to order full loads rather than the tonne bags — this will save you a lot of money.
2" by 2" concrete riven-effect slabs can be bought for just a few pounds each and will quickly give you a decent patio area. If you are feeling brave, you could try laying them yourself too.
Post and rail fencing usually comprises 4" treated posts at 6' to 8' centres with 4" by 2" treated timbers simply nailed to them. Using metal spikes instead of concrete to set the posts will make it a faster, easier and cheaper job which you may be able to do yourself.
With thanks also to Alan Corfield for his contribution to this article.
Get the Homebuilding & Renovating Newsletter
Bring your dream home to life with expert advice, how-to guides and design inspiration, direct to your inbox.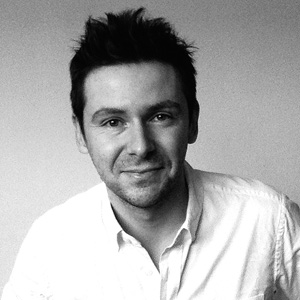 The former Editor of Homebuilding & Renovating magazine, Jason is an experienced self builder and has recently finished renovating his 1960s home. Jason is now Managing Director of Future PLC's Homes' portfolio, which includes UK-leading titles such as Ideal Homes, Livingetc and Homes & Gardens. He is also the author of The Self Build Dream. You can catch Jason in the seminar theatres and Advice Centre at many of the Homebuilding & Renovating Shows across the UK.