House Surveys: Types, Costs, and How to Choose the Right One
By Rob Keal published
House surveys can reveal a lot about a property's condition. We explore the different types of house surveys, the costs, and how to choose between them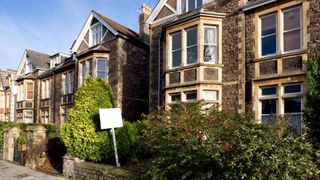 (Image credit: Getty Images)
House surveys should be your top priority after having an offer on a property accepted. The sooner you get your house surveys arranged, the sooner you can confirm whether or not everything is in order with your prospective new home.
There are three main types of house survey available, with what is commonly known as a building survey being the most comprehensive. House surveys provide information on a property's overall condition, as well as any current or potential defects. They may also be used to renegotiate an original offer should major issues be found.
Our guide looks at the three main types of house survey — covering what they involve, how much they cost, and why each survey is important to the homebuying process.
What Are House Surveys?
"A home survey provides a potential purchaser or existing homeowner with a 'health check' of a property," begins Anthony Parkinson, Senior Specialist for Property Standards at RICS (the Royal Institution of Chartered Surveyors).
"A surveyor will report on all elements of the property that are accessible and provide advice on the condition and identify any potential issues or defects."
Instructing a qualified surveyor to carry out the proper checks will help minimise the risk of you not only being misinformed about your property purchase, but also spending a fortune on unexpected repairs.
Inspection processes vary depending on the type of house survey commissioned, but as a general rule, a surveyor will visit the property, look around and then put together a report based on their findings.
The level of detail included within the report also depends on the chosen house survey type.
An experienced surveyor who operates as a member of the RICS can advise you on suitable house surveys, based on their individual circumstances.
House Survey Types: Which Survey Do I Need?
There are different levels of house surveys available, and the type you require will depend on the knowledge you hope to gain from the inspection.
The main types of house surveys you can get for a potential home are:
Condition Report (RICS Home Survey — Level 1)
Homebuyers Survey (RICS Home Survey — Level 2
Building survey (RICS Home Survey — Level 3)
No two properties are exactly the same, so it stands to reason that some will require more attention than others, such as dwellings older than 100 years, listed buildings, and homes built of non-standard construction.
Lee Hatwell, Director at Munday & Cramer, explains: "There are three major types of house surveys which offer varied levels of investigation, depending on your needs and the certain elements of the property."
Here's what you need to know about three main types of house surveys:
Condition Report
Also known as a RICS Home Survey — Level 1, a condition report mainly covers conventional houses or other properties built of standard construction and in reasonable condition.
As the name suggests, a condition report focuses purely on the 'condition' of a property, outlining different parts of the dwelling that require attention, a summary of the risks, and advice on repairs.
The report is presented using a traffic light structure: green denotes areas where no repairs are currently needed, while amber reveals defects that need repairing or replacing but are not considered serious or urgent, and red highlights very serious defects that require immediate replacement — as well as possible further investigation.
No valuation is carried out during the condition report, given its straightforward purpose.
Lee Hatwell clarifies: "A Level 1 Survey is a basic condition report looking exclusively at the condition of the property."
Homebuyers Survey
The RICS Home Survey — Level 2, otherwise known as a homebuyers survey, involves a surveyor inspecting the property and checking for both current and potential defects.
The surveyor's checks will cover as much of the property as is accessible to them, but are not intrusive; this is a mostly visual inspection designed to flag anything amiss with the property at face value.
After the survey is completed, the homebuyer may receive a copy of the surveyor's official report.
According to Lee Hatwell: "A Level 2 Home Buyers Survey is the most common and inspects the easily accessible areas of the property, highlighting any current or potential risks and defects, as well as advising on repairs and regular maintenance requirements."
Building Survey
A RICS Home Survey — Level 3 is also called a full building survey. This type of house survey is designed to cover harder-to-reach areas in and around a home, such as the roof, while also flagging any potential risks in the property's immediate surroundings, like flooding, invasive plants, etc.
Given the amount of detail it goes into, a building survey is often the most expensive of the three main house survey types. It best applies to buyers purchasing older properties, those in need of renovation or properties of non-standard construction.
Lee Hatwell advises: "Level 3 is a full Building Survey, usually recommended for older properties, or those that have had extensive renovations."
Additional House Surveys Explained
Your surveyor may have flagged the need for additional investigation in their report.
Buying a property means leaving nothing to chance, and by commissioning extra surveys on top of existing checks, you can make doubly certain that any unforeseen problems are flagged prior to the sale completing.
Supplementary house surveys you may want to commission for your prospective property include:
Structural Survey
Looking specifically at the structural integrity of a home, structural surveys examine the foundations, roof and walls for any defects. A structural survey will help provide a clearer picture of the property's construction, too. These should be carried out by qualified structural engineers.
Depending on the size, location and age of the dwelling, you should expect to pay anywhere from £400-£1,000 for this type of house survey.
Drainage Survey
Not included as part of the main house surveys, a drainage survey is vital if you want to check that the property's drains are in good working order.
A drainage surveyor will use CCTV equipment to inspect the drainage system for any potential problems, reporting back either verbally, on paper, or sometimes sharing the video footage.
A typical drainage survey can cost from £100-£250, depending on the type of report requested and the extent to which the drainage works are inspected.
Damp Survey
If damp has been flagged in the house survey or mortgage valuation and warrants additional investigation, it's a good idea to pay for a damp survey.
A damp specialist and/or surveyors will inspect the dwelling using various tools, such as a damp meter. They will usually test the moisture content of the inner walls and notify you of anything untoward.
A damp survey may also recommend how to treat damp if it's found. In all, you'd be wise to set aside £200-£600 for a damp survey that covers the entire property, not just one specific area.
How Much Are House Surveys?
Homebuyers should expect to pay anywhere from £300 right the way up to £2,000 for house surveys.
However, keep in mind that larger amounts usually only apply to high-value homes undergoing the most comprehensive checks as part of a full Building Survey (RICS Home Survey — Level 3).
Lee Hatwell, Director at Munday & Cramer, explains: "The cost of house surveys isn't one size fits all. It varies significantly on the size and complexity of the investigation.
"For example, a large and old country dwelling could cost several thousand as it will require a range of complexities."
The more complex the property, the greater likelihood of increased house survey costs. Make sure you compare quotes from different RICS-accredited surveyors when organising this, though, to ensure you're getting the most value out of each inspection.
House Survey Problems: Who Pays?
In the first instance, the buyer will arrange and pay for house surveys to be conducted.
The buyer should then discuss any major repair work flagged during the house surveys with their surveyor(s), to get an idea of the overall cost.
Then, once this has been determined, they can decide if they're still interested in purchasing the property at its original asking price.
There may be some scope for a buyer to renegotiate their initial offer with the seller in light of the house surveys' findings.
"It really depends on the negotiation between the seller and potential purchaser," explains Anthony Parkinson, Senior Specialist for Property Standards at RICS.
"If major defects are identified, a potential purchaser may question whether the purchase is viable, while sellers may be open to negotiating the price to enable the sale to go ahead."
If a seller is adamant that they won't accept anything less than the original offer, the buyer can choose not to proceed with the sale if they feel it is no longer worth the investment.
Who Arranges House Surveys?
As part of the homebuying process, the buyer usually commissions and pays for any house surveys they wish to be carried out ahead of the sale completing.
The buyer will, in most cases, decide which types of house survey they want based on certain factors, e.g., the kind of property they're looking to buy, how old it is, its location, etc.
Generally house surveys tend to occur after the buyer has already had their offer on a property accepted. Finding a surveyor to complete the necessary checks in advance of setting a completion date will be the next step for any prospective buyer.
Are House Surveys Worth It?
House surveys are hugely beneficial. Not only do they highlight urgent problems that need to be addressed, but they also provide insights into issues that may cause you, the prospective buyer, trouble further down the line.
Munday & Cramer's Director, Lee Hatwell, explains: "Surveys often find defects that won't have been seen on initial viewing and could go undetected for many years — for instance, in the case of subsidence.
"However, in the long run, these issues could have detrimental effects on a property and end up costing a homeowner tens (and sometimes hundreds) of thousands to rectify.
"In this instance, a few hundred pounds upfront would be a minimal cost to save such an amount of money, time and inconvenience."
The level of detail generated by a house survey depends primarily on the type of survey you commission, so be sure to choose wisely.
Munday & Cramer Director, Lee Hatwell, advises: "If you're unclear on whether you need a survey, which survey would be best suited for the property you're purchasing, or you just need some additional reassurance, the best thing to do would be to speak to a RICS chartered surveyor, who will be able to point you in the right direction.
"The Surveys really are about mitigating risks and taking preventative measures. In the lucky cases where there are no major issues, you will have peace of mind that the property you are buying is in good condition, alleviating any additional worry and stress surrounding the sale."
Rob Keal is the Content Editor at Homebuilding & Renovating. With a background in content marketing, he began his career back in 2016 as a freelancer, before honing his craft at various digital marketing agencies. Looking to specialise in DIY and homes, he joined the team in February 2022.
Renovation has been part of his life since he was nine years old, when his parents bought a medieval cottage and completely revived it, introducing him to kitchen remodels, loft conversions, landscape gardening, and much more besides along the way. A bedroom extension and patio refurbishment are among his next planned projects. He is also passionate about interior design and landscape gardening.
Homebuilding & Renovating Newsletter
Get the latest news, reviews and product advice straight to your inbox.
Thank you for signing up to Homebuilding. You will receive a verification email shortly.
There was a problem. Please refresh the page and try again.