Best Designer Radiators: 8 Great Buys to Update Your Heating with Style
By Amy Reeves
The best designer radiators won't just make a design impact in your home, they'll also work as efficiently as possible to save energy and cut your bills
Included in this guide:
1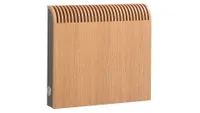 Jaga
Knockonwood Horizontal Designer Radiator
2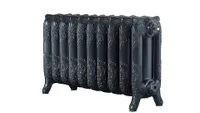 Arroll
Montmartre 3 Column Radiator
3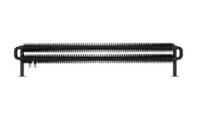 Terma
Ribbon Horizontal Designer Radiator
4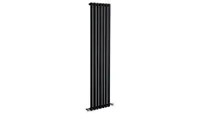 Reina
Neva Single Vertical Designer Radiator
5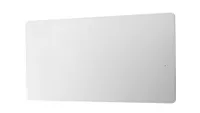 Towelrads
Far Infrared Mirror Heater
6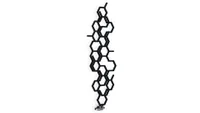 Terma
Hex Designer Radiator
7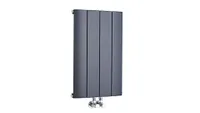 Milano
Aruba Horizontal Low Profile Oval Column Designer Radiator
8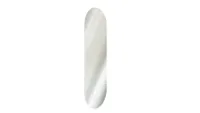 Wickes
Soap Ellipse Water Glass Radiator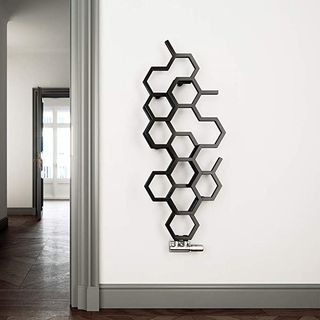 (Image credit: Amazon)
Looking to add the best designer radiators for your home? Whether you want your heat emitters to match a contemporary new build, or are looking to refresh your existing interiors, designer radiators shouldn't just look great, but also work efficiently in your home and for your lifestyle.
When choosing radiators for any home, taking heat output into account based on rooms size is essential before looking into colours or designs — this is commonly known as calculating the BTU (British Thermal Unit) energy requirement of the room.
With your specifications in hand, peruse our top picks of the best designer radiators out there. From towel rails, column radiators and even heated mirrors, there's something for every house and every budget.
(MORE: Designer Radiator Ideas)
What's the Best Designer Radiator?
1. Jaga Knockonwood Horizontal Designer Radiator
This designer radiators offers both great heat output and an on-trend Scandi-style appearance
Size: 300x1000mm (other sizes available) | BTU : 2,573 | Material: Steel and wood
Stylish design
Good heat output
Low H20 core (saving energy)
No valve included
Won't be to everyones tastes
Contemporary in both design and appearance, the Jaga Knockonwood range is catered specifically to blend with modern home interiors.
Unusually covered in a wood vaneer (sourced from Forest Friendly timber, no less), the durable design actually withstands the heat required remarkably well while Jaga boast the surface of the radiator is safe to touch even at temperatures up to 90º — a bonus for interior-minded young families.
But that's not the mean this radiator is all style and no substance, the unit is equipped with a Dynamic Boost Effect technology for an extra kick on those cold winter mornings, as well as a great BTU rating.
2. Arroll Montmartre 3 Column Radiator
The best traditional column designer radistor
Size: 834x470mm (other sizes available) | BTU: 3,070 | Material: Cast iron
Elegant design
High heat retention
Valves not included
While designer radiators tend to lean towards the more contemporary end of the spectrum, the Arroll Montmartre is a masterclass in blending the timeless, delicate designs of traditional cast iron radiators with modern efficiency.
The radiator is supplied with solid wall brackets kit and air vent and, as is so beloved about cast iron designs, has a high heat retention so they stay warm long after you turn your central heating off.
3. Terma Ribbon Horizontal Designer Radiator
The best designer radiator for heat output
Size: 1,540x190mm (other sizes available) | BTU: 4,118 | Material: Mild steel
Oxsilanâ coating for rust protection
Statement style
Incredible heat output
Pricey
The daring industrial appearance only belies the power-house nature of this designer radiator.
The Terma ribbon horizontal radiator is made from shaping mild steel into six coiled columns so a truly stand-out finish, but the great heat output of this model is what makes it truly worth your while.
4. Reina Neva Single Vertical Designer Radiator
The best designer radiators on a budget
Size: 236x1500mm (other sizes available) | BTU: 2,265 | Material: Mild Steel
Easy on the wallet
Sleek style
Heat output verus size could be more efficient
Sleek and simple in its design, Reina's Neva series is perfect for those with limited wall space and a tight budget.
The vertical steel is finished in a high quality powder-coated finish to match any home style and comes with all the fixings to help with a mess-free and easy installation.
5. Towelrads Far Infrared Mirror Heater
The best designer radiator for the bathroom
Size: 600x700mm | BTU: 1,194 | Material: Glass
Doubles up as a mirror
Cheap to run
No place to hang towels
Blending seamlessly into a bathroom, this glass mirror radiator saves on space and energy to heat. Warmed by infrared technology, the mirror won't steam up like a regular mirror while also providing a long-lasting and quick heat.
Supposedly, as a result of the infrared heat airborne allergens are prevented from circulating spaces and the radiators been reported to help those with high blood pressure, poor blood circulation and joint stiffness.
6. Terma Hex Designer Radiator
A designer radiator to make a statement
Size: 486x1220mm | BTU: 1,180 | Material: Mild Steel
Daring design
Requires 50mm H block valve for a neater finish
Add a true statement feature to your living space with this sharp, hexagonal design. Efficient with a great heat output, the Hex radiator also includes handy peg branches on which to hand towels in a kitchen or bathroom — or even a scarf before braving the winter weather!
7. Milano Aruba Horizontal Low Profile Oval Column Designer Radiator
Size: 400 x 410mm | BTU: 1,638 | Material: Steel
Compact size
Smart finish
Great price
Could probably only heat a small room, or would have to be paired with another
Small but mighty, Milano's Aruba design kicks out a fair amount of heat for its size and looks great while doing it, although you may have to be careful in which room you position it — while it is good for it's size, it is still a small radiator so won't be able to keep up with large rooms by itself.
Careful attention to detail – specifically to the low-profile – elevates this radiator from being a functional bit of kit in the corner to a feature for your home.
8. Wickes Soap Ellipse Water Glass Radiator
A statement multifunction radiator suitable for a bathroom or living area
Size: 500x1,380mm | BTU: 1,229 | Material: Glass
Infra-red heat encourages a healthier home environment
Touch control (electric option)
Can create 'cold feed effect'
The slimline Wickes' Soap Ellipse radiator is perfect for use in either a family bathroom, living room or entry way where it's multi-use design as a full length mirror comes very much in handy.
Featuring infrared technology and a waterproof touch screen control, this radiator (which can be hung horizontally or vertically) has built-in sensors that control an even heat output — perfect for busy families.
How to Buy the Best Designer Radiator
Research is always key when investing in any radiator but, with the extra price tag that comes attached with some designer radiators, never has it been more true.
The best place to start is with the dimensions of your room: find out the required BTU rating and make a note.
Then, work out where in your room your radiator is best placed. Gone are the days where radiators were relegated to under the window; vertical designs and extra modern efficiency have made it possible to get a little creative in their positions.
Once you have your BTU and designated space size, start looking into different designs — the world is your oyster these days when it comes to heat emitters so try not to get overwhelmed!
Always make sure you central heating system is compatible with your chosen radiator and consider the cost of installation and added extras like valves and wall fixings before purchasing.
Are Designer Radiators as Efficient as Regular Radiators?
In a word, yes, designer radiators are as efficient as regular radiators — they just come in a prettier package!
Usually made from higher quality materials, such as steel, aluminium or glass the heat tends to be conducted more easily, meaning your home gets hotter faster.
Time spent on the beautiful forms and design can result in more energy efficient radiators which are cheaper to run than the white rectangular models of times gone by.
Assistant Editor Amy began working for Homebuilding & Renovating in 2018. She has an interest in sustainable building methods and always has her eye on the latest design ideas. Amy has interviewed countless self builders, renovators and extenders about their experiences for Homebuilding & Renovating magazine. She is currently renovating a mid-century home, together with her partner, on a DIY basis, and has recently fitted her own kitchen.
Homebuilding & Renovating Newsletter
Get the latest news, reviews and product advice straight to your inbox.
Thank you for signing up to Homebuilding. You will receive a verification email shortly.
There was a problem. Please refresh the page and try again.