Understanding Site Access and Parking Planning Conditions
By Michelle Guy published
Site access and parking are two critical areas to consider and assess when building a new home. Make sure you understand any planning conditions linked to access rights with our need-to-know-guide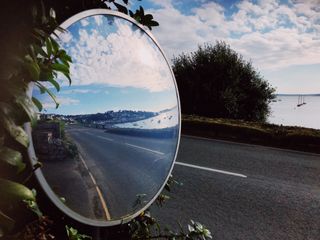 (Image credit: Getty Images)
The ability to safely and legally access your building plot is of critical importance before you commit to your project. Plus, it's fundamental to understand the requirements for parking, too. Here, chartered surveyor Peter Richards explains what you need to know.
Planning Conditions and Access Rights
Whilst planning permission is necessary, equally as important are relevant legal rights to access your plot. It is prudent to note that planning permission can be granted over anybody's land (even without their consent), as long as suitable notice has been served on the owner of the land.
As such, careful attention should be paid to planning conditions and, in particular, those linked to access. Unlike most services where you could requisition a service right from the utility provider, if you require a third-party land in order to provide access to your site, then this is typically referred to as a ransom strip.
(MORE: How to Get Planning Approval)
The third-party who possesses the land that you require is under no obligation to sell or grant you access rights over their property. Therefore, it could stop your development in its tracks.
Whilst historic case law (Stokes vs Cambridge) gives an example where a value of 33% of the increase in value would be a reasonable amount as consideration for granting access rights, there is no prescriptive amount. I have experienced situations where a very small area of land that was necessary to facilitate an access for a larger development site, has yielded the owner of the small parcel of land 50% of the value of the larger site.
What is a Visibility Splay?
Entering and existing your plot needs to be done safely - you don't want to have to turn out of your driveway not being able to see oncoming traffic. Attention, therefore, has to be paid to land you need to have visibility over referred to as sight lines or visibility splays. National guidance and local policies dictate what visibility splay should be required for vehicular accesses.
A visibility splay is a drawing plan than visualises the angle and distance from which drivers emerging from an access can see and be seen by drivers proceeding along the road. It ensures that any buildings works for entrances and exits have good visibility to prevent motor accidents.
The length and size of the visibility splays are typically dictated by the speed of the traffic and is normally assessed during a planning application, which is assessed by the councils highways team during the planning application.
If a specific visibility splay is required it is prudent to check this can be achieved. Therefore, even though planning may have been granted it is important to check the visible splays do not cross land that you do not have relevant rights over. A professional surveyor can check this if you are unsure.
Planning Conditions for Parking
Do you know
An adopted highway is a road maintained by the local authority.
Similarly check the parking requirement for your project. Parking policies vary across the country. Typically in more urbanised areas where there is more frequency of public transport and easier accessibility on foot, it is likely that Local Authorities won't require vehicular parking, thus encouraging home occupiers to utilise public transport.
In more rural areas, Local Authorities often have a requirement for a number of spaces per property, alongside a preference for seeing adequate turning on the plot so that vehicles can access in a forward gear, depending on the nature of the road forming access to the plot and how busy it is.
Therefore, it is important to ascertain from the Council what their parking standards are before embarking on your project.
Access and Parking Checklist
A suitable, non-exhaustive, check list of the key issues to consider in respect of access and parking would be:
Planning – Is planning permission in place for access to the site and are there any requirements relating to visibility splays?
Legal Rights – In accessing the plot do you need to cross any land in third-party ownership (i.e. not adopted highway)? If so, have you got suitable legal rights to do so?
Technical Approval - If you are forming a new access onto an adopted highway, have you got technical approval for constructing the access? You are likely to require consent from the Highways Department of the local authority to confirm the specification of works being undertaken in the adopted highway, and if you're the contractor employed has a suitable 'streetworks' certification, plus appropriate traffic management. The councils highways team will be able to advise what forms and procedure need to be followed.
Parking Standards – Check the Local Authority's parking standards. Does your project comply? Is there adequate space on the plot to park vehicles and, if necessary, turn?
Pre-Application Advice – All Local Planning Authorities will provide pre-application advice and input from the Highways Team if you request it. Provision of safe and functional access to the plot is always of critical importance with any planning application.
Please make sure all relevant checks are made and do not assume that just because a plot may have planning permission, that all necessary access rights are in place. Your conveyancing solicitor will assist you in undertaking such checks.
(MORE: Secrets to Planning Success)
Continue reading this article
One-off payment: £4.99 for six months full access to The Planning Hub
The Planning Hub offers in-depth guides to planning permission in England, brought to you by Homebuilding's planning experts
Instant access to planning permission information, vital to the success of your project

Independant advice from leading Homebuilding & Renovating planning experts

Discover what you need to know to get your plans approved with minimum hassle

Get to grips with complex planning rules with our easy-to-read guidance
Continue reading this article
One-off payment: £4.99 for six months full access to The Planning Hub
Michelle is Homebuilding & Renovating's Deputy Editor. With an editorial career spanning more than 18 years, Michelle spent time working on educational magazines and websites until her career took an exciting turn into the world of homes and interiors. Working on sister titles Real Homes and Period Living, she then joined the Homebuilding team in November 2018. She's just completed her second kitchen renovation project, armed with an ever-growing knowledge of homebuilding advice and design inspiration. She's just about to embark on another bathroom refurb project.
Homebuilding & Renovating Newsletter
Get the latest news, reviews and product advice straight to your inbox.
Thank you for signing up to Homebuilding. You will receive a verification email shortly.
There was a problem. Please refresh the page and try again.