Historic England gives the green light for solar panels and heat pumps on listed buildings
Listed building consent will still be required but the move by Historic England should mean a high chance of solar panels and heat pumps being approved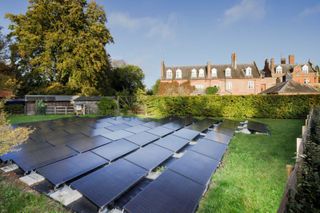 (Image credit: Historic England)
Historic England have published advice for those seeking to improve the energy efficiency of historic buildings by encouraging solar panel and heat pump installations.
The Historic England Advice Note (HEAN) aims to simplify the planning process for those making eco-friendly improvements to listed buildings and reduce their carbon emissions.
It is hoped this will make the planning process clearer for heritage buildings and help promote sustainable energy, such as air source heat pumps and solar panels, in England's heritage buildings in order to help Historic England meet its net zero goals.
Solar panels and heat pumps encouraged in listed buildings
Historic England has backed installations of heat pumps, solar panels and other energy efficient systems in listed buildings, as long as "unacceptable harm" is not caused.
The group say listed building consent will still be required for solar pv (photovoltaic) panels but has encouraged more local authorities to approve these requests to lower carbon emissions.
Heat pumps installations are also being encouraged with the caveat that "care needs to be taken with the installation of the pump."
Historic England said: "Such installations have the potential to detract from the special interest of most listed buildings, particularly for externally mounted air source heat pumps, as a result of their visual incongruity.
"In certain cases, the physical installation works may cause unacceptable harm."
Why has the Advice Note been published?
Historic England claims that historic buildings must adapt for a greener future while remaining suitable for residents.
A Historic England spokesperson said: "As historic buildings continue to change and evolve, they need to continue to contribute to a greener future and be fit for purpose for the people who live in, experience and care for them."
The group reaffirmed that in order to keep historic buildings in use "through sensitive repair, maintenance and adaptation" it can also "help to reduce carbon emissions, reliance on fossil fuels, and energy costs".
This is what prompted the conservation group to publish the Advice Note that addresses key homeowner questions about listed buildings and homes in conservation areas and includes advice on insulation, boilers and heating systems, heat pumps, draught proofing, replacing or adapting windows, and installing solar panels.
What will the Advice Note include?
Historic England's Advice Note hopes to guide decisions on carbon reduction and energy efficiency in historic buildings and align itself with the national planning policy.
This Advice Note will provide:
Advice on the need for planning permissions or other consents for some of the common changes required to decarbonise and improve the energy efficiency of historic buildings.
Advice to assist local planning authorities – and other parties involved in the planning process – in determining proposals to decarbonise and improve the energy efficiency of historic buildings to enable positive climate action. Some typical building adaptations in response to climate change impacts are also included.
Advice on how local plans and other planning mechanisms can deliver a positive strategy for historic buildings that proactively supports climate action.
Signposting to other relevant information, advice, and guidance.
Ian Morrison, director of policy and evidence at Historic England, said: "The new Advice Note we are consulting on demonstrates how historic buildings can become more energy efficient and help to reduce carbon emissions in England.
"It's not a question of 'if' change can happen, it's a question of 'how', and this new advice will make it clearer for us all to ensure historic buildings are adapted appropriately to respond to the climate crisis. We welcome feedback on how the Advice Note will enable decision making to be more consistent."
Improve planning authority confidence and efficiency
Historic England also hope the Advice Note will make decision making more consistent by training planning authorities on how to deal with listed building applications.
Results from a recent Historic England's Local Authority Staffing Survey of building conservation staff in local authorities showed that when asked to rate staff confidence in making decisions on energy efficiency retrofit only of local authorities 16% said they felt very confident, whilst 59% said that the volume of casework involving decisions, advice or pre-application enquiries about retrofit had increased over the last year.
This highlighted the need to train staff on what energy efficiency adaptations are likely to be acceptable in listed buildings to improve efficiency and confidence.
The consultation for the Advice Note will close at 12pm on 24 December 2023 for those who wish to voice their opinion on the document.
Get the Homebuilding & Renovating Newsletter
Bring your dream home to life with expert advice, how-to guides and design inspiration, direct to your inbox.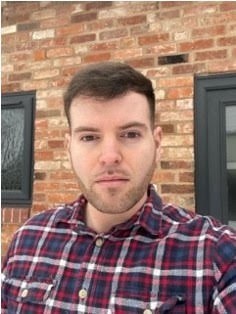 News Editor Joseph has previously written for Today's Media and Chambers & Partners, focusing on news for conveyancers and industry professionals. Joseph has just started his own self build project, building his own home on his family's farm with planning permission for a timber frame, three-bedroom house in a one-acre field. The foundation work has already begun and he hopes to have the home built in the next year. Prior to this he renovated his family's home as well as doing several DIY projects, including installing a shower, building sheds, and livestock fences and shelters for the farm's animals. Outside of homebuilding, Joseph loves rugby and has written for Rugby World, the world's largest rugby magazine.