Self Build Wales: How Does the Groundbreaking Scheme Work?
By Jack Woodfield published
Self Build Wales is a first-of-its-kind scheme designed to break down barriers for people building their homes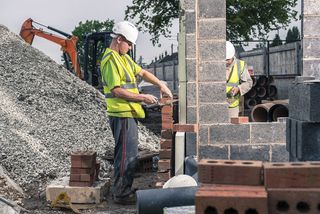 (Image credit: Getty Images)
Self Build Wales is an initiative to help break down barriers for custom and self builders, and to encourage more people to build their own home in the country.
Established by the Welsh government, Self Build Wales launched in March 2020 and was heralded both as a world first and the most comprehensive support scheme for self build in the UK.
The Welsh government believes Self Build Wales can increase the rate of self building, and sees the scheme as an innovative way of providing more affordable housing.
But a Welsh government spokesperson revealed in July that progress has been slower than expected, and the Federation of Master Builders Cymru has urged local authorities to work with the government to help more plots come forward.
What is Self Build Wales?
Self Build Wales is a £40m scheme (projected to lead to a £210m government investment) that provides a package of financial support, access to land, and planning permission. It is reported by the Welsh government to be the first scheme of its kind.
Finding land, navigating planning consents and accessing finance can all present challenges for aspiring self builders, and Self Build Wales addresses these barriers in the same package. Not only does the scheme make it easier for people to self build in Wales, but it provides a route for people to live in their local area who haven't previously been able to afford to buy there.
(MORE: Self Build Homes for Every Budget)
How Does Self Build Wales Work?
The core of the scheme is a so-called plot shop, which involves local authorities identifying plot opportunities and selling them with planning permission and site requirements already in place.
Applicants only need to pay 25% of the cost of a plot. The remaining 75% is covered through a self build development loan issued by the Development Bank of Wales, which also covers the full cost of building the property.
Repayments only need to be made once the house is completed and mortgaged, which helps to reduce living expenses for self builders who might need to pay parallel accommodation costs during the build process.
Repayments are made by either selling or mortgaging the property once the build is complete, but this can be deferred for up to two years.
As part of the application, self builders are able to choose a home they wish to build from an approved property design book, which is supplied at the time of plot purchase.
In the event of multiple applications submitted for plots, each application is assessed by the relevant local authority based on their priorities for the area.
Why Was Self Build Wales Introduced?
A major positive of self build is that the average self built home in the UK only costs 70-75% of its final value. This is because no developer profits are involved.
Yet the benefits of self build aren't evidenced by the quantity of new self build homes: only 10% of new homes in the UK each year are self built, a much lower percentage than other European countries.
Self Build Wales is a way to make self build easier, helping to provide those who want to build their own home with financial assistance.
Andrew Baddeley-Chappell, chief executive of the National Custom and Self-Build Association (NaCSBA), said in 2019 : "Self Build Wales addresses an important challenge for self builders: the ability to build when they have a limited deposit, and it adds certainty by providing plots with agreed planning permission and set prices."
Who is Self Build Wales for?
Self Build Wales is designed to appeal to as many people as possible, from first-time buyers to growing families. Older and disabled people are also encouraged to custom build a home that meets their health requirements.
Andrea Lewis, Swansea Council's Cabinet Member for Homes and Energy, says there are wider benefits too, such as bringing derelict land into use and supporting local small building companies.
What's the Latest?
A lack of plots means that take-up has been slower than expected, the Welsh government said in July.
Local authorities and housing associations are supposed to make plots available with planning and site requirements complete, but only two sites are currently under consideration in North Wales.
The Welsh Government has now opened up the scheme to private land owners to accelerate the provision of sites, and the Federation of Master Builders Cymru has spelled out the importance of local authorities ensuring available plots.
Ifan Glyn, Federation of Master Builders Cymru director, said: "I think it's fair to say that this scheme has not taken off like our members would have liked it to.
"The scheme falls down because of the lack of plots coming forward. We would urge local authorities across Wales to engage in a meaningful dialogue with Welsh Government to unlock the barriers that are preventing this from happening.
"It would be a real shame if the scheme failed as it has huge potential to help deliver a more diverse housing market, which is much needed."
Despite this, Swansea Building Society reported in March 2021 that it had seen a steady increase in mortgage applications relating to self build projects since Self Build Wales launched, despite the economic disruption caused by Covid-19.
Are There Similar Schemes Across the UK?
Graven Hill is a leading example of a custom and self build project project helping people to climb onto the housing ladder.
A large-scale self build site in Oxfordshire, the Graven Hill project is building up to 1,900 homes within a self build community, and enables applications for self build and custom build homes, as well as apartments and affordable housing (which will be cheaper than so-called affordable housing on the open market).
There are no direct funding options on Graven Hill, but it otherwise operates in a similar way to Self Build Wales through its plot shop and plot passports.
Additionally, Help to Build launched this year, which could have a transformational impact for self builders.
The full details of Help to Build have not yet been confirmed, but it is expected to be an equity loan scheme for self builders, which will offer equity loans partially funded by the government to reduce the requirement of a large deposit to secure a self build mortgage.
Richard Bacon MP, a member of the Right to Build Task Force, says the scheme "could open up a range of opportunities" for self builders.
Jack has worked in journalism for 11 years and is the News Editor for Homebuilding & Renovating, a role he has had since 2019. He strives to break the most relevant and beneficial stories for self builders, extenders and renovators, including the latest news on the construction materials shortage and hydrogen heating. In 2021 he appeared on BBC's The World at One to discuss the government's planning reforms.
He enjoys testing new tools and gadgets, and having bought his first home in 2013, he has renovated every room and recently finished a garden renovation.
Homebuilding & Renovating Newsletter
Get the latest news, reviews and product advice straight to your inbox.
Thank you for signing up to Homebuilding. You will receive a verification email shortly.
There was a problem. Please refresh the page and try again.