Help to Build can help fund your self build - here's how you can apply
Help to Build was launched in 2022 to help people with the cost of building their dream home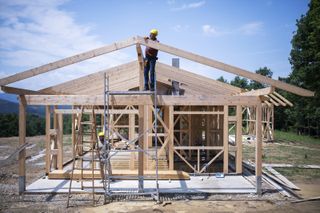 (Image credit: Getty Images)
The Help to Build equity loan scheme is designed to make it more affordable and realistic for more people to self build their home.
The government believes that it could contribute to 30,000-40,000 new homes a year in the UK, and increase from the13,000 self build homes that were built in 2021, according to the National Custom and Self Build Association (NaCSBA).
Andrew Craddock, chief executive of Darlington Building Society, the first lender named under Help to Build, said of the scheme: "Self build isn't the preserve of the wealthy, and Help to Build makes it more practical and accessible than ever before for people to build their dream home.
"This scheme also opens up the opportunities to first-time buyers. It is a fantastic example of the market moving with the times, and people's changing wants and needs."
Here's everything you need to know about Help to Build, including how it works and how you can apply.
What is Help to Build?
The Help to Build scheme will utilise a £150 million fund from the government that allows for low-deposit mortgages through equity loans on self and custom build homes — similar to the Help to Buy scheme.
Help to Buy is unsuitable for self builders because it requires the equity loan to be paid on legal completion to the developer. This approach means that the scheme cannot be readily used for custom and self build which typically have multiple payments to different parties.
The set-up of Help to Build requires you to have a self build mortgage to help pay for land and set-up costs, and your lender will release funds to you at various stages of the build. However, you'll then get your equity loan and start to pay fees for it after building a house.
Responding to the government's official confirmation of the launch on Friday, Andrew Baddeley-Chappell, CEO of NaCSBA, said: "Help to Build is important because it opens up custom and self build as an option to those with smaller budgets and in particular smaller savings. Access to finance is just part of the answer.
"The key constraint is access to land with permission to build. This challenge is being addressed in part through the Right to Build legislation, which requires local authorities to ensure enough plots are permissioned to match the demand on the registers that they operate."
Who is Help to Build for?
The scheme aims to help people build or commission a house that meets their specific needs. You can decide on the design of your self build or custom build home, as well as its internal layout and location.
For example, it will help with the likes of extra office space for home workers or design customisation for specific family requirements, including caring for disabled or older people.
It will also make it more affordable to self or custom build in the UK. In 2023 the average cost to build your own home was £312,000, according to Michael Holmes, Homebuilding & Renovating's Director of Content, Vice Chair of the self build industry body, which he reveals in our How much does it cost to build a house? guide.
How do I apply for Help to Build?
You can visit the official Help to Build home page for full application details - here is what the application process will involve:
Secure a self build mortgage from a Help to Build-registered lender, or through a broker
Apply for Help to Build through Homes England
Upon your application being successful, you'll receive an equity loan offer based on the estimated plot cost and build costs
When your home is complete, Homes England will pay the equity loan to the registered lender.
How will Help to Build work?
These are the scheme's key points:
You'll need a deposit of at least 5% for the equity loan - as well as a self build mortgage to pay for the land and build phase
You can spend up to £600,000 on your new home - which must include the cost of the land, if you don't already own it, and no more than £400,000 on the cost to build it
You'll have 3 years to buy the land (if needed) and build your home upon being offered an equity loan
Your mortgage lender will release funds to you at various stages of the build until your home is finished.
When do you pay the loan fees? You only get your equity loan and start to pay fees for it after you've built your home
What happens upon completion? Upon build completion, the government will pay your mortgage lender the equity loan amount offered to you, and your self build mortgage will automatically switch to a repayment mortgage.
How much can I borrow?
Help to Build enables you to apply for an equity loan of between 5% and 20% of the total estimated land and build cost (up to 40% in London), which is interest-free for five years.
This will lower the required deposit and free up capital. It will also reduce the amount you need to borrow from your mortgage lender on a repayment mortgage.
Lending will only be available through stakeholders registered with the scheme.
Darlington Building Society has been announced as the first lender to support Help to Build, and said it may be able to offer a self build mortgage of up to 95% for the land and build phase.
How does the equity loan fee work?
You'll only start to pay interest on the equity loan from year six. Payback amounts will be calculated on the value of your home at the point of sale – so if this rises then so will the amount you owe on the loan.
It's worth noting that the value of a completed self build is usually more than the cost to build it, whereas when buying a new build property through Help to Buy, the property value is likely to fall.
The loan must be repaid at the end of the term (normally 25 years), and there's a £1 monthly management fee for the life of the loan.
And as mentioned earlier, once your build is complete, your self build mortgage will automatically switch to a repayment mortgage. This will then be in place for the duration of the equity loan.
Who is eligible for Help to Build?
You can apply for Help to Build if you meet the following criteria:
You have outline planning permission for the land you want to build on - this will be required by most lenders before they approve your self build mortgage
Your planned house is your only home
You can secure a self build mortgage from a lender registered with Help to Build
How long will Help to Build run?
The government has confirmed that the Help to Build will be a four-year scheme, ending in 2026.
What does Help to Build mean for self builders?
Help to Build "could open up a range of opportunities" and provide financial assistance to a generation of aspiring self builders, according to MP Richard Bacon.
The Richard Bacon review, who himself was an ambassador of the Right to Build Task Force, has also said the scheme could be transformational for increasing access to the self build market.
Raymond Connor, chief executive of BuildLoan, says: "We have been waiting for Help to Build for a long time and, now that it's here, we expect it to be extremely popular. The fact that people only need to find a 5% deposit by using this scheme, instead of typically 20-25% without it, is an extremely attractive proposition."
Housing Minister Rt Hon Stuart Andrew MP added: "Through the Help to Build scheme we will help thousands more people onto the property ladder by giving them the opportunity to build homes that are perfectly tailored to their needs and in the communities they want to live in.
"This innovative scheme will build on our work to break down the barriers to homeownership, as well as creating new jobs, supporting the construction industry and kickstarting a self and custom build revolution."
Get the Homebuilding & Renovating Newsletter
Bring your dream home to life with expert advice, how-to guides and design inspiration, direct to your inbox.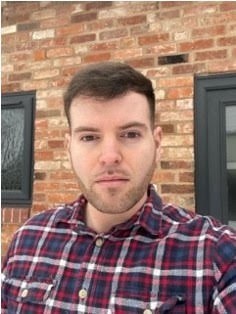 News Editor Joseph has previously written for Today's Media and Chambers & Partners, focusing on news for conveyancers and industry professionals. Joseph has just started his own self build project, building his own home on his family's farm with planning permission for a timber frame, three-bedroom house in a one-acre field. The foundation work has already begun and he hopes to have the home built in the next year. Prior to this he renovated his family's home as well as doing several DIY projects, including installing a shower, building sheds, and livestock fences and shelters for the farm's animals. Outside of homebuilding, Joseph loves rugby and has written for Rugby World, the world's largest rugby magazine.