Self Builder Fined £120,000 Following Council Dispute
By Jack Woodfield published
One self builder's misfortune is a lesson for all about the strict requirements for claiming Community Infrastructure Levy exemption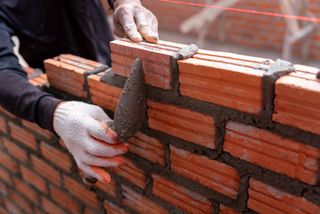 (Image credit: Getty Images)
A self builder has been ordered to pay nearly £120,000 in Community Infrastructure Levy (CIL) taxes after undertaking building work without CIL exemption in place.
Nathan Gardiner, from Aldenham Avenue, Radlett, had in 2019 received planning permission to part-demolish and extend his bungalow, but he was told during development that the existing foundations of his home would not be able to support his original extension plans — they would need to be removed and rebuilt.
This meant Mr Gardiner had to apply for retrospective planning permission for full demolition and construction of a six-bedroom home, which he did one year later, and it was approved by Hertsmere Borough Council. However by this time he had already begun building work.
But while he informed the council that he accepted he would be liable for CIL - a charge which can be levied by local authorities on all new development in their area - he also applied for CIL self build exemption.
Self builders have been able to claim exemption from CIL since 2014, which is granted in recognition of the exceptional costs of designing and building a one-off home, compared to building a larger development of standard house types.
But, as Mr Gardiner discovered, you need to follow specific steps in order to claim CIL exemption, and failure to do so can be a death knell for eligibility.
Why Was Mr Gardiner Ineligible for CIL?
Mr Gardiner argued that "on the plain wording of the CIL regulations, the exemption does so apply, and this is consistent with the purpose of the exemption", but the council rejected the claim and Mr Gardiner was served with a demand notice last year.
At the High Court earlier this year, Honourable Mrs Justice Thornton found Mr Gardiner was not eligible for exemption because the regulations state self builders can only apply for CIL exemption when planning permission is granted in advance of starting work on site. As a result, Mr Gardiner was told to pay £118,227.62 in CIL.
Thornton explained that Gardiner "undertook development for which he had no planning permission, and which was therefore unauthorised, and did not notify the defendant of the unauthorised works. He was not granted an exemption which he then lost by virtue of a relatively minor procedural indiscretion".
Councillor Dr Harvey Cohen, portfolio holder for planning at the council, said: "We hope this case provides clarity for other self builders and local authorities who find themselves in the same position."
"We, as a council, appreciate that CIL regulations can seem quite complex, however, we expect all developers and self builders to follow them to the letter. In this instance, we tried our hardest to work with Mr Gardiner and explain the reasons for our decisions, and I'm sorry the dispute escalated to this point."
There is a cap on CIL liability whereby if your exemption request was issued on or after 1 September 2019, but you fail to properly apply for exemption, then you will be liable to pay a surcharge of 20% of the CIL liability or £2,500, whichever is the lower.
However, if the planning permission to which the CIL liability applied was granted before 1 September 2019 - as was the case with Mr Gardiner - and the development commences before the charging authority has received CIL exemption forms, the exemption will be rescinded and the full CIL liability is payable.
Jack has worked in journalism for 11 years and is the News Editor for Homebuilding & Renovating, a role he has had since 2019. He strives to break the most relevant and beneficial stories for self builders, extenders and renovators, including the latest news on the construction materials shortage and hydrogen heating. In 2021 he appeared on BBC's The World at One to discuss the government's planning reforms.
He enjoys testing new tools and gadgets, and having bought his first home in 2013, he has renovated every room and recently finished a garden renovation.
Homebuilding & Renovating Newsletter
Get the latest news, reviews and product advice straight to your inbox.
Thank you for signing up to Homebuilding. You will receive a verification email shortly.
There was a problem. Please refresh the page and try again.