Industry body warns councils to stop adding obstacles to block self builders
Self build industry body NaCSBA has criticised "a minority of local authorities" for imposing unsuitable financial tests on those looking to build their own home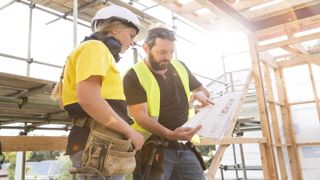 (Image credit: Getty Images)
To mark Right to Build Day 2022, the National Custom and Self Build Association (NaCSBA) has published a letter calling on councils to reduce obstacles to people self building a home.
NaCSBA, the self build industry body, has criticised "unsuitable financial tests" imposed by some councils that act as a block to people signing up to their local Right to Build register.
Right to Build is a piece of legislation introduced in 2016 that helps self builders and custom builders overcome one of the biggest hurdles they face — finding a self build plot. Aspiring custom and self builders can sign up to the Right to Build registers and local authorities in England are required to grant suitable plots.
Each year, on 30 October, Right to Build Day requires these local authorities to demonstrate that they have provided a suitable number of self build plots to match the number on the registers.
And to mark Right to Build Day 2022, NaCSBA has raised awareness of "a minority of authorities" introducing unnecessary tests as a precursor to joining the registers. The councils which have been criticised include Solihull Metropolitan Borough Council, which this month implemented a series of restrictions designed to make it harder for people to self build and custom build.
Andrew Baddeley-Chappell, CEO of NaCSBA, said: "A limited but growing number of local authorities are making it too difficult for potential self builders to benefit from the law. This is unfair and wasteful of the resources of individuals and the mortgage sector."
Register tests are 'impossible'
The Right to Build legislation allows for three restrictions to be imposed by councils on joining the registers, but the guidance states these should be applied only when there is 'strong justification for doing so'. Only 7% of councils impose all three.
Solihull has now chosen to introduce all three, in a way which NaCSBA said this month "makes it impossible for anyone to meet the tests and so benefit from the legislation".
One of these restrictions is a financial insolvency test, designed to assess the ability of an applicant to purchase land and build a home.
NaCSBA says this test is "impossible" to pass because you can only effectively obtain a mortgage offer when you have access to land with planning permission to build. This would mean that you would not need to join the Right to Build registers.
Moreover, ensuring a written confirmation of resources from a qualified financial adviser would typically come with a fee and be of limited wider value to an applicant.
Earlier this month, Baddeley-Chappell said of Solihull Borough Council: "I have no doubt that these changes being introduced by the Council are contrary to the letter and spirit of laws aimed at helping people to build or commission their own home, known as the Right to Build.
"The Council needs to reverse these changes and understand how it got into such a mess in the first place."
The council, as of 30 October 2021, had a shortfall in self build plot delivery of 247 plots, NaCSBA says, adding that "the reason for introducing these restrictions is clear. The Council is seeking an easy way of getting out of the duty that the legislation places on it."
In Monday's letter, NaCSBA also criticised Epping Forest District Council and Runnymede Borough Council for inappropriate policies relating to assessments of financial resources.
Monitoring of plots requires improvement
NaCSBA warned earlier this year that monitoring and counting of plots permissioned has been "far from ideal" in recent years, noting discrepancies across the different English councils where the legislation applies.
The government published its updated Right to Build data in May which revealed that 12,263 new individuals joined the Right to Build registers in 2020-21, an increase of 31% from the same period a year prior,
But these "numbers remain far short" compared to underlying demand, according to Baddeley-Chappell, who added that NaCSBA had observed discrepancies in how authorities were counting plots, such as including all available plots as potentially suitable for custom or self build.
NaCSBA has called for much more robust monitoring of the Right to Build registers. Earlier this year, the government responded in June to the Richard Bacon review - which made six detailed recommendations for scaling up the self build and custom build sector, including raising awareness of Right to Build.
If you want to sign up to the Right to Build registers you can find your local self build register on NaCSBA's Self Build Portal. And make use of the Right to Build Task Force resources to help with your application.
Get the Homebuilding & Renovating Newsletter
Bring your dream home to life with expert advice, how-to guides and design inspiration, direct to your inbox.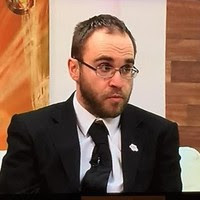 Jack has worked in journalism for 11 years and is the News Editor for Homebuilding & Renovating, a role he has had since 2019. He strives to break the most relevant and beneficial stories for self builders, extenders and renovators, including the latest news on the construction materials shortage and hydrogen heating. In 2021 he appeared on BBC's The World at One to discuss the government's planning reforms.
He enjoys testing new tools and gadgets, and having bought his first home in 2013, he has renovated every room and recently finished a garden renovation.