How to Apply for the Green Homes Grant
Apply now for vouchers up to £5,000 on the Green Homes Grant to make energy-efficient home improvements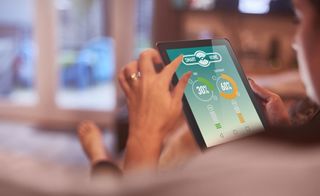 (Image credit: Getty Images)
The Green Homes Grant has officially launched, meaning homeowners can now apply for vouchers up to £5,000 to make energy-efficient home improvements.
The Green Homes Grant is a £2bn government scheme to help cut carbon emissions in England. Eligible improvements under the scheme include the installation of insulation, double glazing and heat pumps.
The Treasury claims that utilising these vouchers could help families make an average annual saving of £200 on their energy bills. 
(MORE: Get bespoke advice on your grant-eligible home improvements)
Am I Eligible for the Green Homes Grant?
An estimated 650,000 homes in England will be covered by the grant, although new build domestic properties are not. People in Wales, Scotland and Northern Ireland are not eligible for the scheme.
(MORE: Green Homes Grant 'should be publicised more')
How Much Can I Apply For?
The vouchers cover two-thirds of the cost of energy-efficient home improvements up to the value of £5,000 per household. This rises to £10,000 for low-income households, and these homeowners will not have to contribute anything to the cost. 
Which Improvements Can I Apply For?
The measures are split into two categories: primary and secondary. 
The primary category comprises insulation (such as loft, cavity wall or floor insulation), and low carbon heating (such as heat pumps or solar thermal).
The secondary measures include double/triple glazing, energy efficient doors, draught proofing, and heating controls.
You must install at least one measure from the primary category in order to qualify for the vouchers.
Vouchers for secondary measures will be capped at the same amount provided in relation to the primary measures. For example, if you claim £1,500 for insulation, then you will receive a maximum of £1,500 for double glazing.
How Do I Apply for the Green Homes Grant? 
It is recommended to check your eligibility before applying, which you can do on the Simple Energy Advice (SEA) service. 
You can use this site to check which energy efficiency or low-carbon heat improvements can be made to your home, and you'll also be able to find TrustMark-registered tradespeople for the work you want.
Then, you can make an online application using the government website to obtain a voucher, detailing the energy efficiency measures you wish to carry out.
To apply, you'll need:

the name and date of birth of the property owner or owners
the name and date of birth of anyone living in the property who is receiving benefits
a quote for the work from a TrustMark-registered tradesperson
the TrustMark licence number of your chosen tradesperson
How Long Will the Scheme Last?
You can apply for the government vouchers until 31 March 2021, and must ensure that your scheduled work is completed, and the voucher redeemed by this date. 
Homebuilding & Renovating Newsletter
Get the latest news, expert advice and product inspiration straight to your inbox.
Thank you for signing up to Homebuilding. You will receive a verification email shortly.
There was a problem. Please refresh the page and try again.