Google Searches For Japanese Knotweed Removal Increase by 217% in April
One in 20 homes are believed to be affected by Japanese knotweed, with homeowners battling to stop the plant from damaging their properties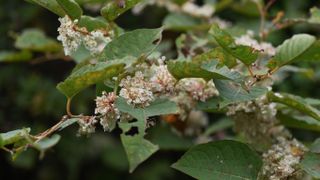 (Image credit: Getty Images)
Google searches for "how to get rid of Japanese knotweed" increased by 217% in April, with one in 20 homes in the UK thought to be affected by the plant.
Japanese knotweed is one the toughest and fastest-growing plants in the world, growing underground to a depth of 3m, and spreading upwards to 7m.
There are roughly 2,500 Google searches each month for 'How to get rid of Japanese knotweed', according to research from Stokemont, and Japanese knotweed removal is an essential task to prevent damage to your property.
The bamboo-like plant has been used as an ornamental plant since its introduction into Britain by the Victorians, but is now considered to be the UK's most invasive and destructive plant.
Japanese knotweed has the potential to reduce the price of your property by 5-15%, according to the Royal Institute of Chartered Surveyors (RICS). The damage it can cause includes destructuring pipework and drains and weakening building foundations or paving.
Japanese Knotweed Hotspots
Bolton is the most badly affected location for Japanese knotweed in the UK, according to new research published this week by Environnet. Bolton has 684 infestations within a 2.5-mile radius of the town centre. Bristol came in second (472) and St Helens in third (441).
Approximately one in 20 homes are currently affected by knotweed, either directly or indirectly, Environnet says.
The plant can be identified by its creamy white flowers which bloom in the summer. It hibernates through winter before reawakening and spreading in the spring, when it can start to expand by up to several inches a day.
Bradley McKenzie, property surveyor at Stokemont, says: "It is really important to clearly check and take immediate and thorough eradication actions before it gets too late. We would highly recommend you seek professional help when removing them as they re-establish easily from even the smallest remains.
"If you prefer doing it yourself, pesticide would be the most effective method to kill those zombie-like plants."
Get the Homebuilding & Renovating Newsletter
Bring your dream home to life with expert advice, how-to guides and design inspiration, direct to your inbox.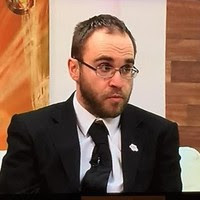 Jack has worked in journalism for 11 years and is the News Editor for Homebuilding & Renovating, a role he has had since 2019. He strives to break the most relevant and beneficial stories for self builders, extenders and renovators, including the latest news on the construction materials shortage and hydrogen heating. In 2021 he appeared on BBC's The World at One to discuss the government's planning reforms.
He enjoys testing new tools and gadgets, and having bought his first home in 2013, he has renovated every room and recently finished a garden renovation.