House prices in November see 2% annual decline, according to Nationwide's HPI
Here's what you need to know about house prices if you're thinking of buying or selling in 2023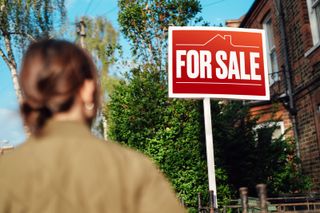 (Image credit: Getty Images)
House prices in November saw a 2% annual decline, according to Halifax's latest House Price Index (HPI).
The month-on-month average home price rose by 0.2% from October, the largest rise since February, but annual house prices still remain well below 2022 figures with the current average house price now standing at £258,557.
The fall is blamed on the rising interest rates and lack of financing options available to prospective buyers, and it is predicted this change will not change in the near future.
'How much is my house worth' may be crossing your mind at the moment — here's what you need to know about house prices in the UK.
House prices see 2% annual fall despite monthly rise
House prices in November declined by 2% since this time last year, according to Nationwide's HPI.
Despite November's prices experiencing a 0.2% rise from October the trend of annual declining house prices has continued with the average price of a home in the UK now standing at £258,557.
However, Robert Gardner, Nationwide's Chief Economist, claimed: "UK house prices rose by 0.2% in November, after taking account of seasonal effects.
"This was the third successive monthly increase and resulted in an improvement in the annual rate of house price growth from -3.3% in October, to -2.0%. While this remains weak, it is the strongest outturn for nine months."
Robert Gardner serves as the Chief Economist at Nationwide, where he heads a team dedicated to offering economic analysis and guidance, with a specific focus on the UK economy and a strong emphasis on monitoring the housing market and house prices.
Asking prices well below winter average
The reported rise in house prices contrasts with Rightmove's HPI data for October, which showed that average asking prices have experienced their lowest increase in October since 2008.
They showed that prices rose by 0.5%, but this is considerably below the 20-year average of 1.4% at this time of year with the final quarter of house prices regularly seeing the largest increase in prices.
Tim Bannister Rightmove's, Director of Property Science, stated: "New seller asking prices have seen a rise, as they usually do at this time of year following the summer holiday season.
"While this year's much more subdued rise indicates that some new sellers are gradually heeding their agents' advice to price competitively, agents report that other sellers still need to adjust their expectations on the price that they are likely to achieve in the current post-pandemic, lower-activity market, where six in ten homes are now selling rather than eight in ten."
Tim Bannister joined Rightmove in 2010, initially working in our lettings division before transitioning his focus to insights. As the current Director of Property Science, Tim leverages data, technology, and analytics to create distinctive insights that inform and guide property-related decision-making processes.
Annual declines blamed on interest rate rises
Rising interest rates and comparatively buoyant markets a year ago have been blamed by industry experts for the continuing poor performance in house prices.
Kim Kinnaird, mortgages director at Halifax Mortgages, said: "Prospective sellers appear to be taking a cautious attitude, leading to a low supply of homes for sale. This is likely to have strengthened prices in the short-term, rather than prices being driven by buyer demand, which remains weak overall. While many people will have seen their income grow through wage rises, higher interest rates and wider affordability pressures continue to be challenges for buyers.
"Across the medium-term, with financial markets not anticipating a decline in the Bank of England's Base Rate soon, we expect house prices to fall further overall – with a return to growth from 2025."
However, Robert Gardner disagreed with this view, claiming: "There has been a significant change in market expectations for the future path of Bank Rate in recent months which, if sustained, could provide much needed support for housing market activity.
"Nevertheless, a rapid rebound still appears unlikely. Cost-of-living pressures are easing, with the rate of inflation now running below the rate of average wage growth, but consumer confidence remains weak, and surveyors continue to report subdued levels of new buyer enquiries."
Kim Kinnaird holds the position of Banking and Trade Delivery Director within the Commercial Bank at Lloyd Banking Group. In her role she oversees the service teams responsible for managing the daily banking requirements of Commercial Banking clients, with a primary focus on cash management, payments, and comprehensive servicing of trade products for the Group's business clients.
Will house prices rise or continue to fall in 2023?
Latest Subscription Offer
According to Rightmove's data for September, new home seller prices went up slightly by 0.4% this month to £366,281, which is lower than usual for this time of year.
The yearly price change has dropped to -0.4%, the biggest drop since March 2019. This decrease is due to slow activity caused by higher interest rates and summer holidays, leading to more price reductions than we've seen since January 2011.
Currently, 36.3% of properties for sale have reduced prices, with an average reduction of £22,700 (6.2%). In August, the number of property sales dropped by 18% compared to August 2019. However, the first-time buyer sector, particularly homes with two bedrooms or fewer, performed relatively better with a 13% decrease compared to 2019.
However, there are some positive signs as the market begins to pick up. The number of new properties entering the market increased by 12% in the first week of September compared to the average weekly number in August.
Robert Gardner suggested: "While mortgage rates are unlikely to return to the lows prevailing in the aftermath of the pandemic, modestly lower borrowing costs, together with solid rates of income growth and weak/negative house price growth, should help underpin a modest rise in activity in the quarters ahead.
"Moreover, while markets are projecting that the next Bank Rate move will be down, there are still upward risks to interest rates. Inflation is declining, but measures of domestic price pressures remain far too high."
What does this mean for mortgages?
The current state of the mortgage market has created an atmosphere of uncertainty among potential homebuyers, with more changes expected in the coming week.
Mortgage rate rises have been caused by the Bank of England's (BoE) decision to raise the Base Rate to 5.25%, which was made after inflation rises.
However, as inflation rates are beginning to lower the BoE announced in September that the Base Rate would not rise, the first time in 14 this had not risen, providing relief to those looking to secure a mortgage.
There is also some improvement in buyer affordability as mortgage rates continue to fall. The average five-year fixed mortgage rate is now 5.67%, down from its peak of 6.11% in July.
Tim Bannister claims: "Mortgage rates continue to trend in the right direction and have now dropped for 11 consecutive weeks, with buyer affordability gradually improving compared to this time a year ago.
"Those with a larger deposit have seen the biggest benefit from recent rate drops, with rates for those with a smaller deposit, typically those further down the housing ladder, not dropping as quickly.
"The mortgage market is much more stable right now compared to three months ago, giving movers a little more assurance over the rate they are likely to be offered and therefore what they are likely to be able to afford. Those looking to secure a new home for the new year should apply for a Mortgage in Principle to work out what they could afford, and listen to local estate agents about what's happening in their local housing market."
What does this mean for those wanting to sell?
Despite this relatively restrained rise in asking prices, buyer activity remains notably lower than the frenzied post-pandemic market, according to Rightmove.
Compared to the same time last year, the number of agreed sales has declined by 17%, and the proportion of homes securing a buyer and being marked "Sold Subject To Contract" has dropped from eight in ten during the peak of the frenzy to six in ten presently.
Buyers are active, particularly when the right property at the right price becomes available, but agents advise sellers to capture buyer attention by setting a competitive price from the outset.
According to Rightmove's analysis, commencing with a higher price and later reducing it significantly diminishes the chances of a successful sale. However, many sellers are struggling to adapt their pricing strategies in this more challenging market.
Tim Bannister said: "In a market that agents describe as the most price-sensitive ever, buyers are likely to be on the look-out for homes that they feel represent excellent value, and to attract one of these motivated buyers, sellers need to price right first time.
"If similar nearby properties for sale appear overpriced, serious sellers have an opportunity to stand out from the crowd with a more competitive price and attract immediate buyer interest that our research shows significantly increases the likelihood of finding a buyer."
I'm buying/selling a house, what do I need to know?
The recent slowdown in consumer price inflation was not as significant as anticipated, leading to increased expectations for future Bank Rate increases, according to Nationwide.
Kim Kinnaird supports this view, claiming that the high consumer price inflation has caused market expectations of multiple rate increases, as the Base Rate rose to 5.25%. As a result, fixed mortgage rate increases become common throughout the market.
She stated: "Market activity levels slowed during August, and while there is always a seasonality effect at this time of year, it also isn't surprising given the pace of mortgage rate increases over June and July. While these did ease last month, rates remain much higher compared to recent years.
However, she also claimed: "The market will continue to rebalance until it finds an equilibrium where buyers are comfortable with mortgage costs in a higher range than seen over the previous 15 years."
For buyers, the stamp duty cut announced within the mini-budget in September 2022 means that the threshold for stamp duty exemption in England and Northern Ireland has been lifted from £125,000 to £250,000.
For first-time buyers, who previously paid no stamp duty on the first £300,000, that figure has gone to £425,000.
Those planning on buying a house can take a look at our house viewing checklist as well as look at our guide on building surveys.
Get the Homebuilding & Renovating Newsletter
Bring your dream home to life with expert advice, how-to guides and design inspiration, direct to your inbox.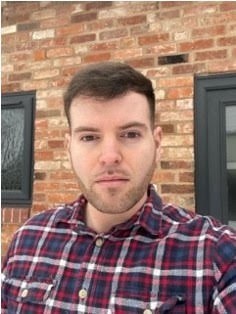 News Editor Joseph has previously written for Today's Media and Chambers & Partners, focusing on news for conveyancers and industry professionals. Joseph has just started his own self build project, building his own home on his family's farm with planning permission for a timber frame, three-bedroom house in a one-acre field. The foundation work has already begun and he hopes to have the home built in the next year. Prior to this he renovated his family's home as well as doing several DIY projects, including installing a shower, building sheds, and livestock fences and shelters for the farm's animals. Outside of homebuilding, Joseph loves rugby and has written for Rugby World, the world's largest rugby magazine.