Build, Build, Build: Boris Johnson Pledges to Deliver More Homes to Kick Start the Economy
By Jack Woodfield published
The Prime Minister admitted the UK has not built enough homes, and will deliver new economic packages to revitalise homebuilding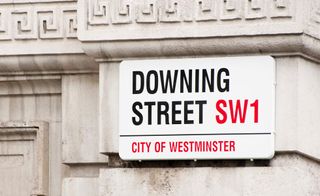 (Image credit: Getty Images)
Prime Minister Boris Johnson has pledged to "build, build, build" as the government unveils new economic measures to accelerate building in the UK.
Mr Johnson was speaking on Tuesday from Dudley in the West Midlands, and conceded that the UK has "failed to build enough homes".
To address this, the government has announced a £12 billion affordable homes programme, which will provide up to 180,000 homes over eight years.
Mr Johnson also pledged to build new homes on brownfield sites and other areas with better transport.
(MORE: What is a Brownfield Site?)
Furthermore, Mr Johnson will introduce the "most radical reforms" of the planning system since the end of the Second World War. This, the Prime Minister says, will help to get more young people get on the housing ladder.
The changes, which are expected to come into effect in September, will include:
Builders will no longer need a normal planning application to demolish and rebuild vacant and redundant residential and commercial buildings if they are rebuilt as homes.
Property owners will be able to build additional space above their properties via a fast track approval process, subject to neighbour consultation.
Chancellor Rishi Sunak is expected to flesh out the details behind these promises next week, concurrent with an update on the UK economy. And in the autumn the government will publish a National Infrastructure Strategy.
Build, Build, Build — Next Steps to Building up the Economy
The UK economy plummeted by 20.4% in April due to the ongoing coronavirus crisis and subsequent lockdown measures, and house building in particular has been hit hard. In May the construction sector suffered its biggest slump on record, as reported by the IHS Markit/Chartered Institute of Purchasing & Supply (CIPS) index.
Moreover, data published on Tuesday by the Federation of Master Builders (FMB) in its 'State of Trade Survey' reveals the scale of hurdles facing builders.
Around 93% of small to medium-sized (SME) builders say their output remains constrained because of the impact of the coronavirus, and 71% have reported lower levels of enquiries.
"We cannot continue simply to be prisoners of the crisis," Mr Johnson said. "We must work fast because we've already seen the vertiginous drop in GDP."
The packages announced by the Prime Minister, including heavy investment in infrastructure, are part of the government's drive to steer the economy out of a looming recession.
Reaction to the Build, Build, Build Pledges
Brian Berry, chief executive of the FMB, welcomed the decision to' 'build, build, build' and for investment in construction to rise.
"The crushing impact of the coronavirus on builders' workloads, enquiries and employment, as set out by the latest State of Trade data, sends a clear message to the government that it is right to invest in construction," Berry said.
"Investment in infrastructure should mean housing too, making it easier for SME builders to build out small sites and bring empty homes back into use.
However the FMB, which has long campaigned for a national retrofit strategy and cut in VAT, states that urgent measures to aid the repair, maintenance and improvement (RM&I) market must follow.
(MORE: Open Letter Calls for Government to Cut VAT on Retrofits)
Berry added: "The repair, maintenance and improvement (RM&I) sector contributes 32% towards construction output so it's important this isn't overlooked in terms of investment. The pandemic has placed historic constraints on local builders' ability to work, train, and earn a living. The RM&I market, the bread and butter for most small builders, has been the hardest hit.
"A national retrofit strategy will help boost market confidence, and unleash the army of local builders waiting to improve the energy efficiency of our homes."
As part of the pre-released summary of his speech, Mr Johnson did pledge to "build back greener" but stopped short on elaborating what this would entail. The FMB and environmentalists say that building back greener is not possible without investing in insulating homes.
In 2019, the Prime Minister pledged in the Conservative Party's general election manifesto to invest £9.2bn towards insulating homes to make them more energy efficient.
James Forrester, managing director of estate agent Barrows and Forrester, warmly directed the Prime Minister's intention to "put Britain back together again".
"We seem set to spend our way to fiscal health and to ensure, in particular, that there is finally a genuine home-building revolution to match similar investment intentions in the transport, education and health sectors. What a welcome relief this is and at just the right time."
Jack has worked in journalism for 11 years and is the News Editor for Homebuilding & Renovating, a role he has had since 2019. He strives to break the most relevant and beneficial stories for self builders, extenders and renovators, including the latest news on the construction materials shortage and hydrogen heating. In 2021 he appeared on BBC's The World at One to discuss the government's planning reforms.
He enjoys testing new tools and gadgets, and having bought his first home in 2013, he has renovated every room and recently finished a garden renovation.
Homebuilding & Renovating Newsletter
Get the latest news, reviews and product advice straight to your inbox.
Thank you for signing up to Homebuilding. You will receive a verification email shortly.
There was a problem. Please refresh the page and try again.