Planning Reforms to be Paused by Michael Gove
The government's planning reforms will be delayed following the appointment of a new housing secretary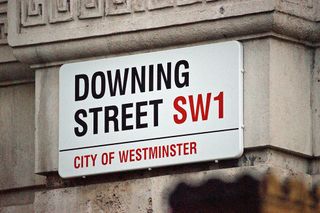 (Image credit: Getty Images)
The government will pause its controversial planning reforms as new housing secretary Michael Gove prepares to meet Conservative MPs who had criticised the forthcoming Planning Bill.
JOIN THE PLANNING HUB
The Planning Hub is an online resource that will help you understand how to get to grips with complex planning rules. Join today for access to easy-to-read guides which will provide you with key information to help you secure planning permission. 
A whirlwind seven days began last week with a report from The Times which suggested the Planning Bill, which is due to go before parliament later this year, could remove major planning reforms proposed by the government in its planning white paper last summer.
The Bill had been set to relax rules on planning permission, but fierce criticism meant plans for a zonal planning system would have been scrapped, as well as mandatory housebuilding targets for local authorities.
However the government reshuffle on Wednesday saw Robert Jenrick leave and Mr Gove became the new housing secretary — over the weekend it was confirmed that Mr Gove's Ministry of Housing, Communities and Local Government will become the Department for Levelling Up, Housing and Communities.
Now Mr Gove will reportedly meet with campaigners from within the Conservative party, who feared the Planning Bill would silence communities left unable to prevent housing developments in their areas.
(MORE: 5 Key Questions as Michael Gove is Appointed Housing Secretary)
What are the New Planning Reforms?
The Planning Bill had been likely to comprise several key strands to create what the government says will be a more streamlined process. These include:
A traffic light system of zone planning
A traffic light system of zone planning to classify land for either:
Growth 
Renewal 
Protection
Land in growth areas would benefit from automatic permission, while land in urban renewal areas would be granted permission in principle.
This simplification of the rules has been expected to be included within the Planning Bill, and would make it more difficult for councils and homeowners to block new housing schemes.
The Housing, Communities and Local Government (HCLG) Select Committee said in a report published in June that it was unpersuaded the proposed zonal approach to planning will produce a quicker, cheaper and democratic planning system.
A digital planning system 
The document-based planning system currently in effect would move to a digital one. This is designed to improve the speed and efficiency of application decisions, and allow residents to be more engaged in the development of their local area.
At the moment, only 3% of local people engage with consultations on planning applications, according to the government.
In May, housing minister Christopher Pincher announced a £1.1 million fund to test the use of digital tools and data standards across 10 councils.
Scrapping Section 106
A new infrastructure levy has been proposed to replace Section 106, a legal agreement between an applicant seeking planning permission and the local planning authority. 
Initially designed to be set nationally, the levy will now be set locally, Mr Jenrick confirmed in July, giving local councils more control as well as the ability to determine how and where any levies are spent within their local area.
The HCLG Select Committee is against this proposal outright, and says it could jeopardise the availability of affordable housing in the UK. 
Mandatory housebuilding targets
The proposed changes included mandatory housebuilding targets for councils, in an effort to hit the government's target of building 300,000 new homes per year.
Reaction as Reforms Are Paused
Some believe the delay will give ministers more time to consider the backlash to the proposals - namely the zonal planning system - and to come up with alternative plans. 
Tom Fyans, deputy chief executive at countryside charity CPRE, said: "This reported pause to the government's deeply unpopular changes to planning says one thing – you simply can't cut out local voices when trying to decide what gets built where.
"[This] could be a key turning point for the future of our countryside and rural communities in desperate need of genuine affordable housing."
But Anya Martin, director of the Priced Out campaign for affordable house prices, said she was "horrified" that government has halted its planning reforms, adding urgent reform is needed "because of our failure to build enough homes, and our planning system is at the heart of this failure."
Brian Berry, chief executive of the Federation of Master Builders (FMB), said: "Almost half of small house builders say that the planning system is one of the biggest constraints on their ability to build more homes. The pausing of planning reforms that had proposed greater support for SME developers is therefore a concern."
Why Were The New Reforms Announced?
The last significant update to the planning system occurred in 1947 and the Planning Bill is designed to replace this legislation. 
The government said last summer it wanted to cut the planning system red tape, due to the current speed of housing development in England. It has pledged to build 300,000 new homes per year, but official figures show that only 244,000 homes were built in 2019-2020.
Under the current rules, it takes an average of five years for a standard housing development to go through the planning system. The Planning Bill aims to significantly reduce this time. 
The government says the reforms will make the planning system more accessible to residents and help more young people get on the property ladder. 
Why Was Opposition to the Reforms so Strong?
The planning reforms were reportedly blamed for the Conservatives' shock defeat in the Chesham and Amersham by-election in June. 
Former Conservative Party co-chair Amanda Milling said at the time that she feared the defeat was in part due to the reaction to the proposed reforms, leaving many fearing they could reduce green belt protection in the Chilterns.
Cross-party MPs, government officials and local authorities had all voiced concerns, and Conservative MP Bob Seely led a debate in July on the forthcoming Bill, which has he has described as "flawed and undeliverable". Mr Seely will be meeting My Gove to discuss the reforms this week. 
Former housing secretary Mr Jenrick had repeatedly met sceptical Tory backbenchers to win them over, and hit back at claims by former prime minister Theresa May that it will create a "developers' charter".
But the byelection defeat has resulted in pressure to scrap some of the controversial reforms, with some Tory MPs reportedly unhappy that communities could face new housing imposed upon them with no right to object.
Up to 100 Conservative MPs would have voted against the reforms in their current iteration, according to Daily Mail.
What Next?
Before the Planning Bill can be before parliament in the autumn, the government still needs to respond to the a considerable 44,000 responses issued in a consultation over the reforms, which closed in January. 
This review had been expected in October, while the Bill had been expected to be published sometime before Christmas. Now, the delay means that it's entirely plausible that the Bill may not yet be published this year. 
New Reforms to Reward High-Quality Design 
In the summer, the government published further planning reforms via the National Model Design Code and a revision of the National Planning Policy Framework.
Both strengthen requirements on design quality and will give local authorities power to reject housing schemes which do not meet the required quality. 
Self builders could also find it easier to secure planning permission if their builds are well designed and use high-quality materials.
The National Planning Policy Framework
The National Planning Policy Framework (NPPF) was first published in 2012, and the revision makes beauty a central theme of the NPFF. It sets out the expectation for local authorities to produce and action their own design codes, and emphasise the approval of practical, sustainable designs while rejecting poor-quality designs. 
The NPFF also states that streets should be lined with trees to help improve biodiversity and access to nature through design. 
(MORE: What self builders need to know about the countryside planning changes)
The National Model Design Code
The National Model Design Code (NMDC) provides a 10-point checklist of design principles to enable local authorities to create their own local design requirements.
Local communities will also be encouraged to get involved in the decision-making process through digital tools, social media and face-to-face workshops to help local authorities deliver beautiful, green homes.
The code also includes references to custom and self build, with accompanying guidance underlying how design codes can encourage self build and custom build developments. 
Furthermore, the government has announced the Office for Place, which will drive up design standards and be used to test and pilot the NMDC, involving more than 20 local councils and communities.
Jack is News Editor for Homebuilding & Renovating, and strives to break the most relevant and beneficial stories for self builders, extenders and renovators, including the latest news on the construction materials shortage and planning reforms. Having bought his first home in 2013, he and his wife have renovated almost every room and recently finished a garden renovation.
Homebuilding & Renovating Newsletter
Get the latest news, reviews and product advice straight to your inbox.
Thank you for signing up to Homebuilding. You will receive a verification email shortly.
There was a problem. Please refresh the page and try again.