These planning reforms are coming in 2023
The government has proposed a raft of new planning reforms — here's what self builders and renovators need to know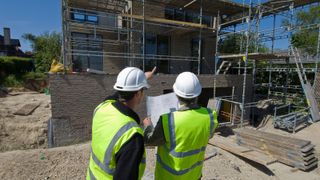 (Image credit: Getty Images)
Housing secretary Michael Gove has said the planning system is "not working as it should" as he unveiled new planning reforms as part of the Levelling Up and Regeneration Bill.
The government's long-awaited planning reforms plan to streamline the planning process, making it easier to release more land for housing and to obtain planning permission.
These additional reforms follow months of reported rebellions from Conservative MPs over national housing targets. The government's aim is to build 300,000 homes a year, which it hopes will become more attainable now the bill has been passed.
Here's what you need to know about which planning reforms have been introduced and how they could end up affecting your project or homebuilding in your local area.
Planning reforms announced in Levelling Up Bill
The Levelling Up and Regeneration Bill is hoped to improve the planning application process for residents and local authorities.
The planning process will be more streamlined and focused in the early stages, with reduced evidence requirements, aiming for plans to be adopted within 30 months.
Every local planning authority must create a design code for its area, which will become part of either the local plan or a supplementary plan.
Additionally, the act introduces 'street vote' powers, allowing residents on a street to propose and implement property redevelopment plans based on their design preferences. This gives local people the power to set their own development rules in suburban areas.
The recently approved Bill also introduces a range of other new reforms, such as:
National housing targets remain but there will be new flexibilities to reflect local circumstances
Green Belt protections will be strengthened, although it is unclear how just yet
Brownfield land will be prioritised for development, with the government launching a review into how such sites are used
Local authorities will be able to set a new Infrastructure Levy - designed to replace Section 106 - so varying levy rates for self builders and renovators seeking planning permission can be set across differing areas. Mr Gove says this could help to lower rates on brownfield land and increase brownfield development
Neighbourhood plans - a way for communities to have a say in the future of the places where they live - will be strengthened where a plan has evidently been part of a wider local authority development for five years, instead of two
New penalties will be issued to slow developers failing to build already-approved homes
The obligation on local authorities to maintain a rolling five-year supply of land for housing will end, providing local plans are up-to-date.
Housing Secretary, Michael Gove, said: "Our landmark Levelling-Up and Regeneration Act will deliver more homes for communities across the country and unleash levelling up in left-behind places.
"It will deliver revitalised high streets and town centres. A faster and less bureaucratic planning system with developers held to account. More beautiful homes built alongside GP surgeries, schools and transport links, and environmental enhancement.
"Communities taking back control of their future with new powers to shape their local area. And our long-term levelling up missions enshrined in law."
What other new reforms have been announced?
A number of changes have also been made to the National Planning Policy Framework (NPPF), the government's economic, environmental and social planning policies for England which has introduced a number of measures, such as:
Increase planning fees by 35% for major applications and 25% on minor applications, including the doubling of fees for retrospective applications in instances where breaches of planning have occurred.
Homeowners now have to apply for planning permission to rent out their properties as short-term holiday lets, such as Airbnbs
A new financial penalty approach for local authorities in order to accelerate the speed at which permissions are granted
Awarding local authorities the power to stop historically slow developers being granted planning permission
What else could be introduced?
A number of local councils have introduced 'Article 4' directives to block the extension of bungalows in their areas to protect housing supplies for the elderly who need single-story homes.
This could have a significant effect on those looking at building an extension as their Permitted Development rights could now be blocked, forcing them to gain planning permission.
Furthermore, there could be a removal of requirements for the Affordable Homes Programme, which would reduce affordable housing delivery by a fifth.
Laws requiring homebuilders to improve rural areas, known as Biodiversity Net Gain, have also been delayed until January 2024. The aim was to make sure that when land used for building houses also served as wildlife habitat, it would be left in a better condition than before development.
Why have new reforms been proposed?
JOIN THE PLANNING HUB
The Planning Hub is an online resource that will help you understand how to get to grips with complex planning rules. Join today for access to easy-to-read guides which will provide you with key information to help you secure planning permission.
The last significant update to the planning system occurred in 1947 and the government has previously said it wants to cut the planning system red tape, due to the current speed of housing development in England.
Under the current rules, it takes an average of five years for a standard housing development to go through the planning system.
The number of planning approvals in 2023 reached its lowest levels since 2006 prompting calls for the government to do more for self builders.
The government claim that the forthcoming reforms will make the planning system more accessible to residents and help more young people get on the property ladder.
How planning reforms have impacted self builders
In 2021, the government published planning reforms to strengthen requirements on design quality, give local authorities power to reject housing schemes that do not meet the required quality, and make it easier for self builders to secure planning permission if their builds are well designed and use high-quality materials.
The National Model Design Code (NMDC) includes references to custom and self build, with accompanying guidance underlying how design codes can encourage self build and custom build developments.
And the NPPF, first published in 2012, now strengthens requirements on design quality and gives local authorities power to reject housing schemes that do not meet the required quality.
The Future Homes Standard, set to be introduced in 2025, will bring building regulation changes to require newly built homes to 75%-80% less carbon emissions than previously built homes in order to help the government meet its net zero targets.
Get the Homebuilding & Renovating Newsletter
Bring your dream home to life with expert advice, how-to guides and design inspiration, direct to your inbox.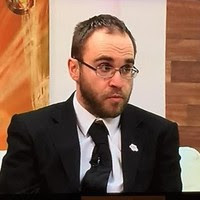 Jack has worked in journalism for 11 years and is the News Editor for Homebuilding & Renovating, a role he has had since 2019. He strives to break the most relevant and beneficial stories for self builders, extenders and renovators, including the latest news on the construction materials shortage and hydrogen heating. In 2021 he appeared on BBC's The World at One to discuss the government's planning reforms.
He enjoys testing new tools and gadgets, and having bought his first home in 2013, he has renovated every room and recently finished a garden renovation.