Planning Reforms Delay Expected, Housing Minister Confirms
The planning reforms consultation resulted in 44,000 responses for the government to work through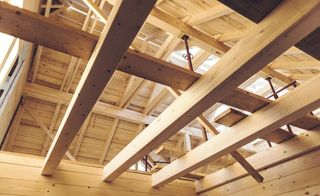 (Image credit: Getty Images)
The planning reforms require more work before they can be introduced, housing minister Christopher Pincher has confirmed.
The government is currently working through 44,000 responses following a consultation into the reforms, which were proposed in the government's summer white paper 'Planning For The Future', and speculation is rife that the reforms are likely to be delayed. It had been expected that the government would seek to bring in legislation early next year. 
The reforms propose sweeping changes to the planning system and how planning permission would be obtained. They have faced criticism on several fronts, including from some Conservative MPs who have expressed reservations over an updated housing formula, which has been lambasted for prospectively shrinking the availability of affordable housing in the north of England. 
Under the new formula, councils would take account of the gap between house prices and incomes over the past 10 years, rather than the current one year.  
Speaking at Savills' annual housing seminar this week, Mr Pincher said the government will "kick off more work to refine our proposals on the back of the consultation feedback", and added that his housing department will "share the results as soon as we can". 
What Next for the Planning Reforms?
Mr Pincher's comments follow a report earlier this month that the government is looking at redesigning the housing formula so it is fairer, with a likely shift in focus towards building more homes in the North and the Midlands. 
Revised plans are expected to be announced within weeks, and industry experts predict that this revision coupled with the quantity of consultation responses means the reforms will not be passed through as legislation until further consultations are undertaken.
Hugh Ellis, policy director at the Town and Country Planning Association, said: "The feeling is it's not going to go to law now until autumn 2021. There's not much love for the white paper – and time is not on the government's side."
The August white paper also proposed to include the extension of Permitted Development rights and the classification of land for either growth, renewal or protection. It is not yet clear whether any new revisions will extend to these reforms too.
Homebuilding & Renovating Newsletter
Get the latest news, expert advice and product inspiration straight to your inbox.
Thank you for signing up to Homebuilding. You will receive a verification email shortly.
There was a problem. Please refresh the page and try again.