Permitted Development News: Legal Challenge Issued to New Regulations
An independent campaigning group says extending Permitted Development rights was unlawful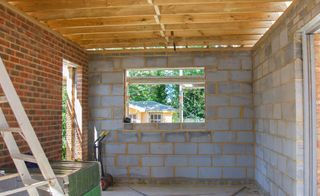 (Image credit: Getty Images)
Permitted Development rights have officially been extended this week, but a legal challenge has been launched to prevent them becoming law.
The new Permitted Development rights came into effect into Monday 31 August, and permit two-storey upwards extensions on homes with prior approval - which will be fast-tracked through the planning process from this week - and for developers to be given the right to demolish commercial and residential buildings and rebuild them as homes. 
The independent campaigning group Rights: Community: Action (RCA) is pushing for an immediate high court order to suspend the new rights because of the "significant environmental consequences of these reforms".
RCA highlights a previous government consultation whereby the majority of respondents opposed extending PD rights to demolish and rebuild commercial buildings, when the government said it would consult further before they actioned this move. 
RCA said that the rights extension would have a "phenomenally negative impact on the people and environment of towns and cities across England".
But by introducing the new regulations on the last day that parliament sat before summer recess, and by actioning the regulations to come into effect on Monday (the day before parliament reconvened), parliament has had no opportunity to scrutinise the measures. 
Naomi Luhde-Thompson, the coordinator for RAC, said: "The prime minister admits these are the biggest planning reforms since the Second World War, yet they're being rushed through with scant regard for the previous consultation and in a period which excludes the input of MPs."
Permitted Development Changes "Unlawful" 
Solicitors Leigh Day, acting for the RAC, are seeking a court declaration that the statutory instruments used to bring in the planning changes are unlawful, and have called for the high court order to delay the laws coming until the legal challenge is resolved. 
The campaigners claim that housing secretary Robert Jenrick is breaching UK diversity legislation, EU environmental law and established principles of dealing with consultations when he pressed ahead with the reforms. 
More than 30 organisations have signed an open letter coordinated by the Local Government Association warning Mr Jenrick that removing planning powers from communities would be detrimental.
In the letter, the authors cite the government's Living with Beauty report published earlier this year which claimed that existing Permitted Development rights had inadvertently permissioned future slums.
RCA wrote to Mr Jenrick in August urging him to prevent the laws coming into effect until parliament had debated them. A government spokesperson confirmed that the letter had been received and it would "respond in due course".
Homebuilding & Renovating Newsletter
Get the latest news, expert advice and product inspiration straight to your inbox.
Thank you for signing up to Homebuilding. You will receive a verification email shortly.
There was a problem. Please refresh the page and try again.