New permitted development rights overhaul may make it easier to add extensions, report suggests
Leaked documents suggest plans are being discussed to increase the scope of permitted development rights so more homeowners can add extensions without planning permission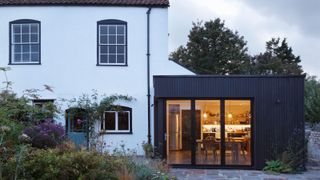 (Image credit: Getty Images)
New permitted development rights could be introduced to make it easier to add an extension or extra floor to a property, according to reports. Critics have already pointed out that the change could pit "neighbour against neighbour".
The Department for Levelling Up, Housing and Communities (DLUHC) is looking to scrap planning rules that require homeowners to complete lengthy applications and wait long times for approval, a report suggests in The Times.
Levelling Up Secretary Simon Clarke is said to be considering expanding Permitted Development (PD) rights so the additions of extra floors or an extension do not require formal planning permission.
The proposals have been challenged by Conservative MP Greg Smith, who warned of the need for limits, saying: "This does have the potential to pit neighbour against neighbour as if we're getting into the realms of an extra three-storey extension on the backs of houses, that's going to cause big disputes."
In response, the DLUHC said that it did not comment on leaked documents, but replied: "The government is committed to exploring policies that build the homes people need, deliver new jobs, support economic development and boost local economies."
Proposals could be 'devastating for rural communities'
As well as making building an extension easier to do, Mr Clarke has reportedly also suggested adjusting the threshold at which point developers must include affordable housing within developments.
This would raise the threshold at which affordable housing must be included to 40 or 50 homes, up from the current threshold of 10. Ministers reportedly believe this will boost economic growth and provide a shot in the arm for SME developers.
However, this measure would reduce the number of affordable homes built by up to a fifth, and it has been criticised by Tom Fyans, chief executive of the countryside conservation charity CPRE. Fyans said: "Proposals to allow developers to build up to 50 homes without any of them being affordable would be damaging everywhere and particularly devastating for rural communities."
The government's new plans, reportedly comprising eight measures in total, also include dropping legislation banning no-fault evictions, which allow landlords to terminate tenancies without reason. Plus, it is expected that plans will be announced to make it easier to convert commercial and agricultural properties into homes.
How the government has expanded PD rights
These proposed new PD rights are among many during the last two years, which the government hopes will accelerate housing delivery in England, allowing more types of property to be turned into housing.
Numerous housing secretaries including Robert Jenrick, Michael Gove and now Mr Clarke have attempted to introduce new planning reforms, which have often sparked criticism on several fronts.
In 2021, a new class MA ('Mercantile to Abode') was introduced to allow the conversion of any empty Class E commercial premises, such as offices, restaurants, shops and gyms into new homes.
The 'town centre' rights, which is managed through prior approval, allows most commercial premises to be converted to homes without planning permission, but the National Trust and the Local Government Association both warned the move would lead to a spate of low-quality homes being built.
Earlier in 2020, new PD rights gave developers the right to demolish commercial and residential buildings and rebuild them as homes. Independent campaigning group Rights: Community: Action (RCA) took the government to the High Court to quash this new right due to fears over its impact on the environment, but lost its appeal in 2021.
And also in 2020, new rights enabled a fast-track system for two-storey extensions on homes from September 2020, which can help homeowners looking to utilise more space for growing families.
The rights allow homeowners of detached, semi-detached or a terraced house to extend upwards, providing all additional storeys are built on the principal part of the home, and providing prior approval is obtained.
New PD rights have been mired in controversy
Concerns over quality have plagued the government's attempts to streamline PD rights.
The government's Building Better Building Beautiful Commission said in 2020 that the existing expanded use of PD had inadvertently permitted "future slums", while the government's own assessment of the quality of homes produced by PD said they created worse homes "in relation to a number of factors widely linked to the health, wellbeing and quality of life of future occupiers".
And a critical report from the Housing, Communities and Local Government (HCLG) Select Committee in 2021 raised serious concerns about the government's attempts to streamline PD rights in recent years.
The report highlighted how poor-quality homes were often used to house people in temporary accommodation who do not have the option of living elsewhere.
Get the Homebuilding & Renovating Newsletter
Bring your dream home to life with expert advice, how-to guides and design inspiration, direct to your inbox.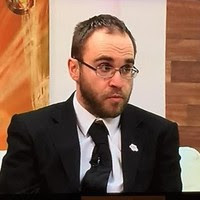 Jack has worked in journalism for 11 years and is the News Editor for Homebuilding & Renovating, a role he has had since 2019. He strives to break the most relevant and beneficial stories for self builders, extenders and renovators, including the latest news on the construction materials shortage and hydrogen heating. In 2021 he appeared on BBC's The World at One to discuss the government's planning reforms.
He enjoys testing new tools and gadgets, and having bought his first home in 2013, he has renovated every room and recently finished a garden renovation.