Hydrogen Boiler Explosion Claims Report 'Cherrypicked', Government Says
By Jack Woodfield published
Hydrogen boilers could cause four times more explosions than natural gas boilers, but the government insists they will be safe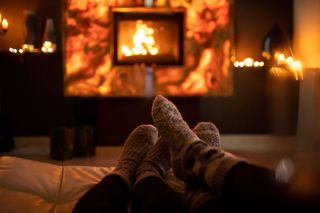 (Image credit: Getty Images)
The government says that elements of a report claiming hydrogen boilers could cause four times more explosions than natural gas boilers have been "cherrypicked".
The government-backed study by Arup attracted mainstream media attention last week, which said hydrogen boilers could cause 39 blasts and 65 injuries per year in the kitchen or lower floor. This was compared to nine detonations and 17 people getting hurt due to natural gas (methane) boilers.
But the Department of Business, Energy & Industrial Strategy (BEIS) has pushed back against the report, saying some of it was "cherrypicked", and stating it still finds "hydrogen can be made as safe as natural gas".
A spokesman added: "All necessary safety assessments will be carried out and measures will be put in place to ensure that hydrogen is stored, distributed and used in a safe way."
Hydrogen heating could become a valuable way to heat our home because the main by-product of burning hydrogen gas is water, which would help to reduce carbon emissions created by natural gas boilers. The study also pointed out that the move to hydrogen heating would eliminate the risk of carbon monoxide poisoning, which kills around 60 people every year.
But many will regardless feel concerned at the study's findings, and all eyes will be on the government's forthcoming Hydrogen Strategy to deliver practical long-term safety measures.
Will Hydrogen Boilers be Safe?
In June, the business department announced the outcomes of a 3.5-year long project, called Hy4Heat (opens in new tab), part of which looked at the safety of using hydrogen inside homes.
The study assessed 100% hydrogen boilers which were used with the same types of gas pipes and safety measures which are designed for natural methane gas.
The researchers found that installing two excess flow valves could easily regulate how hydrogen flows through the pipes, to ensure it remains safe but within useable limits, reducing the potential for incidents which could cause injuries.
Notably, the authors of the Arup study also found the risks from hydrogen boilers can be mitigated by installing excess flow valves in the pipe network.
Discussing the Arup analysis, David Hilton, director of Heat and Energy Ltd and a contributor to Homebuilding & Renovating, said that it "is really helpful to challenge the government to ensure the safety of hydrogen boilers. This is part of the government's job, to amplify potential issues. It's good to have people saying 'this could be a problem'."
But Hilton remains upbeat over the future use, and safety, of hydrogen boilers. "Yes, we're dealing with hydrogen, but the information is there to ensure boilers are safe. We need to look at how safe our infrastructure is, which can be done through annual inspections, and this will be especially important when the government changes the mix of hydrogen blend within the gas network.
"Another way to mitigate the risks is to have a transition period. For example, hydrogen is not compatible with steel pipes, so there's a lot of transitions that need to happen: it may be that every house which uses a hydrogen boiler needs to be checked first."
Are Hydrogen Boilers Available Now?
Not yet. But Baxi Heating and Worcester Bosch have developed 100% hydrogen boilers which are undergoing testing in the UK, and both manufacturers have called on the government to fast-track their market release for 2025.
How Much Will Hydrogen Boilers Cost?
In July, the boiler industry's big four manufacturers confirmed that a hydrogen-ready boiler will cost no more than its natural gas equivalent. Baxi, Worcester Bosch, Vaillant and Ideal confirmed that a new price-promise will be introduced which could save homeowners £2.3 billion.
Boiler Guide (opens in new tab) estimates that pricing would be similar to natural gas boilers — somewhere between £400 to £3,000 before factoring in the installation.
What are the Benefits of Owning a Hydrogen Boiler?
A major benefit of owning a hydrogen boiler is that it will reduce your carbon emissions, making your home environmentally friendly.
Additionally, it could help to decrease your long-term energy bills. Hydrogen is more energy-efficient than natural gas — there is equal energy in 1kg of hydrogen as there is in 2.8kg of gas, according to Power Technology - and this means you'll use less fuel.
Furthermore, when the UK's gas network is able and ready to switch from methane to hydrogen, those with hydrogen-ready boilers won't need to replace their heating systems.
No changes will be required to pipework or radiators, and you won't need to install a water tank. Plus, any hydrogen-ready boiler that is installed initially to run off natural gas should only require one hour's labour to convert it to hydrogen.
Jack has worked in journalism for 11 years and is the News Editor for Homebuilding & Renovating, a role he has had since 2019. He strives to break the most relevant and beneficial stories for self builders, extenders and renovators, including the latest news on the construction materials shortage and hydrogen heating. In 2021 he appeared on BBC's The World at One to discuss the government's planning reforms.
He enjoys testing new tools and gadgets, and having bought his first home in 2013, he has renovated every room and recently finished a garden renovation.
Homebuilding & Renovating Newsletter
Get the latest news, reviews and product advice straight to your inbox.
Thank you for signing up to Homebuilding. You will receive a verification email shortly.
There was a problem. Please refresh the page and try again.