Green Homes Grant Already Facing Challenges, Says Industry Organisation
Homeowners are struggling to obtain quotes for Green Homes Grant improvements, as tradespeople attempt to manage the demand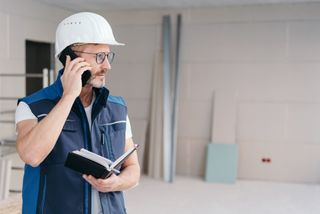 (Image credit: Getty)
The Green Homes Grant launched on 30 September to help homeowners make energy-efficient home improvements, but it is already facing challenges.
There have been widespread reports of homeowners being unable to find tradespeople to perform requested work within their city, leading to fears that homeowners won't be able to complete the work by the 31 March 2021 deadline. 
Homeowners need quotes before applying for the vouchers, and many are stumbling at the first hurdle due to tradespeople being unavailable. 
Homeowners are required to hire certified contractors registered with TrustMark or the Microgeneration Certification Scheme (MCS), when installing heat pumps or solar thermal, and it appears that demand is starting to stretch the resources of tradespeople. 
Ian Rippin, CEO of MCS, said: "Since the launch of the Green Homes Grant, we have been fielding calls on a daily basis from installers seeking clarity and expressing their concerns over what they feel are flaws in the scheme.
"Having had something of a turbulent year due to the pandemic and subsequent lockdown, they have now experienced a return to work and are busy delivering on existing projects that had been paused, meaning that they don't necessarily have capacity to fulfil new work under the Green Homes Grant."
Homeowners Need Green Homes Grant Support
Homeowners are also struggling with the process of applying for the grant, Rippin says, and has criticised the hurry to push the Green Homes Grant through in September. 
"The grant was announced in July and opened in September, so was pushed through at breakneck speed without being properly glued together," he said. 
"It's proving to be a challenging process for homeowners, as the eligibility assessment asks quite specific questions about property infrastructure that your average homeowner is unlikely to know. 
"Consequently, a great deal more work is needed to help consumers understand the best options for making their home more energy efficient."
Deadline is Too Short
Applicants have until 31 March to apply for vouchers and ensure the work is completed, but problems with the scheme have raised concerns that some projects won't finish on time. 
Rippin agrees with many industry experts who say the six-month timeframe is simply too short. He added: "Many installers feel that the grant should be extended beyond March 2021 to enable more consumers to take advantage; a view that we share. 
"What we would like to see is a commitment to the extension of the Green Homes Grant, backed up with an understanding of how the sector will be supported in the coming years. With those assurances, we are confident that the scheme will play a strong part in helping to build confidence and grow our industry."
In response to criticism over the scheme, a government spokesman has said: "Almost 1000 companies have signed up to the Green Homes Grant so far with more registering every day, including many businesses that operate nationally with substantial capacity to carry out work across the country. We are working closely with industry to ensure there are enough installers to meet demand."
Homebuilding & Renovating Newsletter
Get the latest news, expert advice and product inspiration straight to your inbox.
Thank you for signing up to Homebuilding. You will receive a verification email shortly.
There was a problem. Please refresh the page and try again.