Green Homes Grant Was a 'Slam Dunk Fail', Report Says
The Green Homes Grant officially ended on 31 March, and underperformed badly according to a new report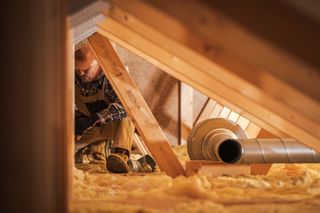 (Image credit: Getty Images)
The Green Homes Grant was a "slam dunk fail" according to a new Public Accounts Committee (PAC) report, which badly underperformed and could have damaged UK efforts to reach net zero.
The scathing report said the scheme, which offered funding to help homeowners make energy-efficient home improvements, was poorly designed and had a troubled implementation.
It closed to new applications on 31 March, having only been unveiled in September 2020, and delivered a fraction of its objectives.
PAC MPs said over £1,000 per home upgraded was spent on administration, which was a total of £50m or 16% of the total spend of £314m. The government had pledged a £1.5bn budget promised to upgrade 600,000 homes.
Dame Meg Hillier, chair of the PAC, said: "It cost the taxpayer £50m just to administer the pointlessly rushed through Green Homes Grant scheme, which delivered a small fraction of its objectives, either in environmental benefits or the promised new jobs. I am afraid there is no escaping the conclusion that this scheme was a slam dunk fail."
This is everything you need to know about the grant, why it folded, and what needs to happen to ensure any future retrofit programme achieves long-term success.
What was the Green Homes Grant?
The Green Homes Grant was a £1.5bn scheme launched by the business department in September 2020, and was designed to help homeowners afford energy-efficient home improvements, to help lower their emissions and energy bills.
It had been set to run until 31 March 2022, but was scrapped having reached just 10% of the 600,000 homes chancellor Rishi Sunak promised would be improved.
The government confirmed prior to the scheme's closure that applications made before the end of March deadline would be honoured, and that any vouchers already issued could be extended upon request.
Following its closure, £320m was then allocated to the 'local authority delivery' part of the scheme, which allows councils to bid for funding to carry out retrofits within low-income households.
Why Was the Green Homes Grant Pulled?
There are several reasons the Green Homes Grant failed. These included homeowners reporting issues with the application process, administrators being slow to distribute vouchers, and tradespeople reportedly being left out of pocket for completed work.
In September, a National Audit Office (NAO) report in September blamed the government for botching the delivery of the scheme, and said the scheme's design had been rushed.
It criticised the government for setting a 12-week timescale to design the scheme; the timetable was undeliverable for tradespeople, who were initially working to a nine-month deadline; and the government failed to heed industry warnings.
This week's PAC report also referenced the rushed timescale. Dame Meg Hillier added: "We heard it can take 48 months – four years – to train the specialists required to implement key parts of a scheme that was dreamed up to be rolled out in 12 weeks. It was never going to work at this time, in this way, and that should have been blindingly obvious to the [business] department."
How Did it Work?
Most homeowners were eligible to apply for vouchers up to £5,000 to make primary measure improvements. These included insulation and low-carbon heating systems such as an air source heat pump or ground source heat pump.
Low-income households were eligible to receive up to £10,000 towards improvements, and did not have to contribute anything to the cost.
The vouchers covered two-thirds of the cost of improvements, so if you applied for the £5,000 voucher then you, the homeowner, had to pay the other third.
Under the scheme, it was possible to apply for a voucher for a secondary measure providing you had money remaining following your application for a primary measure. Secondary measures included energy-efficient replacement doors, draught proofing, double/triple glazing and heating controls.
New gas boilers were not covered. And while solar thermal panels were included on the grant, solar photovoltaic panels were not available.
How Many People Benefitted?
The government said that it would offer the scheme to 600,000 households who could save up to £600 on their annual energy bills. However, the initiative benefited only 47,500 homes (around 10%).
Lengthy delays in processing grant applications led to roughly 3,000 complaints from homeowners between October 2020 to April 2021. And an Environmental Audit Committee (EAC) report in November revealed 86% of homeowners had had a poor experience with the process, citing complex paperwork and poor administration, while nearly 75% found it difficult to find a registered contractor.
Following the scheme's closure, a Department for Business, Energy and Industrial Strategy (BEIS) spokesperson said there was an "understandable reluctance on the part of the public to welcome tradespeople into their homes", but this claim was refuted by Microgeneration Certification Scheme (MCS) and Solar Energy UK, which represent installers of low-carbon heating systems.
Ian Rippin, chief executive of MCS, said in March: "There has been considerable homeowner demand but this is being stifled by a scheme that is extremely slow at issuing vouchers."
It Was Challenging for Trades
Another key element of the scheme was that tradespeople needed to be registered with TrustMark and/or the MCS to perform work on the grant.
This isolated SME retrofit installers, such as sustainable building company Urbane Eco, who could not work on the Green Homes Grant due to the 'onerous requirements' of becoming accredited.
These requirements included completing an additional certification called PASS2030:2019, which costs £1,000+ to apply and can take several hours of online training and boot camps for staff.
Chrissie Lloyd, director of Urbane Eco, told Homebuilding & Renovating earlier this year: "These staff roles all need to be in place, as well as huge amounts of paperwork such as highly detailed method statements, guarantees, procedures and risk assessments, before an installer can even begin an installation. This all takes a huge amount of time."
Meanwhile, some installers who were eligible to work on the grant had yet to be paid for the work by ICF, the American firm awarded the contract for the Green Homes Grant, The Guardian reported earlier this year.
MCS reported that some companies were owed as much as £20,000, and estimated it was taking 40 days on average to pay installers, many of which were small businesses with a maximum of 20 staff.
Could the Scheme be Rebooted?
Despite reports that the scheme could be renewed in some capacity in the Spending Review, this was not the case. But experts from across the industry have called for vital changes to be made if the scheme, or a similar scheme, is to be launched.
The PAC report said the failure of the scheme had damaged confidence in government efforts to improve energy efficiency in private domestic homes, and David Hilton, director of Heat and Energy Ltd and a contributor to Homebuilding & Renovating, says this will need to be addressed.
"Companies will need to feel confident in investing into a new scheme, and recruiting staff to work on it. It needs to be open to all businesses capable of working on the scheme, and to ensure they're not left out of pocket to gain accreditation."
A National Retrofit Strategy
Many industry groups have called for a National Retrofit Strategy to be published by the government to help green up the 28 million homes in the UK. And Brian Berry, chief executive of the Federation of Master Builders, says this is an ideal long-term strategy to replace the Green Homes Grant.
"We need the government to back a long-term retrofit strategy, to give installers confidence to train and certainty that the rug won't be pulled from under them."
What Energy Efficiency Schemes are Available?
Homeowners can currently benefit from energy efficiency schemes such as the Renewable Heat Incentive, which will be replaced with the Boiler Upgrade Scheme in April 2022.
These schemes help homeowners afford the initial costs of installing low-carbon heating systems, and can make a significant difference to a home's long-term running costs.
Ross Counsell, chartered surveyor and director at GoodMove, says: "Hopefully, the government will think more thoroughly about future green schemes so that as a country we can collectively work towards creating more sustainable homes, and a more sustainable society.
"With the winter months on the horizon, home insulation would be a great investment from homeowners and although the upfront cost can start from £250, in the long run, you can expect to save around £150 a year on bills."
What about Scotland, Wales and Northern Ireland?
The Green Homes Grant was only available in England, but there are alternative sources of support available across the UK:
In England - the Home Upgrade Scheme (provided by local authorities) enables low-income households to get grants up to £5,000 for new insulation and draughtproofing
In Scotland - check with Home Energy Scotland
In Wales - see what you can access via Nest
In Northern Ireland we'd recommend contacting NI Energy Advice
The Green Homes Grant Lives on
Having initially set a £1.5bn budget for the scheme, the 23,000 vouchers issued by early February had only accounted for around £73m (or 5%) of funds reserved.
The government then announced that the rest of this money would not be rolled over into March 2021 and onwards. Instead, a far smaller amount announced in the November Spending Review by Mr Sunak - £320m – was made available for this year.
Following its closure, this £320m was then allocated to the 'local authority delivery' part of the scheme.
Get the Homebuilding & Renovating Newsletter
Bring your dream home to life with expert advice, how-to guides and design inspiration, direct to your inbox.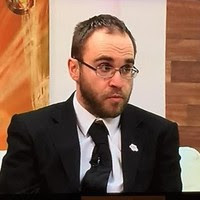 Jack has worked in journalism for 11 years and is the News Editor for Homebuilding & Renovating, a role he has had since 2019. He strives to break the most relevant and beneficial stories for self builders, extenders and renovators, including the latest news on the construction materials shortage and hydrogen heating. In 2021 he appeared on BBC's The World at One to discuss the government's planning reforms.
He enjoys testing new tools and gadgets, and having bought his first home in 2013, he has renovated every room and recently finished a garden renovation.