Green Homes Grant Now Closed for New Applications
The Green Homes Grant officially ended on 31 March, but live applications will be honoured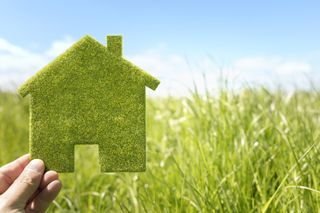 (Image credit: Getty Images)
The Green Homes Grant closed to new applications on 31 March after the government pulled the scheme four days prior. 
The £1.5bn scheme only launched in September 2020, and was designed to help homeowners afford energy-efficient home improvements, to help lower their emissions and energy bills. 
The Green Homes Grant had been set to run until 31 March 2022, but was scrapped having reached just 10% of the 600,000 homes chancellor Rishi Sunak promised would be improved.
This is everything you need to know about the grant, including the latest information for homeowners with ongoing applications.
Why Was the Green Homes Grant Pulled?
The Green Homes Grant was blighted by problems since its launch. These included homeowners reporting issues with the application process, administrators being slow to distribute vouchers, and tradespeople reportedly being left out of pocket for completed work. 
Reports circulated in February that the government might have announced the winding down of the scheme in the March Budget. But having survived the Budget, the government announced on Saturday 27 March that the voucher scheme will be scrapped at the end of March.
What Happens Now?
Applications made before the end of March deadline will be honoured, the government has confirmed.
Moreover, any vouchers already issued may be extended upon request.
(MORE: What to know about your Green Homes Grant application)
Instead, the £320m which had previously allocated for the voucher scheme this year will be allocated to the 'local authority delivery' part of the scheme, which allows councils to bid for funding to carry out retrofits within low-income households.
Bloomberg reported in March that government discussions are underway about a new long-term domestic insulation programme, but it is unclear if this will be a direct replacement for the Green Homes Grant. 
Reaction to the Grant's Closure
Brian Berry, chief executive of the Federation of Master Builders (FMB), said: "The misguided scrapping of the Green Homes Grant scheme sends entirely the wrong message to consumers and builders, and will harm the UK's desire to be seen as a global leader in tackling climate change."
In March an EAC report criticised the government's delivery of Green Homes Grant, and said it was "rushed in conception and poorly implemented … and [the] scheme administration appears nothing short of disastrous".
(MORE: 11 reasons the Green Homes Grant failed)
The HPA is disappointed to hear that the Green Homes Grant scheme is ending following Government review.Now more than ever, commitment to policy is crucial in inspiring confidence in #heatpump technology.#greenhomesgrant #netzero #lowcarbon pic.twitter.com/hniFmD4AUAMarch 29, 2021
Application Process Criticised
The scheme had been commended for its intent to green up homes, but it had faced criticism from homeowners for its clunky application process.  
86% of homeowners had had a poor experience with the process, citing complex paperwork and poor administration, and nearly 75% found it difficult to find a registered contractor, according to an Environmental Audit Committee (EAC) report in November.
Voucher Rollout Delays Reported
The speed of the issuing of vouchers had been criticised too, with homeowners applying in October having to wait several weeks to receive their vouchers. 
The government published a Green Homes Grant voucher release In March to demonstrate how many applications have been made, and how many vouchers have been issued.
It expected that 96,000 applications will have been accepted by the end of March and 39,000 vouchers will have been issued.
The government had aimed to upgrade 600,000 homes on the grant, but just 10% of this target was reported to be achieved.
Government Pulled Funding
Having initially set a £1.5bn budget for the scheme, the 23,000 vouchers issued by early February only accounted for around £73m (or 5%) of funds reserved.
The government then announced that the rest of this money would not be rolled over into March 2021 and onwards.  
Instead, a far smaller amount announced in the November Spending Review by chancellor Rishi Sunak - £320m – had been made available for this year. 
A BEIS spokesperson said there was an "understandable reluctance on the part of the public to welcome tradespeople into their homes", but this claim was refuted by MCS and Solar Energy UK, which represent installers of low-carbon heating systems.  
Ian Rippin, chief executive of MCS, said: "There has been considerable homeowner demand but this is being stifled by a scheme that is extremely slow at issuing vouchers."
Installers Yet to be Paid
Another strong criticism of the scheme was that some installers had yet to be paid for the work they had done on the grant by ICF, the American firm awarded the contract for the Green Homes Grant, according to The Guardian.
MCS reported that some companies were owed as much as £20,000, and estimated it was taking 40 days on average to pay installers, many of which are small businesses with a maximum of 20 staff.
How it Worked
Available home improvements on the Green Homes Grant fell into either: 
Primary measures were defined as the home improvements which made the biggest difference to your home's energy efficiency, and could help you save on your energy bills. 
Applicants needed to install at least one measure from the primary category to apply for a grant. 
Which Improvements Were Eligible?
Primary measures included:
Secondary measures included:
Which Improvements Weren't Covered?
New gas boilers were not covered. And while solar thermal panels were included on the grant, solar photovoltaic panels were not available. 
Who Could Apply?
Homeowners and landlords were eligible to apply. Letters, however, had to go through their landlords to make an application. 
New build domestic properties and non-domestic properties (such as shops and offices) were not eligible. 
How Much Were Vouchers Worth?
Most homeowners were eligible to apply for vouchers up to £5,000 to make primary measure improvements. 
Low-income households were eligible to receive up to £10,000 towards improvements, and did not have to contribute anything to the cost. 
How Did the Vouchers Work?
The vouchers covered two-thirds of the cost of improvements, so if you applied for the £5,000 voucher then you, the homeowner, had to pay the other third. 
Under the scheme, it was possible to apply for a voucher for a secondary measure providing you had money remaining following your application for a primary measure.
The Vouchers Could Have Helped Homeowners Save Money
Families could have made an average annual saving of up to £600 on their energy bills through making the home improvements available on the grant, according to the Treasury. 
(MORE: Future Homes Standard makes energy pledges)
What about Scotland, Wales and Northern Ireland?
The Green Homes Grant was only available in England, but there are alternative sources of support available:
Jack is News Editor of Homebuilding & Renovating and strives to break the most relevant and beneficial stories for self builders and renovators. Having bought his first home in 2013, he and his wife have renovated almost every room and recently finished a garden renovation. Jack reports on all of the latest news that could affect your project.
Homebuilding & Renovating Newsletter
Get the latest news, reviews and product advice straight to your inbox.
Thank you for signing up to Homebuilding. You will receive a verification email shortly.
There was a problem. Please refresh the page and try again.