Graven Hill: The Complete Guide to the UK's Biggest Self Build Site
Graven Hill will be the first self build community in the UK — and nine new plots are now available to buy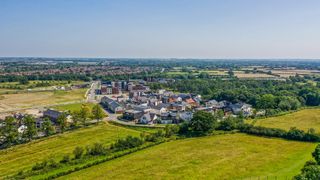 (Image credit: Graven Hill)
Graven Hill is the first self build village in the UK, and this gamechanger of a homebuilding project offers a transformative route to building your own home.
Based in Oxfordshire, Graven Hill helps to make self build possible across a wide range of budgets, and it also simplifies the process of obtaining planning permission.
This is everything you need to know about the groundbreaking project, how it works, and how you can apply for a plot in the village.
What is Graven Hill?
Once fully developed, Graven Hill will be a self build community that helps people climb onto the housing ladder.
The project is building up to 1,900 homes, including self build and custom build homes as well as apartments and affordable housing (which will be cheaper than so-called affordable housing on the open market).
The first phase of plots were released in summer 2016, and custom build homes were available from 2018. Once all the homes are completed (which is expected to be sometime in the 2020s), Graven Hill will be home to around 5,000 people.
There will be a primary school, a pub, shops and cafés, plus parkland will be laid out and part of the area will be given over to sports pitches and allotments.
A range of new and custom build homes are due to be launched in 2022, and those purchasing custom builds will also be able to take advantage of the Help to Build scheme.
Why is Graven Hill Special?
Graven Hill came about thanks to the local council, Cherwell District Council, which thought long and hard about how new housing should be delivered and came to a very different conclusion to other councils.
Instead of selling off land to developers in the normal manner, the council retained the land at Graven Hill and acted as its own developer, via a council-owned company called the Graven Hill Development Corporation (GHDC).
Their brief was to divide the large, ex-Ministry of Defence site into individual plots and then sell them on to ordinary people.
How Does Graven Hill Work?
The Plot Shop
The Graven Hill Plot Shop in Bicester acts as the nerve centre of the whole enterprise. Here, aspiring custom and self builders can speak to a member of the Graven Hill team about what type of home they want to live in, and how to finance their package (more on this below).
Plot Passports
Planning can be a long and complex process for many self builders, but on a site like this where there is a masterplan, it is possible to simplify the planning process by restricting the options.
As such, each self build plot comes with a 'plot passport' which sets out key features such as the plot size, maximum floor area, maximum ridge height and the number of bedrooms.
The passport also guides you through the overall building standards of the homes, which are somewhat higher than those set out in standard Building Regulations.
The traditional planning permission route typically takes 8-13 weeks, but at Graven Hill, once you have submitted your planning application and it has been registered by Cherwell District Council, planning permission should be received within 28 days.
Planning permission is not required for the custom build homes at Graven Hill.
Nine New Plots are Available
In January 2022, Graven Hill confirmed that nine new self build plots have been made available, with prices ranging from £235,000 to £265,000, with the largest able to cater for a six-bedroom home.
The plots are located in a 'Circular Railway' character area of the site, Graven Hill says, which incorporates features of the existing railway, and is "ideally situated for nature lovers and those who want to escape the hustle and bustle of urban living".
How do I Find a Plot?
Head to the 'Find Your Home' page on the Graven Hill website, then fill in the criteria you want your home to meet.
Who is Graven Hill for?
Graven Hill says it wants to make self build a reality for everyone in the UK, enabling everyone from first-time buyers to retirees to own a home that suits their needs, by providing more accessible routes to self building.
How Does Financing Work?
The government's Help To Buy scheme applies to the custom build homes, but not to the self builds. And Help to Build, set to launch this year, will be available on plots allowing for buyers to benefit from a 5% deposit, alongside a government-backed equity loan.
Graven Hill has also partnered with several specialist self build mortgage brokers, including BuildStore, to provide support. And there are packages available which can provide financial support, such as:
Golden Brick: An optional package which includes both the plot price and the cost of building the groundworks and service connections, which GHDC undertakes themselves. There is a small tax advantage in GHDC doing it this way as it avoids the self builder having to pay VAT on this element of the work
Mix and Match: This is a halfway house between self build and custom build, which gives you a home that is about 10% cheaper than the custom build route. There is equity here to be made for being more involved in the process, but almost all the risk is removed as GHDC provides the foundations and the builders provide the superstructure and the finishes.
How Sustainable are the Homes?
Graven Hill homes can be built, tested and certified to Passivhaus standards. This means your home would use very little energy for heating and cooling due to reduced heat loss. Passive heat sources such as the sun and occupants are used to keep the house warm, helping you to reduce the energy footprint of your home.
Ultimately, how sustainable you want your home to be depends on your budget. The Passivhaus design standard is at the one end of the spectrum, but if your ambitions and budget are a little lower, then a fabric first approach is a great alternative.
Fabric first involves your architect thinking about sustainability specifications and actual build materials even at the design stage, as it impacts physical elements of the build such as wall thickness and external cladding options.
Self Build Rules
One of the self build site rules is that a build must be completed within two years. Another is that no caravans are allowed on site.
Some may decry that this goes against the spirit of self build but the reality is that the soon-to-be neighbours want some guarantee that the build phase will be relatively short and that they will have a street to live on that they will be proud to call home.
Get the Homebuilding & Renovating Newsletter
Bring your dream home to life with expert advice, how-to guides and design inspiration, direct to your inbox.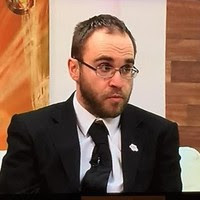 Jack has worked in journalism for 11 years and is the News Editor for Homebuilding & Renovating, a role he has had since 2019. He strives to break the most relevant and beneficial stories for self builders, extenders and renovators, including the latest news on the construction materials shortage and hydrogen heating. In 2021 he appeared on BBC's The World at One to discuss the government's planning reforms.
He enjoys testing new tools and gadgets, and having bought his first home in 2013, he has renovated every room and recently finished a garden renovation.