Stamp Duty Holiday Petition Triggers Extension Debate in House of Commons
The stamp duty holiday is currently set to end on 31 March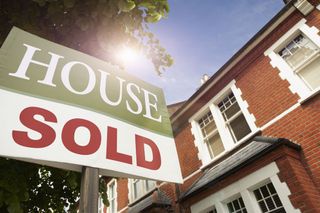 (Image credit: Getty Images)
The House of Commons will debate whether the stamp duty holiday should be extended beyond March 2021, it has been confirmed.
The forthcoming debate was triggered by a petition calling for a stamp duty holiday extension which last week hit 100,000 signatures. A date for the debate is yet to be set.
And media reports suggest that chancellor Rishi Sunak is considering an extension, with Sunday Times political editor Tim Shipman, writing over the weekend: "Contrary to some reports [Sunak] is considering an extension to stamp duty cuts."
Calls for the tax holiday to extend grew louder on Monday following a warning from Rightmove that thousands of home buyers could face a stamp duty tax bill of up to £15,000 if the holiday ends, as planned, on 31 March.
Rightmove estimates that 613,000 property sales agreed in 2020 are "stuck in the processing logjam" and awaiting legal completion. Of those, 100,000 buyers are expected to miss out on their stamp duty saving.
Tim Bannister, Rightmove's director of property data, said the challenge of completing these deals "is made even tougher by the new lockdown restrictions, Covid-19 sickness and home schooling further reducing capacity in conveyancing, legal searches and mortgage lending".
What is the Stamp Duty Holiday?
The stamp duty holiday, introduced in July 2020, is a tax break which exempts the first £500,000 of all property sales from stamp duty.
It delivered a shot in the arm to the housing market in 2020, following months of lockdown which essentially led to a housing market freeze. It inspired a boom in house prices, and with only months until the deadline to benefit, industry experts and home buyers are anxious for it to be extended.
The holiday was also praised for its impact on those considering renovating a house, and those in the midst of buying or considering a move in the coming months, who can reinvest the savings into their project. In September, Checkatrade estimated that 33% of homeowners planned to direct the savings into their new home by making home improvements or renovations.
But the clamour has put the housing sector under pressure. Nearly a third of prospective home buyers have been refused a mortgage since the stamp duty holiday announcement, Market Financial Solutions (MFS) revealed in September, with mortgage lenders opting for caution following a turbulent 2020.
(MORE: Experts' advice on getting a mortgage)
Moreover, around 325,000 home buyers could miss out on the stamp duty holiday even if they agreed to purchase homes before the end 2020.
How to Avoid Stamp Duty Holiday Scams
Home buyers looking to benefit from the stamp duty holiday have been warned about fraudsters targeting the tax break as the March deadline looms.
UK Finance, which represents financial firms, says that fraudsters have targeted large sums of money, including deposits, with homeowners at risk of being manipulated into paying money into the wrong account by fraudsters.
It has observed instances of criminals pretending to be estate agents and asking for personal details, claiming that the person moving home is due a "refund".
UK Finance also warns that home buyers are at risk from identity theft, in which letters sent to old addresses are used by criminals to apply for credit or benefits in their name.
Home buyers should be alert to emails purporting to contain new payment details from firms they are already dealing with, or duplicate invoices for services. Moreover, it is important to check payment details with agents or solicitors by phone before transferring money.
To avoid identity theft, UK Finance says householders should ensure they notify banks, building societies and other organisations of a change of address, and set up a redirection service for any other post.
Homebuilding & Renovating Newsletter
Get the latest news, expert advice and product inspiration straight to your inbox.
Thank you for signing up to Homebuilding. You will receive a verification email shortly.
There was a problem. Please refresh the page and try again.