House Prices Surge in July, But Halifax Warns of Market Uncertainty
House prices have risen following a turbulent period for the housing market, but experts warn that a "mini-boom could become a maxi-bust"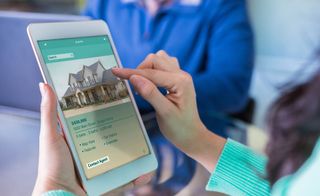 (Image credit: Getty Images)
House prices rose by 1.6% between June and July, pushing up average price to the highest level ever recorded by Halifax's house price index.
The average house price is now £241,604, and this price surge is comfortably the greatest month-on-month increase this year. This average price is also 3.8% higher than a year ago.
But Halfiax has stressed that house prices are projected to fall in the medium term, with uncertainty still rife over the lasting impact of the Covid-19 pandemic. This could yet impact first-time buyers and those looking to buy before renovating a house.
Why Have House Prices Risen?
Two main factors have been attributed to the 1.6% rise in July: the release of pent-up buyer demand, and the government's stamp duty holiday.
The stamp duty holiday announced in July will exempt the first £500,000 of all property sales from the tax until 31 March 2021.
(MORE: House Prices: Stamp Duty Holiday Leads to 'Mini Boom', Rightmove Says)
Russell Galley, managing director of Halifax, said: "As pent-up demand from the period of lockdown is released into a largely open housing market, a low supply of available homes is helping to exert upwards pressure on house prices.
"Supported by the government's initiative of a significant cut in stamp duty, and evidence from households and agents suggesting that confidence is currently growing, the immediate future for the housing market looks brighter than many might have expected three months ago."
Halifax reports that 63,250 homes were bought and sold in June, a rise of 31.7% from May when the government began lifting lockdown measures.
An Uncertain Outlook
The findings are a boost for the housing market, but it should also be noted that prices dipped on a quarterly basis by 0.2%. And experts agree that uncertainty remains over how house prices will hold up.
Unemployment is a chief concern, especially when the government's Coronavirus Job Retention Scheme ends on 31 October and furloughed workers are left without financial support.
(MORE: Furloughed Workers Face Tighter Lending Restrictions From Banks)
"There is still a great deal of uncertainty around the lasting impact of the pandemic. As government support measures come to an end, the resulting impact on the macroeconomic environment, and in turn the housing market, will start to become more apparent," said Galley.
Andrew Montlake, managing director at mortgage broker Coreco, added: "The mini-boom is real, but so are fears of a maxi-bust. The Government has a phenomenal task ahead to keep people in jobs, which will clearly determine the direction of house prices in the short to medium-term.
"Prices and activity are holding up well for now as the post-lockdown surge continues, but everyone knows that the Autumn is when we will see the real impact of Covid-19 on the economy."
Homebuilding & Renovating Newsletter
Get the latest news, expert advice and product inspiration straight to your inbox.
Thank you for signing up to Homebuilding. You will receive a verification email shortly.
There was a problem. Please refresh the page and try again.