Accessing Mortgages Becomes Hurdle to Prospective Homeowners Following Stamp Duty Holiday
Many prospective homeowners cannot access mortgages and make the most of the stamp duty holiday initiative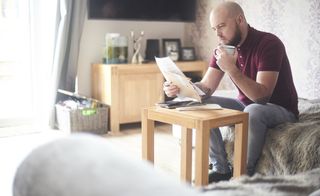 (Image credit: Getty Images)
Nearly a third of prospective home buyers have been refused a mortgage since the stamp duty holiday announcement, research shows. 
The stamp duty holiday, announced in July, exempts the first £500,000 of all property sales from the tax until 31 March 2021, and is great news for those considering buying a house to renovate as they can reinvest the savings into their project. 
(MORE: Renovating a House)
But new research shows that many prospective homeowners are unable to make the most of this initiative because of the challenges they face in accessing mortgages.
A survey of 1,567 homeowners and potential buyers in the UK by Market Financial Solutions (MFS) has revealed that 32% have been denied a mortgage since the holiday was announced*.
Meanwhile, 52% of current homeowners want to take advantage of the holiday to acquire a new property, but do not believe that they will qualify for a new mortgage.
"The stamp duty holiday has had a positive effect on the UK property market, sparking much more activity among buyers and sellers," said Paresh Raja, CEO of MFS. "But frustratingly, this is often due to the challenges of securing a mortgage, which are beyond buyers' control."
(MORE: Planning a major renovation? You might need to apply for a renovation mortgage)
Mortgage Lenders Opt for Caution 
Raja believes that caution is key in lenders' approach to mortgages, following a turbulent year in which house purchases plummeted during lockdown as the housing market came to a freeze. 
"Many banks are treading carefully and, as a result, applications are taking longer to process and there is a higher chance of an application being rejected. This is putting property chains at risk of collapsing," Raja said.  
"At this point in time, it is important that lenders keep lending – they must ensure buyers have access to the finance needed to complete on a purchase. Failing this, the stamp duty holiday will only have a limited effect."  
(MORE: Furloughed Workers Face Tighter Lending Restrictions From Banks)
Around half (46%) of respondents who had bought a property in 2020 said that significant delays held up their mortgage application, while 38% of current house-hunters said the same thing. 
One reason for this could be that banks are simply trying to catch up given the demand. Within a week of the stamp duty holiday being announced, Rightmove reported a 35% rise in the number of sales agreed, as people rushed to benefit from the scheme. 
Nicola Firth from Knowledge Bank said: "With the impact of the stamp duty holiday really beginning to make itself felt, demand has been high, and brokers have been hard at it trying to source the best deals."
The MFS research also showed that 36% of respondents planning to buy a property in 2020 are likely to consider alternative finance options like bridging loans. 
* The survey of 2,000 people between 28 August and 1 September 2020 included 1,262 people who currently own one residential property in the UK and 305 people who planned to buy a property this year. 
Homebuilding & Renovating Newsletter
Get the latest news, expert advice and product inspiration straight to your inbox.
Thank you for signing up to Homebuilding. You will receive a verification email shortly.
There was a problem. Please refresh the page and try again.