The Best Smart Light Bulbs to Easily Control Your Home's Ambiance
By Jack Woodfield published
Illuminate your home with the best smart light bulbs that can set the perfect mood for parties or just relaxing at home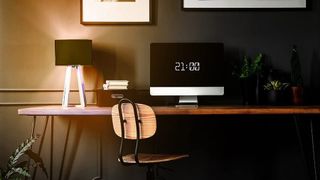 (Image credit: Amazon)
The best smart light bulbs can be used to easily and quickly adjust the ambiance of a room through voice commands or just a few taps on your smartphone.
You can change the brightness of your bulbs, or schedule them to turn on or off, whether you're relaxing on your sofa or even when you're not at home, which is handy from a security perspective of making it look like someone's at home when no one is, and providing a cozy atmosphere for when you return.
Given the variance of styles and colours available, picking the best smart light bulb is important not only for your lighting design but also for integrating with your smart home devices - if you own an Alexa product, for example, you'll want to make sure your bulb is Alexa-compatible so it can be operated via voice commands.
Another benefit of smart bulbs is that they can lower your home's energy costs. Most smart lights are LED models that burn less energy than incandescent bulbs, and if this an important feature for you then look out for bulbs with energy monitoring, which can track and help you to adjust your energy usage.
Whether you want a smart light bulb to transform a room's colour scheme, or be able to quickly dim a light for ambience, these are the best smart light bulbs available now that offer something for every home.
The Best Smart Light Bulbs
1. Philips Hue White and Color Ambience Smart Bulb (2-Pack)
The best smart light bulb around
Brightness: 806 lumens | Bulb fitting: B22 Bayonet Cap | Energy rating: A+ | Hub required?: Yes | Dimmable?: Yes
16 million colours to choose from
Brilliant features in the app
Easy to set up
Hub required to access all features
Pricey
Philips Hue is a giant of the smart lighting world, and while several product variations of these smart bulbs are available, this two-pack of white and colour ambience bulbs offers especially good value.
Philips Hue works on a huge range of smart home devices including Alexa, Google Home, IFTTT, Nest and SmartThings. And while the Philips Hue bridge (sold separately) is required for features such as syncing your light to music, the Philips Hue app is packed with features such as routine setting, sunrise/sunset automation, scenes, geofencing and a vacation mode (so you can schedule lights to turn on and off while you're away from home).
Then there's quality of the colours. You have 16 million colours to choose from to help you find the right ambience for any mood, whether you're watching a film or hosting a party. Installation is a piece of cake too.
---
2. TP-Link Kasa Filament WiFi Light Bulb (KL50)
The best smart filament-style bulb
Brightness: 600 lumens | Bulb fitting: E27 | Energy rating: A+ | Hub required?: No | Dimmable?: Yes
Easy to install and use
Energy monitoring
Budget-friendly
Doesn't work with HomeKit
The Kasa Filament Smart Bulb from TP-Link connects directly to your WiFi and works with Alexa and Google Assistant. And don't let its affordability fool you, this bulb offers impressive smart automation options.
It tracks your real-time energy consumption via the Kasa app, which you can use to turn off or dim the bulb even when you're not at home. You can also schedule the lights to switch on or off, and if you own any other Kasa smart devices then you can combine these in a group and control them together.
What we really like about this filament bulb is its classic look, which can be paired with vintage lighting fixtures but still emits modern LED technology. Both white and colour bulbs are available.
---
3. Nanoleaf Shapes
The best smart light bulb for a party atmosphere
Brightness: 80 lumens (triangles) | Bulb fitiing: n/a | Energy rating: n/a | Hub required?: No | Dimmable?: Yes
Easy to set up
16 million colours to choose from
Pricey
The Nanoleaf Shapes aren't exactly bulbs, but they merit inclusion in this list for a number of reasons. This illuminated wall and ceiling art can be used to explore 16 million colours, and the colours can transition to create fun effects - making them great for creating a party atmosphere.
We're reviewing the Nanoleaf Shapes Triangles Expansion Pack (which comes with three additional light panels), but you can also buy hexagonal panels and the Nanoleaf Canvas panels (square-shaped), although the latter can't be combined with Nanoleaf Shapes.
From a smart home perspective, the panels are touch-enabled, so they'll respond to how you interact with them. You can also control their actions through voice commands via Alexa, Google Assistant, HomeKit - and it's nice and easy to set up the initial connection between lights, your WiFi and the Nanoleaf app.
---
4. Lifx Mini
The best for lamps and small light fixtures
Brightness: 800 lumens | Bulb fitting: B22 Bayonet Cap | Energy rating: A+ | Hub required?: No | Dimmable?: Yes
Fits in small lamps
Bright, vivid colours
Tricky to set up
Lifx's range of smart lights offer varying sizes and features, but the Mini is the best choice for smaller light fixtures where bulkier bulbs can't be accommodated.
Being compact isn't the only thing to like about this bulb though. It's easy to integrate with HomeKit, Alexa and Google Assistant once set up, and provides bright, vivid colours.
The easy-to-use Lifx app has great features too, including day & dusk automation, which tailors the brightness, colour and temperature of your bulb.
The only downside is that it's not that easy to initially integrate the bulb into your smart home.
---
5. Ikea Trådfri LED Bulb (2-Pack)
A good choice to enhance your smart home ecosystem
Brightness: 806 lumens | Bulb fitiing: E27 | Energy rating: A+ | Hub required?: Yes | Dimmable?: Yes, but wireless dimmer sold separately
Choice of fittings
Gateway links to other Ikea lights
Hub required
Short on features
Ikea do smart bulbs now, and they're very, very good. Both white light and coloured options are available in a range of sizes (although bayonet fittings aren't available), and the bulb is as bright in lumens as the Philips Hue Smart Bulb.
A key point to address is that these bulbs are best suited looking for homeowners who want to expand their smart home ecosystem. You'll need to buy the Ikea TRÅDFRI gateway separately to control the bulbs, as well as one of steering devices in the Trådfri series (remote control, wireless dimmer or wireless motion sensor) to connect to the gateway and the IKEA Home smart app.
However, once set up there is support for Amazon Alexa, Google Assistant and Apple HomeKit, and the Trådfri range includes light panels which can be built into Ikea furniture and can be controlled remotely.
How to Choose Best Smart Light Bulb
The best smart light bulbs can prove incredibly convenient additions to your home, and transform the way you manage your home's lighting, such as setting schedules so your light gradually gets brighter to help you wake you up in the morning. There are some factors to consider before you buy, however.
Smart home connectivity
Smart light bulbs connect to the internet via WiFi and can operated using an app on your smartphone. But if you already own a smart voice assistant such as Siri (through Apple Homekit) then you'll have to check whether your bulb is compatible.
Fittings
If your choice of bulb is not compatible with your lamp socket then you may be able to find alternative fitting options. But if not then it might be you need to buy adapters.
Brightness
A bulb's lumen rating, which measures how bright it is, is important to consider. Most smart bulbs are rated around 800 lumens, which is roughly equivalent to a standard 60-watt light bulb, and will be sufficient for small-to-medium-sized rooms. To light larger sized rooms solely with smart bulbs then you'll probably need to buy multipack deals.
Dimming
Dimmable smart bulbs are ideal to help you create mood settings, but they also help you to save energy due to reduced energy output.
Hub required?
A hub or bridge lets you group together your smart bulbs so they can all be controlled at once, and can help to take the strain off your WiFi network. However it's not as useful should you only require a couple of bulbs.
Jack has worked in journalism for 11 years and is the News Editor for Homebuilding & Renovating, a role he has had since 2019. He strives to break the most relevant and beneficial stories for self builders, extenders and renovators, including the latest news on the construction materials shortage and hydrogen heating. In 2021 he appeared on BBC's The World at One to discuss the government's planning reforms.
He enjoys testing new tools and gadgets, and having bought his first home in 2013, he has renovated every room and recently finished a garden renovation.
Homebuilding & Renovating Newsletter
Get the latest news, reviews and product advice straight to your inbox.
Thank you for signing up to Homebuilding. You will receive a verification email shortly.
There was a problem. Please refresh the page and try again.