Advertisement Feature
Control Your Home Heating with a Smart Stove
By Sponsored Content published
There's nothing quite like having your home heated by a real fire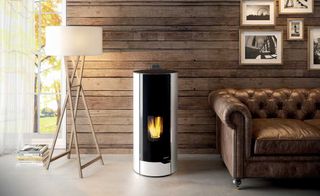 (Image credit: Prasino)
CONTENT SUPPLIED BY PRASINO
Thanks to innovation in smart, clean technologies, a new generation of smart stoves that combine sustainable heating and lower carbon monoxide emissions with web-enabled controls, is set to revolutionise the way we burn wood in the home.
Prasino Smart Stoves burn recycled wood pellets to create clean and efficient heat, efficiently, conveniently and inexpensively, eliminating the need for logs or coal. There's no dirt, mess or 'fire up' time either.
These stoves are a great way to make your home feel cosy and warm, whilst reducing reliance on traditional heating systems.
Smart Stoves
If you are looking for the comfort and style of a stove, but with the reassurance of very low emissions and the convenience of smart controllability technology, then look no further. Visit the Prasino website (opens in new tab).
Working in collaboration with leading Italian manufacturer Palazzetti, Prasino offers a range of design styles to suit every home. There is also the option of slimline designs for homes where space may be restricted.
All you do is simply empty a bag of pellets into the stove's hopper and the smart technology will deliver a controlled dose of fuel to the burn chamber. The stove will continue to draw pellets as needed and will even alert you when the supply is running low.
One of the great benefits of these Smart Stoves is their controllability, thanks to a dedicated smartphone app. Too hot or too cold? Simply use the app to turn the heating up or down. Want to come home to a warm cosy home? Use the app remotely to turn the stove on ready for when you get back. Built-in room temperature sensors on the stove provide a quick response to auto-ignition and comfort level adjustment. The stove surfaces stay quite cool compared to the hot surfaces of traditional stoves too, making them even safer to use.
Prasino Smart Stoves are also compatible with connected smart devices like Alexa, Hive, Google and Nest.
When ignited, Smart Stoves utilise unique burner technology to neutralise up to 80% of particulates and carbon dioxide and achieve ultra-low carbon monoxide emissions, at just 0.06%. All models fully comply or exceed Eco-design requirements and reduced particulate emission legislation, which means you are doing your bit for the environment too.
Only minimal cleaning is required to keep your Smart Stove in pristine order. Built-in Speedy Clean technology makes this task quick and easy.
Homebuilding & Renovating Newsletter
Get the latest news, reviews and product advice straight to your inbox.
Thank you for signing up to Homebuilding. You will receive a verification email shortly.
There was a problem. Please refresh the page and try again.