Do Energy Efficient Appliances Save You Money?
Replacing energy hungry boilers and dishwashers with energy efficient appliances can transform your home - most noticeably through your energy bills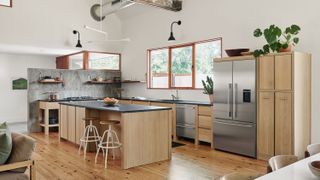 (Image credit: Fisher & Paykal/Casey Dunn)
Do energy efficient appliances save you money? Many of us are feeling the pinch amid the cost of living crisis, so could switching to energy efficient appliances actually make a difference to our energy bills?
Soaring inflation, fuel costs and energy price rises means that homeowners are actively striving for ways to lower their bills. And when it comes to energy this is easier said than done - the cost of electricity has spiked in 2022, going from 18.9 pence per kWh in 2021 to over 28 pence per kWh, according to Ofgem.
Energy inefficient boilers, dishwashers and other household appliances can guzzle up gas and electricity, which is bad news for the environment as well as your wallet. Consequently, energy efficiency could soon become more of a priority when it comes to purchasing a major domestic appliance.
We examine just how impactful swapping to an energy efficient appliance can be for your home.
Which Are The Most Energy Inefficient Appliances?
The most energy-consuming item in a household is the boiler, according to Myles Robinson from Boiler Central, who says, "A G-rated boiler, for example, is only 60-70% efficient, meaning up to 40% of the energy is wasted. That is a huge amount reflecting on your bill, especially with the new energy tariffs."
Boilers are followed by fridge-freezers, says Alex van Vliet, head of product and sales at Fisher & Paykel, which account for more than half the consumption of boilers.
"Refrigeration is likely to be most households' biggest consumer of energy and the one that will have the most impact on everyone's pocket," he says.
"The main reason for this is simple: refrigeration products are working hard 24/7. Even though the compressor and inner workings may click in and out of usage, it will always be sensing the temperature, constantly regulating and therefore using energy day and night."
Dishwashers, ovens and washing machines are next in line in terms of energy use, but while they use heating elements that tend to be very energy-hungry, equally, they don't tend to be switched on very often or for very long periods of time.
"These are the five appliances worth considering for an upgrade to an A EPC rating," says van Vliet. "With many finance options in place, making the switch now becomes realistic and affordable, not to mention much better for the environment."
When it comes to tumble dryers, heat pump tumble dryers use a lot less energy to dry clothes compared to condenser tumble dryers and vented tumble dryers.
How Much Could Energy Efficient Appliances Lower Your Bills by?
Energy efficient appliances use technologies that are less energy extensive, but it can be difficult to explain or calculate exactly how much swapping to energy efficient appliances can save households in monetary terms, van Vliet says. This is due to a number of factors, such as the different tariffs from energy providers and the amount of people living in a household.
However, those who switch from a G-rated boiler to an A-rated one could save at least £580 a year, according to Robinson. And Which says that filling your house with the most efficient appliances could save homeowners £336 a year.
Moreover, This is Money says that switching from a C-rated fridge freezer to an A+++ rated one (based on the old energy ratings, more on this below) can save homeowners £113 a year.
If you are looking to replace an appliance, van Vliet says that it is essential to understand the impact of energy efficiency on your personal energy expenditure.
"The better the energy rating, the more you will save in the long run. However, the size of your energy bill is not just dependent on the cost of energy and water, but also on how often and in what way you use your appliances."
For example, leaving appliances on standby costs the average household £55 a year, according to the Energy Savings Trust.
How is Energy Efficiency Calculated?
In order to ascertain which appliances are energy efficient it is important to be aware that the energy ratings changed in 2021. The re-scaling of ratings in the Energy Efficiency Index affected a variety of appliances including washing machines, dishwashers and fridges.
What this meant was that a product classified as having an A++ energy rating in 2020 is now estimated to have a D/E rating in 2022. This newer rating might sound bad, but as evidenced with the best integrated dishwashers, it just means that many of the more efficient dishwashers on the market now have a D rating, and a product with an E rating is still classed as energy efficient.
Explaining why this re-scaling happened, van Vliet says: "Over time, due to technological development, the A+ to A+++ class became overpopulated, rendering the labels significantly less effective. To resolve this, the Energy Labelling Framework Regulation required the rescaling of existing energy labels back to the original A to G scale."
What do Homeowners Need to Look Out For?
Despite the labels changing, it is still possible for homeowners to work out how much electrical energy a product uses by looking at the "kWh" displayed on every energy label.
This number is represented in kWh per year for refrigeration or for example in the number of cycles for dishwashing and laundry. The lower this number, the more efficient the appliance will be.
"Of course, the more you use an appliance, the more important energy efficiency becomes," van Vliet adds. "Laundry is a good example where if a household has a large family, it makes even more sense to take into consideration the energy efficiency of a washing machine or tumble dryer for example that is used more often."
Another consideration is water usage per cycle. Dishwashers generally use a lot less water than you would use when washing up in the sink - the average kitchen sink will hold about 20 litres of water whereas some of the more energy efficient dishwashers will use less than 7L of water per cycle.
Lastly, lighting. Many appliances include lighting either inside or outside of the appliance, so one tip is to look out for appliances with more energy-efficient LED lighting.
Get the Homebuilding & Renovating Newsletter
Bring your dream home to life with expert advice, how-to guides and design inspiration, direct to your inbox.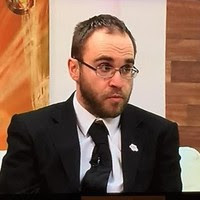 Jack has worked in journalism for 11 years and is the News Editor for Homebuilding & Renovating, a role he has had since 2019. He strives to break the most relevant and beneficial stories for self builders, extenders and renovators, including the latest news on the construction materials shortage and hydrogen heating. In 2021 he appeared on BBC's The World at One to discuss the government's planning reforms.
He enjoys testing new tools and gadgets, and having bought his first home in 2013, he has renovated every room and recently finished a garden renovation.