Winners Announced in the Green Home Awards 2021
Sustainable suppliers and building materials are honoured as the Green Home Awards' winners are announced for 2021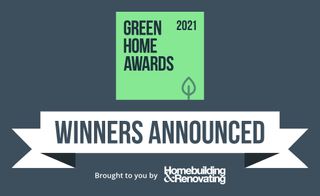 (Image credit: Future)
Homebuilding companies creating sustainable homes have been honoured in the inaugural Homebuilding & Renovating Green Home Awards.
From heat pumps to natural building materials, the Green Home Awards commends manufacturers and suppliers that are leading the way in safeguarding the future of the construction industry, and contributing towards the net-zero carbon movement.
To coincide with Earth Day 2021, and Green Homes Month on Homebuilding.co.uk, we are delighted to announce this year's Awards winners.
The Green Home Awards Winners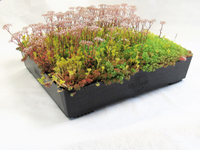 Best Green Innovation: Wallbarn M-Tray®
Wallbarn's M-Tray® delivers a premium quality instant living roof — in a box! This modular green roof system has revolutionised planning and installing eco-friendly living roofs, allowing almost any area, however inaccessible, to be greened instantly with little fuss — and with the added bonus of quick and easy access to the roof deck post-installation should it be required.
All the elements of a traditional roll-out system are contained within M-Tray's® 500mm x 500mm x 100mm cassettes, each of which is self-contained, fully-grown and established section of green roof. These trays simply click together, delivering a finished green roof in a fraction of the time required for more traditional approaches. The system is perfect for new builds and retrofits.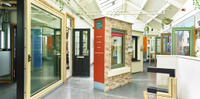 Best Green Supplier: Green Building Store
As a small specialist company with 25 years' experience of working on low-energy homes and buildings, Green Building Store combines technical expertise with outstanding personal service and aftercare.
The company offers a wide range of products, including triple-glazed windows and doors, advanced MVHR systems, specialist airtightness and insulation products, and consultancy and building services. What's more, it operates a small building team which works as a laboratory or test-bed for the products it offers.
Green Building Store also provides a range of free resources on its website, aimed at educating would-be green self-builders and retrofitters, as well as a host of webinars, covering topics from Passivhaus to heat pumps.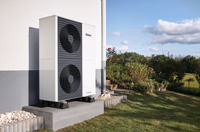 Best Heat Pump: Vaillant aroTHERM plus
The aroTHERM plus is Vaillant's next-generation air-to-water monobloc heat pump. Historically, the most used heat pump refrigerant was R410a which is currently being phased out under f-gas regulations due to its high Global Warming Potential (GWP) of 2088.
The aroTHERM plus uses the natural refrigerant R290 which has a GWP of just 3. To compare, if R410a was released into the atmosphere, it would release the same amount of carbon as a 13-hour flight — whereas R290 would be the equivalent of a 15km car journey.
R290 enables the aroTHERM plus to run at a higher flow temperature up to 75°C, providing 25% more usable hot water (>200 litres per day). With a seasonal coefficient of performance (SCOP) up to 5.03 and an ErP rating of A+++, the unit delivers excellent energy efficiency for both retrofits and new builds.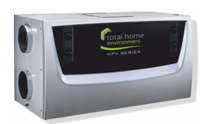 Best Ventilation System: Total Home Environment HPV Series
This Passivhaus-certified ventilation system from Total Home Environment delivers heat recovery ventilation alongside precise space heating, cooling and – with the HPW air to water heat pump – hot water too.
The ventilation system can be over 1,200% efficient in ideal conditions (in comparison to a boiler at only 90% efficiency) with COP's ranging from 3-12. It is suitable for homes of 110m² to 420m² that are well-insulated and airtight, with low U-values and heat losses under 9.5kW.
Uniquely, it has not one, but three separate supply ducts so multiple airflow zones can be catered for. The third supply duct comes off the unit before the integral heat pump gets involved, allowing, say, a master bedroom to be at a lower temperature than the rest of the supply zones.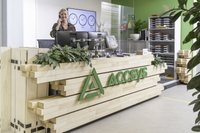 Best Natural Building Material: Accsys Accoya®
Accsys combines technology and ingenuity to make high performance, non-toxic wood products that are extremely durable and stable. Fast-growing FSC-certified sustainable wood is transformed into a building material with characteristics that match or better those of man-made alternatives.
Accoya wood not only competes on performance, but also benefits the circular economy, locking away carbon. What's more, Accoya's Cradle to Cradle ('C2C') Certified™ Gold level is perhaps the most prestigious and differentiating accreditation.
Accoya increases the already naturally-occurring acetyl content of wood, and reduces the ability of the wood to absorb water, making it more dimensionally stable and, because it is no longer easily digestible, extremely durable.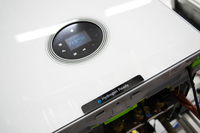 Best Heating Innovation: Worcester Bosch Hydrogen Boiler
The road to 2050 Net Zero is ambitious but essential — and the steps are already being taken by Worcester Bosch in the heating sector, through the 100% Hydrogen Boiler Prototype.
Converting their hydrogen-ready boiler from natural gas to hydrogen takes just an hour. More importantly, the boiler can run on natural gas until the day that hydrogen becomes available, saving costs all round. With the boiler market run rate being at around 1.7million annually, Bosch would very quickly populate a huge amount of properties ready for hydrogen, helping the country to be equipped to meet 2050 targets for a more sustainable future.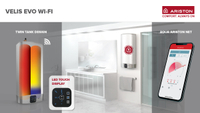 Best Hot Water Innovation: Ariston Velis Evo Wi-Fi
Ariston's Velis Wi-Fi electric storage water heater boasts an ultra slim twin tank design which reduces stratification and provides up to 16% more hot water compared to other electric storage water heaters. Available in capacities of 45 and 80 litres, all models measure just 27cm in depth — a space-saving alternative to a traditional 100L cylinder, perfect for small apartments and loft conversions. The Velis Evo Wi-Fi also runs independently, so does not require connecting to an existing heating system.
The Velis Evo Wi-Fi is the only electric water heater of its kind currently certified for the UK market with Wi-Fi controllability. The Aqua Ariston Net app enables users to turn the unit on remotely for a hot shower and offers energy savings of up to 25% using daily and weekly programming.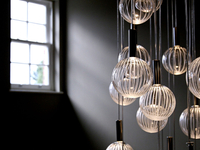 Best Green Interior Product: Contemporary Chandelier Company 'Elements' and 'Crizzle' LED Lighting
The LEDs incorporated into the Contemporary Chandelier Company pendants are super-efficient diodes, which are designed to deliver more usable light and higher flux density with minimal power consumption. These LEDs are intended to be operated with a forward current of 700mA, but in order to extend their operational life and further improve efficiency, the LEDs run at only 350mA. This built-in longevity is often an important consideration since chandeliers are often situated in hard-to-reach locations.
Each LED uses only 1 Watt of power; a 4m long chandelier with 35 pendants therefore uses less power than a single traditional light bulb. Using only clear glass in our designs means that any damaged or sub-standard spheres can be also recycled back into the furnace to ensure zero waste during manufacture.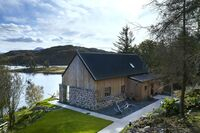 Best Green Building System: R. House by Rural House
Being energy efficient is at the heart of everything Rural House does — from the design, construction, building materials and delivery of our houses, right through to its staff offices and fleet vehicles. Everything is considered in its drive to be as environmentally friendly and sustainable as possible.
Its houses are energy efficient and airtight – and its airtightness rating is between 2-3m³/h/m² – ensuring they are extremely economical to run. One advantage of the R.HOUSE is its off-site modular construction: this allows a 90% reduction in manufacturing waste. The materials are responsibly and locally sourced and FSC approved. What's more, its sawmill has its own forest and replants 10 trees for every one felled, while the sawdust produced is used to make biomass fuel for heating.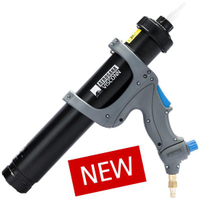 Best Airtightness Product: Pro-clima Aerofixx
Pro-clima's Aerofixx is an innovative solution for difficult airtightness detailing. The spray tool connects to an air compressor and can be used for filling and sealing joints and gaps, helping to address airtightness in small areas or areas where tapes and other such airtightness products would be unsuitable or difficult to apply.
Judge Paul Testa commended this product as such: "This is a lower cost entry to spray airtightness membranes which are transforming difficult airtightness detailing."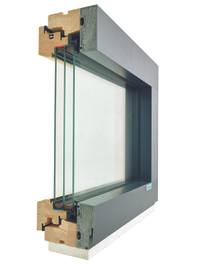 Best Low-Energy Glazing System: Green Building Store's PROGRESSION range
The PROGRESSION range of high performance triple-glazed timber windows, made by Slavona in the Czech Republic, is available exclusively in the UK from Green Building Store. Key benefits include:
• U value as low as 0.68 W/m2K
• Passivhaus-certified A-rated
• Designed with ultra low maintenance
PROGRESSION is a popular choice among Passivhaus designers because of its high performance and 'frameless' contemporary aesthetics, with minimal sightlines, maximising daylighting and passive solar gain when needed.
Green Building Store's window customers are also entitled to free technical product support including installation PSI values, technical advice on detailing and installation, as well as PHPP-ready data where required.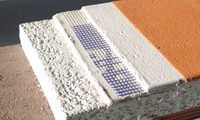 Best Insulation Product: MGN TermoRasante Aerogel Thermal Lime Plaster
The MGN TermoRasante AeroGel Thermal Lime Plaster, available from Core Conservation, is a green, building-friendly insulation product that combines the best aspects of traditional Venetian lime plastering with the most efficient modern thermal insulation technology: AeroGel. The result is a breathable lime plaster with a combined thermal performance of just 0.016W/mK at 5mm thickness.
With this product, the thermal insulation of existing plastering can be improved without adding significant thickness. It can also be used to repair localised thermal bridging around windows and door frames. It is suitable for listed buildings, breathable and flexible like the best Venetian lime plasters, and it can be applied to uneven or curved surfaces. It's easy to apply without any seams or gaps that would allow heat to escape — just add water, mix and apply.
Highly Commended
Best Heat Pump: Kensa Heat Pumps Evo Series
Best Heat Pump: Grant Aerona³ R32 Air Source Heat Pump Range
Best Green Building System: Paramount Groups Timber Frame
Best Heating Innovation: Pichler PKOM 4 Compact Service Unit
Best Natural Building Material: Corksol SprayCork
Find out more about the Green Home Awards here.
The Judging Criteria
The judges, including architect Paul Testa and Homebuilding & Renovating's energy-efficiency expert David Hilton, reviewed all entries on the following criteria:
Uniqueness in the market
Performance / efficiency
Environmental accreditations
Overall value
Suitability for use
Sustainable production methods
Celebrating Sustainability
Jason Orme, managing director of Homebuilding & Renovating, said: "The self build and renovation sector is at the forefront of reducing the impact our homes have on carbon usage in the UK.
"These winners demonstrate the cutting edge of innovation in the UK housing sector - I'm delighted to have helped shed a little light on the great work they do and have no doubt that we'll be hearing a lot more of them in the years to come."
Get the Homebuilding & Renovating Newsletter
Bring your dream home to life with expert advice, how-to guides and design inspiration, direct to your inbox.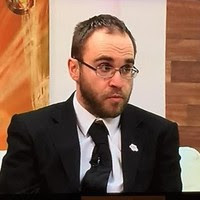 Jack has worked in journalism for 11 years and is the News Editor for Homebuilding & Renovating, a role he has had since 2019. He strives to break the most relevant and beneficial stories for self builders, extenders and renovators, including the latest news on the construction materials shortage and hydrogen heating. In 2021 he appeared on BBC's The World at One to discuss the government's planning reforms.
He enjoys testing new tools and gadgets, and having bought his first home in 2013, he has renovated every room and recently finished a garden renovation.