Why you should always get rid of perennial weeds before scarifying
The Garden Ninja, Lee Burkhill, explains why you should never scarify your lawn without first pulling up all the perennial weeds and their roots with a weeding tool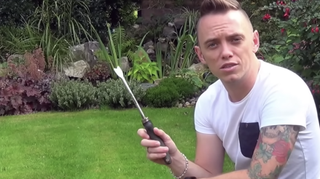 (Image credit: The Garden Ninja)
When you next go to scarify your lawn, there's an important initial step to do before you get started — and it doesn't involve any scarifying tools just yet.
You need to give your grass a good look over and check out whether you have any perennial weeds lurking among the lush, green blades of your carefully thought-out garden landscaping ideas.
Here The Garden Ninja – a.k.a the fantastic Lee Burkhill from Garden Rescue – explains exactly why you should always get rid of perennial weeds before wheeling out your scarifier, as well as the handy little weeding tool he uses for the job.
What are perennial weeds?
Perennial weeds are weeds that keep regrowing from either seed, roots, rhizomes or tubers. They're tough, living longer than a year, and have a nasty habit of spreading their roots deep and wide.
They range from attractive weeds like buttercups and dandelions to garden nuisances like nettles and bindweed. Dock and brambles are also perennial weeds as is ground elder, wood sorrel, goose grass, chickweed, herb robert and creeping thistle.
Why get rid of perennial weeds before scarifying?
The Garden Ninja explains that the best time to scarify is after you have removed all the perennial weeds because if you don't the scarifier can mince up all the roots and spread them far and wide around your lawn.
And that means that while your grass may be thriving due to the scarifying you've done, it will also be interspersed with dozens more perennial weeds that have burst out of the little bits of root, tuber, rhizome or seeds that the scarifier has unintentionally scattered around.
"If we don't [remove the perennial weeds] what the scarifier will do is then cut up all those perennial weed roots and distribute them everywhere. And next year you're probably going to end up with more weeds than you started off with," Burkhill explains.
He also talks about how to scarify a lawn to get rid of the thatch (the layer of dead grass and moss on your lawn) to encourage fresh, healthy grass growth. It's also worth pointing out that if you don't have a scarifier already there are some decent deals on at the moment for Amazon Prime Day like this two-in-one Vonhaus scarifier and lawn aerator and this Hyundai electric scarifier, lawn rake and aerator
How to easily remove weeds before scarifying
Removing perennial weeds from your lawn can seem like an endless task, but as already mentioned it's a crucial step before scarifying. You can of course do this with a chemical weed killer like Weedol lawn weed killer which is 10% off for Amazon Prime Day right now (you'll need to give it time to take effective before scarifying) but Garden Ninja Lee Burkhill recommends doing it by hand with a special weed removal tool so you can maintain an organic gardening method, which is more environmentally friendly.
"[Remove] anything you can see that basically isn't grass and a good way to get rid of them is a weed remover," Burkhill explains. "This small tool usually costs around a pound or two pounds and is brilliant because you can get it straight in under the root and basically pop out the weeds."
When hand weeding your lawn, ensure you remove the weeds root as leaving even a small piece of weed behind can lead to regrowth. It's also best to hand weed a lawn when the soil is moist, as the entire root system is easier to remove.
Weed removal tools are on offer for Amazon Prime Day at the moment such as this Spear & Jackson 4059NB Elements Dandelion Weeder
Can you put perennial weeds in the compost heap?
Resist the urge to compost any perennial weeds you remove from your lawn. First, ensure that any attached roots will not regrow and spread (you'll thank us later).
Try drowning the roots by submerging them in water, using a brick to hold them down. Once the roots have decayed, you can add them to the compost heap. The resulting liquid they produce will smell awful, but it's nutrient-rich and can be used to feed container plants.
Alternatively, place the roots on a hot surface like corrugated metal and allow them to dry in the sun. Once dry, crush them with a hammer before adding them to your compost.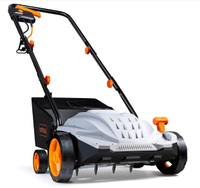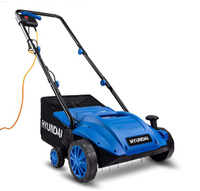 Get the Homebuilding & Renovating Newsletter
Bring your dream home to life with expert advice, how-to guides and design inspiration, direct to your inbox.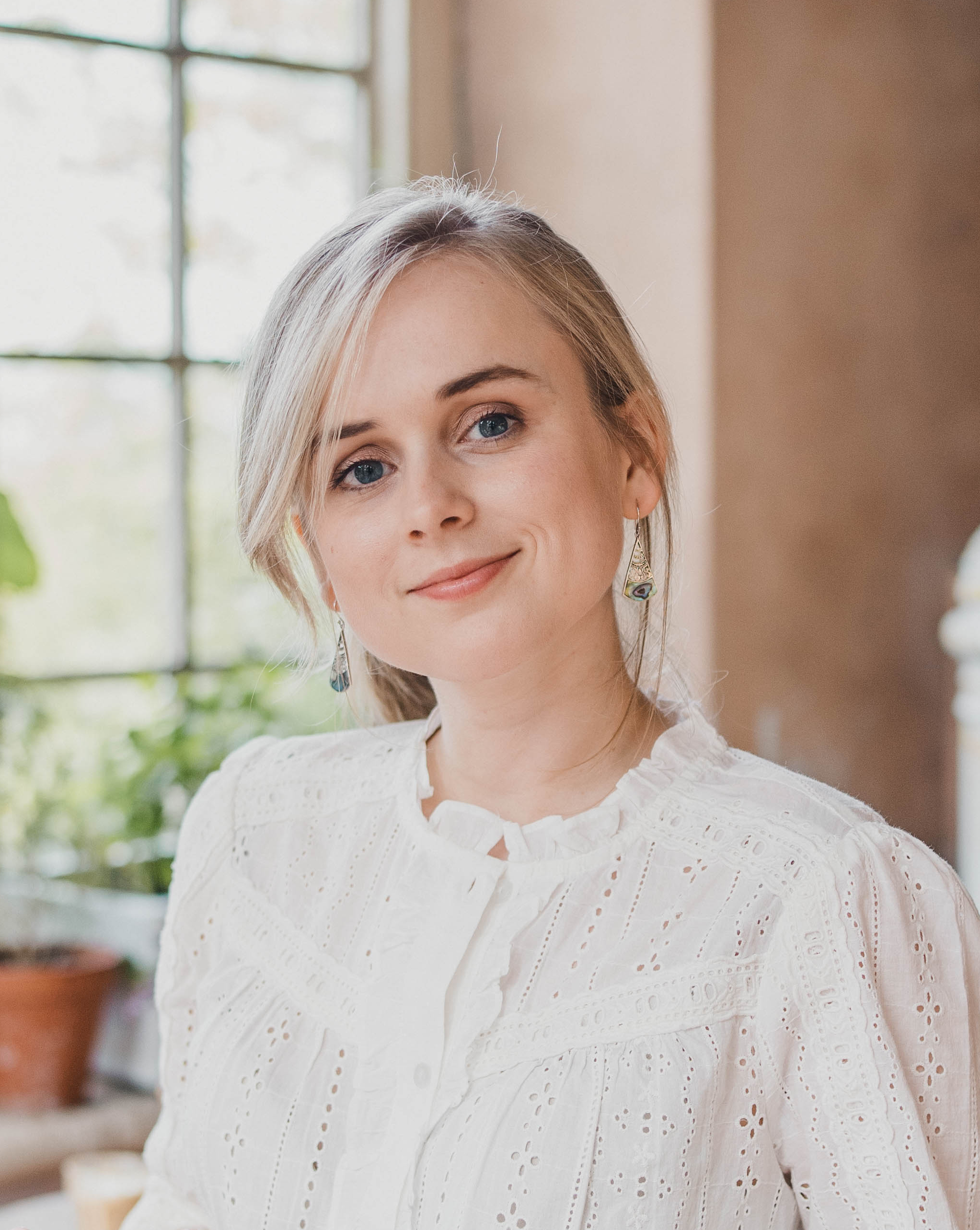 Gabriella is Homebuilding & Renovating's Assistant Editor. She is a DIY enthusiast and a lover of all things interior design. She's spent the past decade crafting copy for regional publications, award-winning architects, and leading UK homeware brands.
She has a particular passion for historic buildings and listed properties, and she is currently in the process of renovating a Grade II-listed Victorian coach house in the West Country. At Homebuilding & Renovating Magazine, Gabriella is responsible for curating the magazine's home case studies and regularly contributes to the Homebuilding website.