Right To Build Day Looms As Councils Required To Evidence Plots
18,000 people joined the self build and custom build registers; it's nearly time for councils to ensure they have enough plots to meet this demand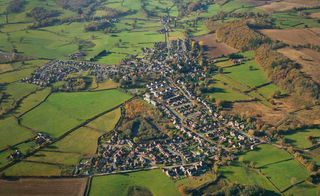 (Image credit: iStock)
Local authorities will have to demonstrate whether they have granted planning permission for 18,000 plots for custom and self build homes on Right to Build Day (30 October 2019).
This looming date is important for self and custom builders. It marks the first annual deadline for meeting the local demand for plots to match the number of people who signed up on the self build and custom build registers between April 1st and Oct 30th 2016. The 336 planning authorities in England must now evidence that they can meet the demand for plots on their register.
The Right to Build registers provide evidence to local authorities about how many people want to build or commission their own home locally, and are paired with a duty for councils to supply sufficient plots within three years to match the number of individuals and groups of individuals that signed up in each 12-month base period.
A total of 18,000 people signed up to these registers between 1 April – 30 October 2016 during the first partial year of the legislation, which was introduced in April 2016, as set out by the Self Build and Custom Housebuilding Act 2015.
While councils do not have to provide plots themselves, their Right to Build responsibilities mean that they have to ensure enough plots are being brought forward to the market in order to match demand on this first round of registers.
"The sector has had to wait a long time…"
In each of the last three years the National Custom and Self Build Association (NaCSBA) has conducted a Freedom of Information request to establish how many people have signed up to the registers, and it will do this again following Right to Build Day.
In 2018 NaCSBA's data revealed inconsistencies across the country and a postcode lottery of provision. Andrew Baddeley-Chappell, CEO of NaCSBA, is insistent the government must be held to its commitment to support those who want to build or commission their own home.
"The sector has had to wait a long time since the legislation was passed but we are now able to find out for certain how effective it has been," said Mr Baddeley-Chappell.
"Our annual research and the work of the Right to Build Task Force has helped us to identify good, bad and some downright ugly performance from Local Authorities, and we will hold the government to its commitment to consider taking further action including possible changes to legislation if they do not believe sufficient action is being taken."
Self builders and custom builders can sign up to their nearest council register at www.righttobuildportal.org, as well as alternative areas where they wish to build.
Jack is News Editor of Homebuilding & Renovating and strives to break the most relevant and beneficial stories for self builders and renovators. Having bought his first home in 2013, he and his wife have renovated almost every room and recently finished a garden renovation. Jack reports on all of the latest news that could affect your project.
Homebuilding & Renovating Newsletter
Get the latest news, reviews and product advice straight to your inbox.
Thank you for signing up to Homebuilding. You will receive a verification email shortly.
There was a problem. Please refresh the page and try again.