How Much Profit Can a Self Builder Make?
By Sarah Handley published
A significant survey into the self build industry has revealed the typical profit that those who self build can enjoy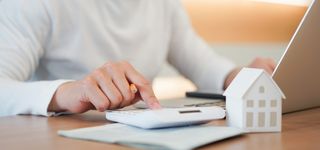 (Image credit: getty images)
Building a home is likely to be the single largest expenditure anyone will make in their lifetime. Some self builders will be motivated by a desire to create their forever home and be less focused on profit margin, while some will choose to focus on location and financial benefit.
To better understand the self and custom build market, Homebuilding & Renovating commissioned and produced the Self & Custom Build Market Report following a comprehensive consumer survey of 500 self builders who has either just completed or were about to complete their project.
The Results
Typical profit that self builders can enjoy is 25%
Less than 15% of the projects recorded in the survey had build and land costs higher than the estimated market value of the finished home
Regionally, the likelihood of profitability seems to be higher in the greater South East (34%) and slightly less likely in the north and Scotland (typically 13%). In the West Midlands and Wales a margin of around 30% would be typical
When it comes to the urban rural split in England, it seems that the more profitable projects are in semi-urban areas
The survey results also hint that where land is a higher proportion of the costs, the profitability is higher too
What Factors Can Affect Profit?
With these statistics in mind, it is worth noting the factors that can affect the level of profitability a self build project has:
Relative rise in house prices (higher rise in the south)
Motivation. Those motivated to self build by location or financial benefit had a higher profit margin than those who were self building to realise a long held dream or those motivated by build quality
Style. The survey data suggests that gross profit is notably higher for traditional-style builds
Sarah is Web Editor of homebuilding.co.uk. She began her career more than a decade ago, working on the editorial team of Public Sector Building magazine, before joining the wider Homebuilding & Renovating team as Social Media Editor in 2012. Since purchasing her first house in 2015, Sarah has been adding to the ever-increasing list of home improvements she needs to make; including extending over the garage, resurfacing the driveway, replacing existing flooring and revamping the kitchen. Fortunately, in her eight years on Team Homebuilding, including three as web editor, she is not short on design inspiration or top tips to tackle or project manage these tasks herself.
Homebuilding & Renovating Newsletter
Get the latest news, reviews and product advice straight to your inbox.
Thank you for signing up to Homebuilding. You will receive a verification email shortly.
There was a problem. Please refresh the page and try again.