How to Unsubscribe from Web Browser Notifications
By Sarah Handley published
Follow these instructions to turn off web notifications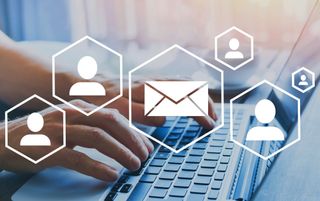 (Image credit: getty images)
If you've decided you no longer wish to receive push notifications on your web browser, its relatively simple to turn them. But the method of unsubscribing will depend on your browser (be it Safari, Chrome or Firefox) and platform (whether it's Windows, Mac or Android).
Follow the instructions below to turn off web notifications.
Turn Off Notifications in Safari
If you tend to use Safari as your search engine, it shouldn't take more than a minute or two to turn off push notifications.
Open Safari
In the top left hand corner of the screen, you should see the word 'Safari,' click this. Then select 'Preferences' from the list of options
Then, choose 'Websites' from the icons at the top of the window that has just opened
Select 'Notifications,' from the list on the left hand side
Identify the websites you'd like to stop receiving notifications from and change the option from 'allow' to 'deny'
Turn Off Notifications in Google Chrome
While the process should be fairly simple whether you're working from an Apple Mac, Windows PC or Android phone, the process may look a little different from device-to-device.
The first step for every platform is to open up Google Chrome on whatever device you're getting the notifications through to.
Open Chrome
Select 'Settings'
Navigate to 'Privacy'
Scroll to 'Notifications'
Choose the websites you want notifications from
Turn Notifications Off in Firefox
Find step-by-step instructions for unsubscribing in Firefox, below:
Open Firefox
Enter about:preferences#privacy into the URL box
Scroll down to 'Permissions'
Select 'Notifications'
Navigate to the 'Settings' option
Here, you will be met with a list of websites that you currently allow to send you notifications. Locate the website you'd like to unsubscribe from
You'll notice that its status is 'Allow'. Click this and change the status to 'Block'
Make sure you hit 'Save Changes' at the bottom of the page
Turn Off Web Notifications on Android Devices
Here's how to turn them off if you've decided they no longer serve you:
Tap the web notification as seen as you see it in your notification tray
This should open up a 'Site Settings' option. Click this
Choose 'Clear and Reset'
Confirm your reset
Turn Off Web Notifications on an iPhone or iPad
Currently, there is not an option to receive web notifications directly to your iPhone or iPad.
Sarah is Web Editor of homebuilding.co.uk. She began her career more than a decade ago, working on the editorial team of Public Sector Building magazine, before joining the wider Homebuilding & Renovating team as Social Media Editor in 2012. Since purchasing her first house in 2015, Sarah has been adding to the ever-increasing list of home improvements she needs to make; including extending over the garage, resurfacing the driveway, replacing existing flooring and revamping the kitchen. Fortunately, in her eight years on Team Homebuilding, including three as web editor, she is not short on design inspiration or top tips to tackle or project manage these tasks herself.
Homebuilding & Renovating Newsletter
Get the latest news, reviews and product advice straight to your inbox.
Thank you for signing up to Homebuilding. You will receive a verification email shortly.
There was a problem. Please refresh the page and try again.