Advertisement Feature
Four Reasons to Give DIY Plumbing a Try
By Sponsored Content published
Many homeowners are hesitant to try their hand at fixing common plumbing problems around the house, but learning some new skills can help save time and money on a project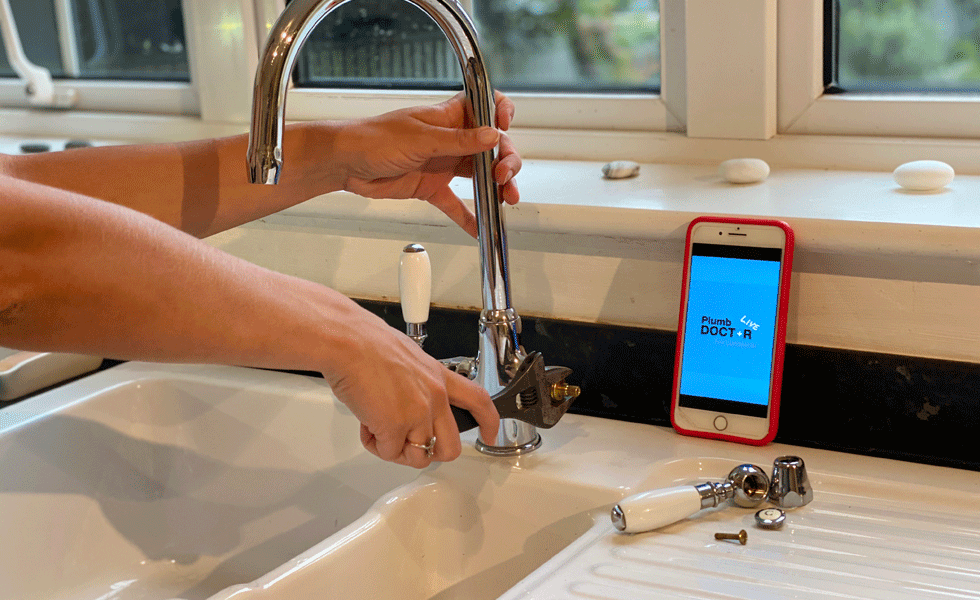 (Image credit: Plumb Doctor Live)
CONTENT SUPPLIED BY PLUMB DOCTOR LIVE
From leaky taps to broken radiators, getting stuck into common plumbing issues on a DIY basis could save homeowners in the UK hundreds of pounds and countless hours waiting on calling in professional plumbers for simple tasks.
With the help of modern technology, utilising YouTube tutorials, comprehensive online how-to guides and even video-calling with experts to help walk-through issues, homeowners are able to learn how to empower themselves with DIY knowledge like never before.
Learn Skills From Professionals
Less than 50% of homeowners under 40 feel confident fixing problems around the house, despite a plethora of information at their fingertips but apps like Plumb Doctor Live offer the opportunity to learn from professionals using video calls. Their experts talk directly to homeowners through fixing issues, answering any questions and enabling future independent solutions.
Save Money
Whether trying to renovate on a budget or just sick of getting ripped off by tradespeople for simple jobs, learning how to complete plumbing jobs single-handedly could save hundreds of pounds. Fixing a leaky tap for instance, only takes a wrench and a couple of minutes of your time but in 2019, plumbing call-outs cost homeowners in the UK an average of £100-£120 per hour; definitely a cost that can be easily decreased by only calling in dire circumstances.
Don't Spend All Day Waiting
Plumbers are one of the most in-demand tradespeople and getting an appointment which fits into their schedule can be tricky, so homeowners are left wasting their own time waiting. Learning the best way to fix a radiator or low water pressure yourself will not only provide a sense of achievement, but also means you can get on with other tasks, slowly gaining confidence in other abilities.
Save the Planet (and Yourself)
By minimising face-to-face call outs for simpler tasks, fixing rather than buying new, and learning how to complete simple tasks on a DIY basis will all help to reduce the carbon footprint of a project. Also, in light of the recent Covid-19 lockdown and social distancing measure, limiting unnecessary interactions in any household is something to be seriously considered; by having experts teach virtually or researching online, the risk to both parties is drastically reduced.
Find Plumb Doctor Live on their website (www.plumbdoctorlive.co.uk (opens in new tab)) and on their social media channels:
Homebuilding & Renovating Newsletter
Get the latest news, reviews and product advice straight to your inbox.
Thank you for signing up to Homebuilding. You will receive a verification email shortly.
There was a problem. Please refresh the page and try again.