Planning Reforms Consultation Closes Tonight, as Campaigners Issue Final Messages
The consultation on the planning reforms, introduced in August, ends tonight, and you can still have your say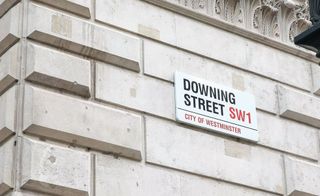 (Image credit: Getty Images)
The government's public consultation on its sweeping planning reforms ends at 11:45pm tonight, following weeks of outcry from MPs, councillors and industry experts.
The reforms, introduced in August's Planning for the Future white paper, include significant proposals which could fundamentally impact the future of the planning system. 
These include land being classified for either growth, renewal or protection — a move which critics say fails to protect wildlife and the green belt. 
Changes to Permitted Development rights, which will also make it easier for developers to demolish certain vacant buildings and replace them with new homes, were criticised by a Lords Committee report which warned this could increase the construction of low quality housing. 
The reforms have faced resistance across several fronts, including from the government's own MPs. And campaigners have this week issued their final messages for the government's reforms.  
Hilary McGrady, director of the National Trust warned that the reforms risk creating "concrete deserts" and that will be "devoid of green space", while a coalition of charities including Shelter and CPRE wrote a joint letter to The Telegraph decrying that developers will be able to build estates of 50 homes without setting any aside for affordable housing.
(MORE: Government's Affordable Housing Algorithm Criticised)
What's Next for the Planning Reforms?
Despite criticism, prime minister Boris Johnson and housing secretary Robert Jenrick have remained steadfast that they wouldn't make any concessions while the public consultation period is open.
In response to criticism last month over the new affordable housing formula within the reforms, a government spokesperson said: "We are consulting on the proposals and will reflect on the feedback."
But the negative feedback given so far will likely have caused concern for the government, which will have to review whether it wants to push through reforms which have drawn such strong criticism. 
You have until 11:45pm to express your opinions on the new planning reforms, which are open to businesses from the public and private sectors, as well as the general public. 
Homebuilding & Renovating Newsletter
Get the latest news, expert advice and product inspiration straight to your inbox.
Thank you for signing up to Homebuilding. You will receive a verification email shortly.
There was a problem. Please refresh the page and try again.